15 Shocking Secrets You Never Knew About Camilla Parker Bowles
There has been much said about Camilla Parker Bowles, the Duchess of Cornwall and the wife of Prince Charle. Now in her 70s, Prince William and Prince Harry's stepmother has been in the public eye since the 1970's, first as the girlfriend of Prince Charles, and then in the '80s and '90s as the scandalous other woman who carried on an affair with the prince while he was married to the beloved late, Princess Diana.
Despite the scandals and the disdain from both the public and the royal family, Duchess Camilla Parker Bowles has managed to weather every storm, stay true to herself, and even bond with her new daughter-in-law, Duchess Meghan Markle. Forget what you heard, here are some shocking secrets you never knew about Camilla Parker Bowles.
1. Unfit for a prince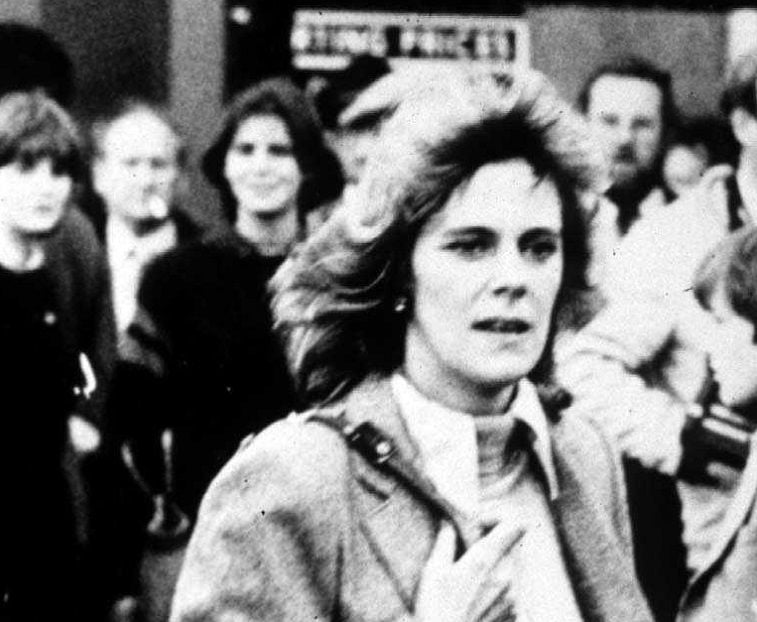 Duchess Camilla Parker Bowles and Prince Charles initially met in the early '70s. The pair were introduced through a mutual friend, and the prince was immediately smitten.  Royal biographer Penny Juror wrote in The Duchess: Camilla Parker Bowles and the Love Affair That Rocked the Crown, that the duchess was "not in anyway overawed by him, not fawning or sycophantic." Though the pair had an intense connection, the prince was shipped off with the Royal Navy in 1973, and Parker Bowles accepted the proposal of her on-again, off-again beau, Andrew Parker Bowles.
Even if things had worked out for the pair, in the beginning, the Palace did not feel that Parker Bowles was a good fit for the future king. She is not from an aristocratic background which was super important at the time, and she also had a "reputation." Since Western society is rooted in sexism, Parker Bowles wasn't virginal enough to be the future queen.
Next: Banned from the palace
2. Tension with the queen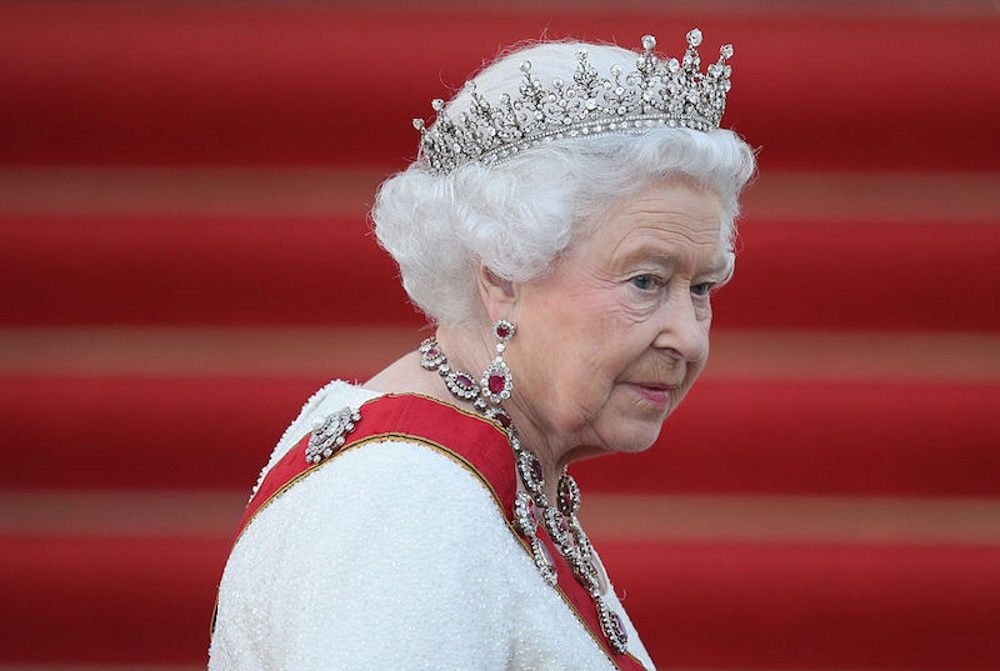 It's no secret that Prince Charles and Duchess Camilla Parker Bowles' extramarital affair shook the crown to its core and put the final nail in the coffin in Princess Diana and Prince Charles' strained marriage. No one was more furious than the prince's mother, Queen Elizabeth II. The duchess was even banned from entering the palace for a time.
In fact, she only met the queen in 2000 because the reigning monarch refused to be in her presence until then. However, at the duchess and the prince's wedding reception the queen did say, "They have overcome Becher's Brook and The Chair and all kinds of other terrible obstacles. They have come through, and I'm very proud and wish them well. My son is home and dry with the woman he loves."
Next: The other Princess of Wales 
3. A controversial title
When Duchess Camilla Paker Bowles finally married Prince Charles in 2005, the queen gifted her with the title, Her Royal Highness The Duchess of Cornwall. However, that's not the only title she has. Her full title is, Her Royal Highness The Princess Charles Philip Arthur George, Princess of Wales, Duchess of Cornwall, Duchess of Rothesay, Countess of Chester, Countess of Carrick, Baroness of Renfrew, Lady of the Isles, Princess of Scotland, Dame Grand Cross of the Royal Victorian Order.
Notice, that she is technically The Princess of Wales, but she never uses that title publically because of its close association with the late Princess Diana. Honestly, we think if she tried to use it, people would literally riot in the streets.
Next: The second highest-ranking woman in England.
4. Highly ranked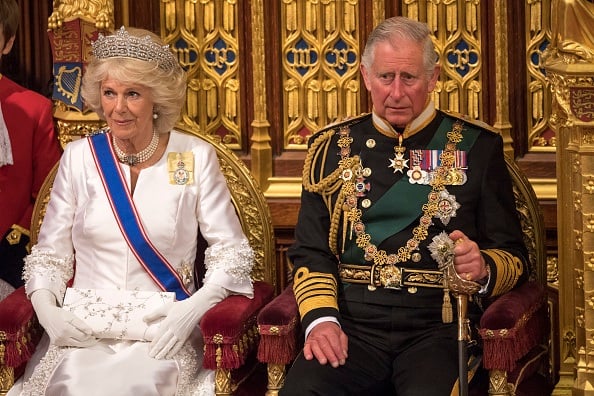 When she's with Princess Charles, the duchess is the second-highest ranking woman in England after the Queen. However, when the prince is not present, the Duchess of Cornwall drops in rank falling behind the Queen, Princess Charlotte, Anne the Princess Royal and Princess Alexandra (the youngest granddaughter of King George V, Queen Elizabeth II's cousin).
Next: Not queen material 
5. Never queen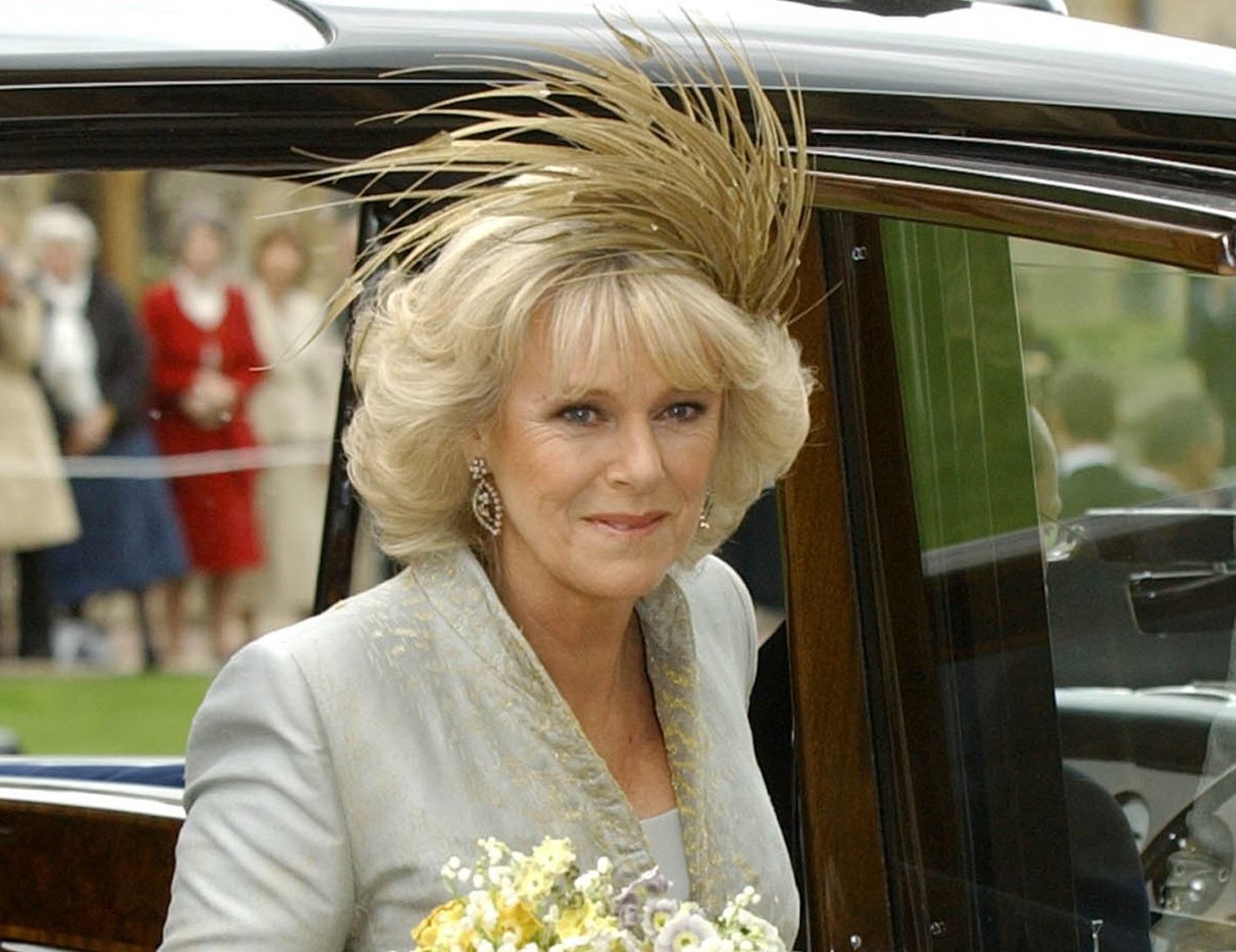 Though the duchess has been able to rehab her image over time, there is still some question over whether the British public would accept her as their queen. In fact, when she and Prince Charles wed in 2005, they did everything that could to ease the public's disdain, including promising that the duchess would never become queen. Their wedding announcement said, "It is intended that Mrs. Parker Bowles should use the title HRH the Princess Consort when the Prince of Wales accedes to the throne."
Since then, Prince Charles' official website has removed information about his wife's future title in the frequently asked questions sections.
Next: A normal woman 
6. Down-to-earth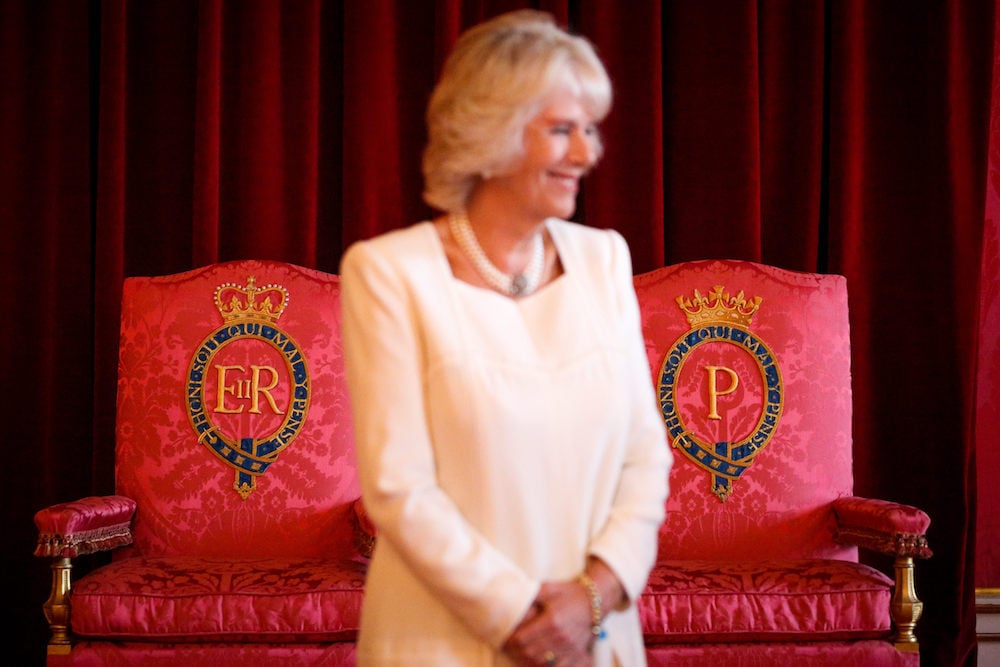 One of the things that that drew Prince Charles to his wife was the fact that she is super down to earth. It's a trait that helped her win over the public. Though she was born into an upper-class family, she is friendly and familiar with everyone. In an interview with The Daily Mail's You Magazine, she said, "I have so many friends who, if I ever even vaguely look like getting uppity, which touch wood I never have, they would just say, "Look, come on, pull yourself together! Don't be so bloody grand!"
Next: A woman with her own path
7. A career woman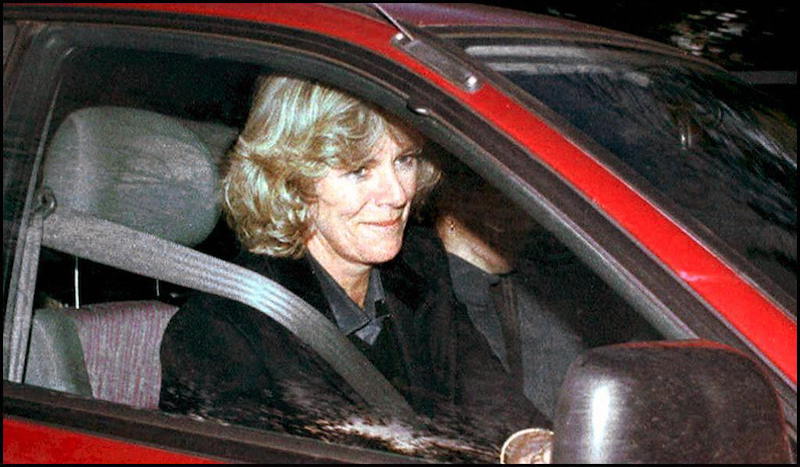 Like Duchess Kate Middleton and Duchess Meghan Markle, Duchess Camilla Parker-Bowles had her own career long before becoming a member of the royal family. She began her career as a secretary for a variety of firms in London's West End. She then became a receptionist at the decorating firm, Sibyl Colefax & John Fowler.
These days, the Duchess of Cornwall is the president of over 90 charities which various topics include health, literacy, supporting victims of rape, sexual abuse, and domestic violence, empowering women, food, animals, and heritage and the arts.
Next: A green thumb
8. The outdoorsy type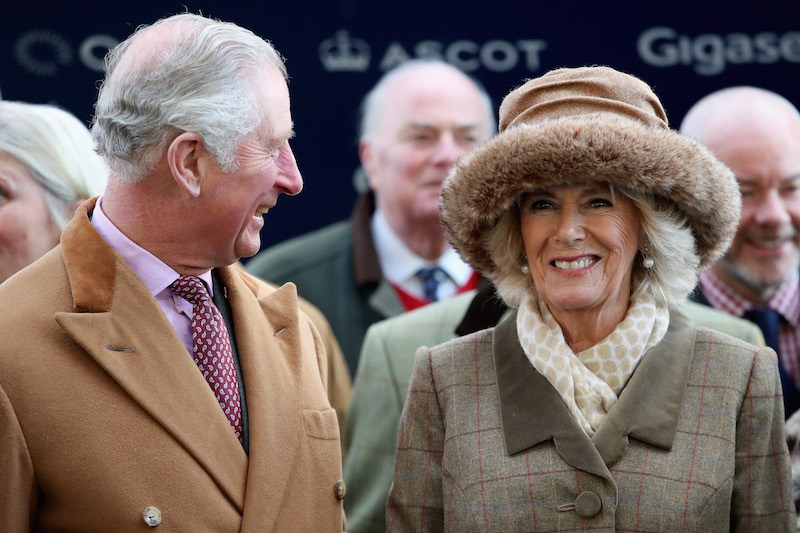 Unlike Princess Diana who struggled greatly with things like horseback riding, skiing, and other favored sports among the royals, Duchess Camila Parker Bowles adores the great outdoors.  In fact, to get away from the glaring spotlight she still goes to her country retreat, Raymill, to decompress.
At an event for British charity Floral Angels, she told reporters, "I'd be out in my garden all day, every day if I were allowed, I love to get my hands dirty."
Next: The perfect host 
9. A perfect royal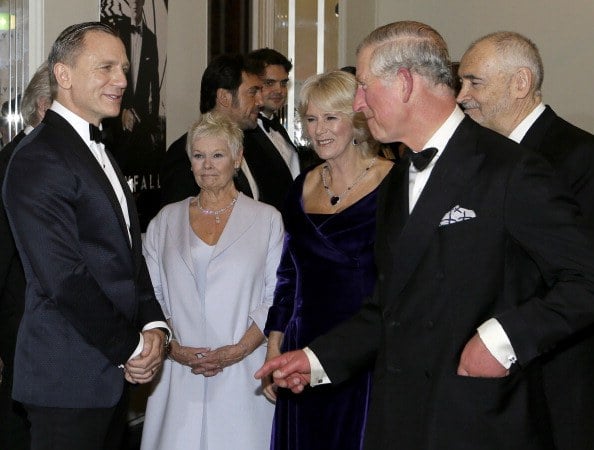 Though she isn't necessarily a fan of the spotlight, Duchess Camilla Parker Bowles has been able to rehab her image quickly, because she's so good in crowds. Unlike her husband who is often awkward, she is an enthusiastic extrovert which means she excels at her royal duties. She credits her parents for drilling manners into her head. Duchess Camilla Parker Bowles told The Daily Mail, "I remember once there was a dinner party at home with some of the most boring neighbors in the world and we were dragged down to join them for dinner. [My mother would] sit us down at the dinner table, and the minute there was silence, she used to say, "Talk! I don't care what you talk about, talk about your budgie [parakeet] or your pony but keep the conversation going." And so I've never been able not to talk. It's in the psyche, not to leave a silence."
Next: A laughing lady 
10. A sharp wit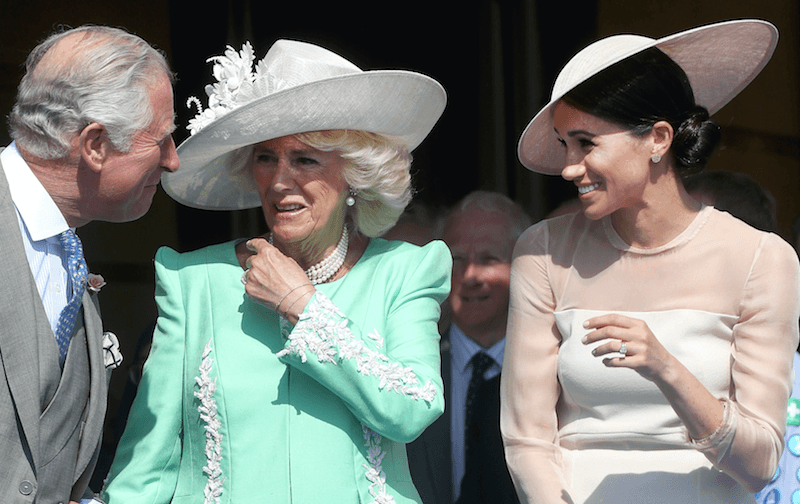 The Duchess of Cornwall doesn't take things too seriously which is helpful since royal life can be rather stuffy. The mother of two once told The Daily Mail how much she loves a good laugh. She said, "You've got to laugh through most things, and sometimes I do laugh a bit too much. There are situations where it's very difficult not to lose it completely, especially, you know, if something goes terribly wrong and everybody sits there for a split-second [not sure how to react]. You do have to swallow and pinch yourself very hard to not laugh. You have to laugh at yourself because if you can't, you may as well give up!"
Next: Dragging the royals into the 21st century 
11. Paving the way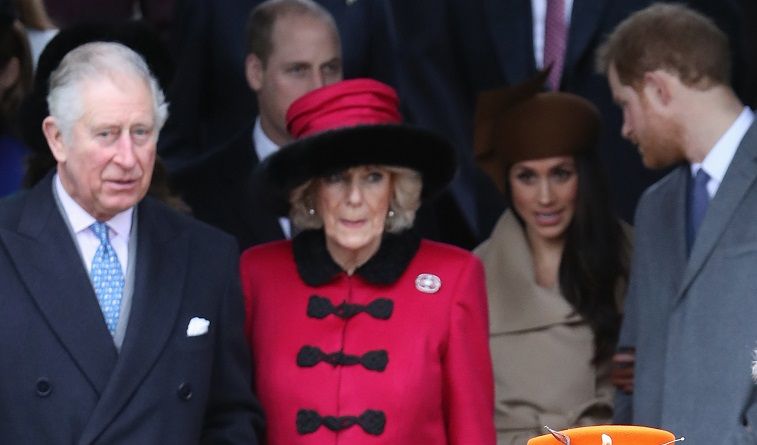 Though she hasn't always been on the up and up when it comes to her relationship with Prince Charles, the Duchess of Cornwall's dedication to the man she loves and her willingness to withstand public scrutiny and even a divorce has paved the way for others. Duchess Kate Middleton was a commoner when she began dating and eventually married Prince William; which the public widely accepted. Duchess Camilla Parker Bowles was super helpful and extended her hand to Duchess Meghan Markle who is a mixed-race American divorcee when Prince Harry began courting her. After news of her stepson's engagement, the duchess gushed, "America's loss is our gain. We are all absolutely delighted. As you can see, they're so happy. Sometimes in a climate where we're surrounded by a lot of bad news, it's a real joy to have a bit of good news for once."
Royal correspondent Roya Nikkah told NBC News, "I think the way Camilla has turned public perception is honestly by appearing a very normal person, which she is."
Next: An inconvenient phobia 
12. A total homebody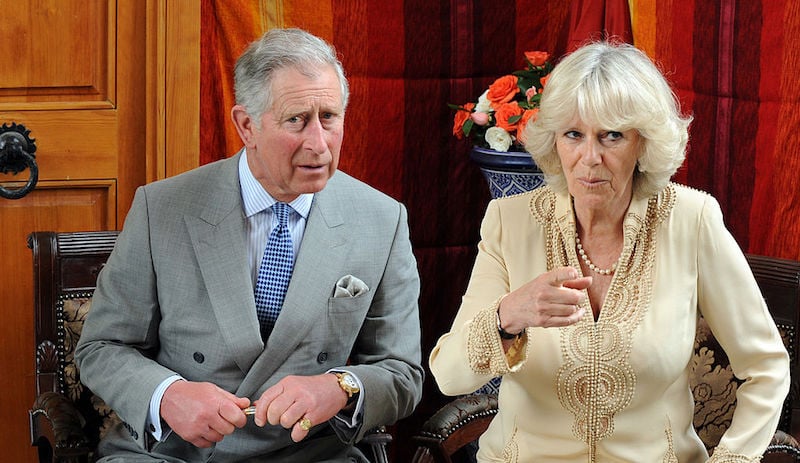 While she does excel at chatting with people, making folks feel welcome and entertaining, there is one thing that the Duchess of Cornwall hates about royal life. The traveling is a bit much for her since she prefers to be at home and she absolutely hates flying.  In fact, her phobia is so severe that she has opted out of flying to some locations with her husband.
When she does need to fly, Duchess Camila Parker Bowles uses a tapping method called EFT (Emotional Freedom Technique) to help her cope with stresses.
Next: Chanel only 
13. Her favorite pair of shoes
Since 2005, Duchess Camilla Parker Bowles has been wearing the same pair of cream Chanel shoes. Though they are no longer for sale, she must have several pairs of the same shoes because we've hardly seen her in anything else.
We bet you didn't know that Princess Diana absolutely refused to wear Chanel. Perhaps it was because the "C" logo of the couture brand was too reminiscent of "Charles and Camilla."
Next: The perfect crown 
14. A wiggy situation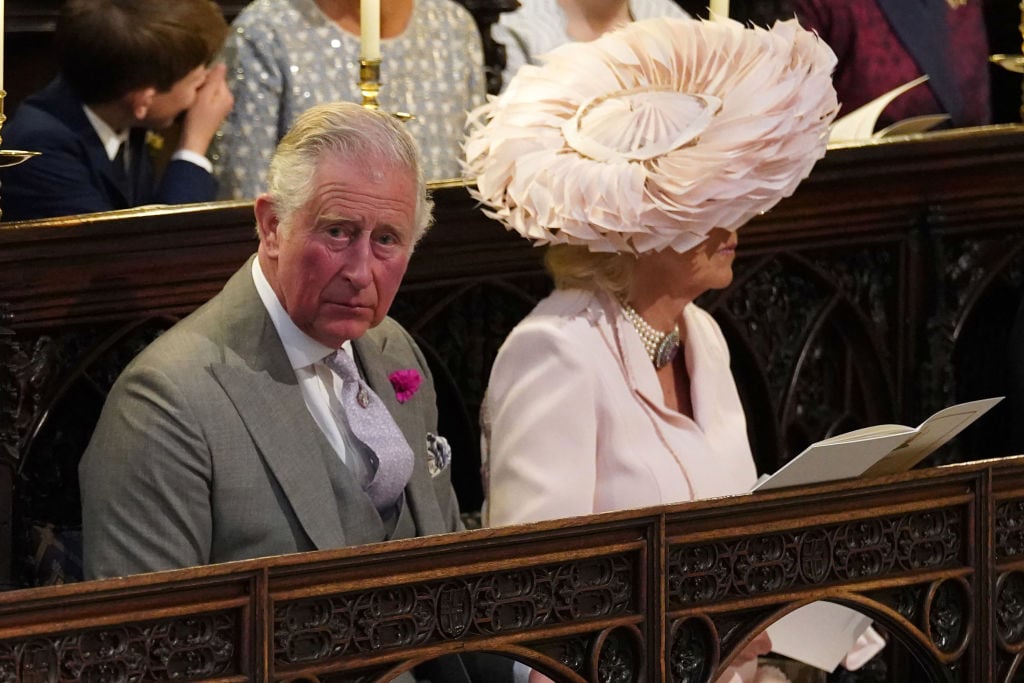 Royals are required to always look super poised and polished when they are in the spotlight, which is why the Duchess of Sussex had to have some major royal schooling when she got engaged to Prince Harry in Nov. 2017. However, with almost a decade and a half under her belt as a member of the royal family, Duchess Camilla Parker Bowles has her regal look down pact.
In fact, she often wears wigs to make it more comfortable when she's wearing those heavy tiaras and hats.
Next: The favored one in the media. 
15. The favored royal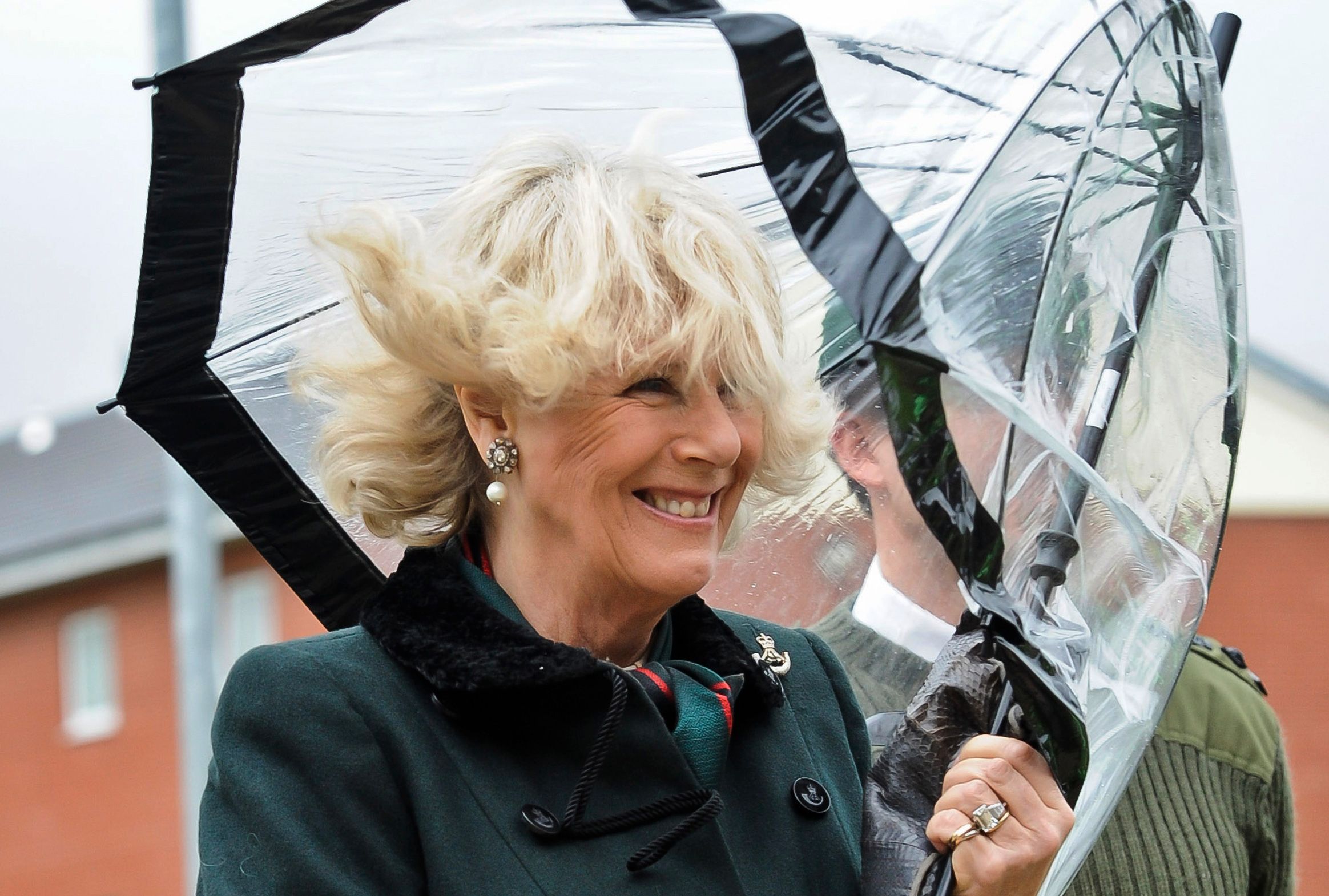 Though it took a while for the public to warm up to her, the Duchess of Cornwall won over the media almost immediately. The press absolutely adores her.  She's the easiest and most pleasant person for the royals reporters to cover. Once she even jokingly fussed at a reporter from The Times because he'd spoiled Downton Abbey for her. She's even known for laughing about unflattering photos of her.
It's great to know that she doesn't take life too seriously.