'Jersey Shore': What Is Shore Store Owner Danny Merk's Net Worth?
Find out what Danny Merk, owner of the famed 'Jersey Shore' Shore Store, is valued at in terms of net worth.
Danny Merk first became famous when he rented his home out to eight strangers. Little did he know that the MTV reality series Jersey Shore would become so successful. Find out how much the Jersey Shore entrepreneur is worth.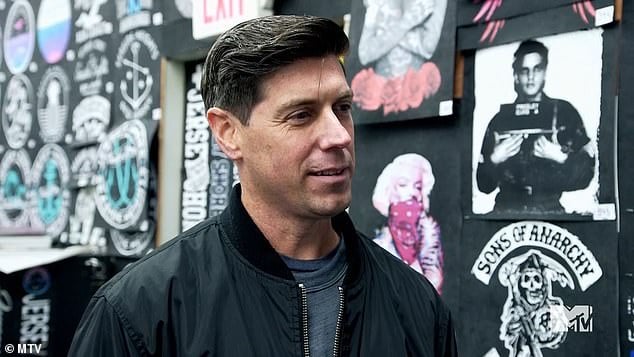 Danny didn't think 'Jersey Shore' was going to happen
Merk has always been a businessman. Before Jersey Shore, he lived in the famous Seaside Heights, New Jersey house. "[The opportunity] just came out of nowhere," Merk recalled to the Huffington Post. "Someone was scouting locations for a reality TV show, asked if I'd mind if they took some pictures of the house I had lived in for 10 years and then they asked if they could rent my house out for a month. I thought, 'Nothing's going to happen.' But then suddenly, they wanted me to move, and I moved 10 years of our lives in a matter of one night." And just like that, Jersey Shore was born.
The Shore Store remains profitable
Today, Merk still had a constant flow of cash thanks to Jersey Shore. Allowing the Shore Store to be on the show has greatly benefited Merk's day-to-day business. "Just about everyone who comes in [to the Shore Store] at least buys a T-shirt," he explained. "There's no downside. Once in a while, someone will scream something rude as they go by the store, and sometimes I've had spray paint on the front of my door, but the town is busier. The town's making money. I can only say that the Jersey Shore has helped the Jersey Shore big time." 
The Shore Store continues to do well for Merk. Now, they even offer fans merchandise through their website. "Without the show, my website would be getting just a couple sales. But since the show, the website has really taken off. We get people around the world coming to the site. I've been very lucky." 
Danny also earns money by renting to 'Jersey Shore' house 
Dedicated Jersey Shore fans can sleep in the smush room, make sausage and peppers in the kitchen, and even hold the infamous duck phone in the original shore house. At just under $3,000 a night, Merk earns a substantial amount of money from renting the iconic shore house out to fans.
Danny also owns Halloween costume stores 
You'll find Merk in Florida when he's not running the Shore Store in Seaside Heights, New Jersey. "I literally live in the [Shore Store] from April 15 to Labor Day," he said. "After that, during the off season, I'm not there as much. My family is in Florida, and they have 17 Halloween MegaStore locations, two of them permanent." With locations across the state, including in Fort Myers, Merk is happy to help his family out when life in the Jersey Shore dies down.
Danny Merk's net worth
Thanks to Jersey Shore and it's continued success with Jersey Shore: Family Vacation, Merk still sees returns from the reality television series. As a successful entrepreneur, landlord, and boardwalk proprietor, Merk's estimated net worth is $15 million, according to Naijalift.