Who Is the Shortest Member of One Direction?
Find out who the shortest person in the pop boy group One Direction is. The group had five members for most of its time: Louis Tomlinson, Niall Horan, Liam Payne, Zayn Malik, and Harry Styles.
One Direction was the it boy band of the 2010s, with Louis Tomlinson, Niall Horan, Liam Payne, Harry Styles, and Zayn Malik becoming household names. The boys were all unknown when they first appeared on The X Factor, but after the show, became part of the biggest group in the world at the time. Here's why they broke up — or went on "hiatus" — in 2015, and who's the shortest member of One Direction.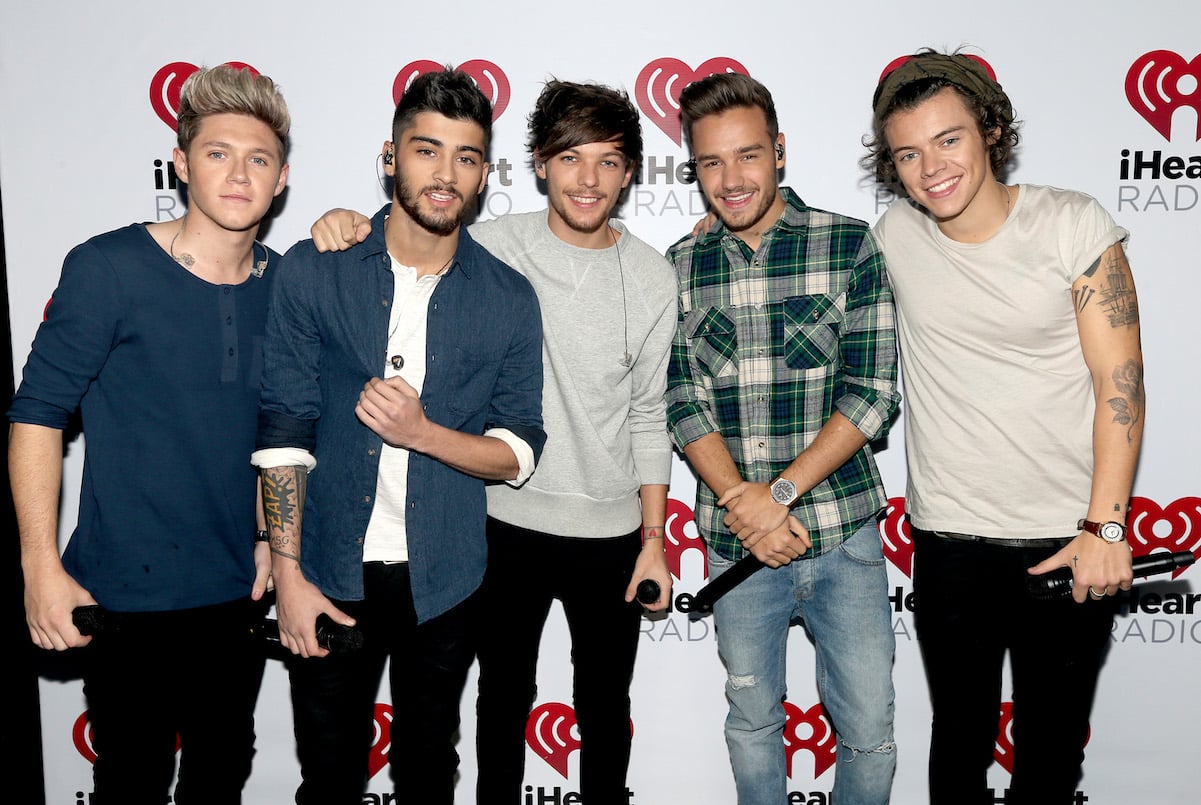 Why did One Direction break up in 2015 after 'Made in the A.M.'?
One Direction formed in 2010 while competing on The X Factor. The five teenage boys, with their distinct voices, personalities, and style, were combined to make a marketable group that appealed to young girls.
While fans loved them and their music, as they grew older, it seemed like each member of the band's individuality became more and more glaring. Malik was the first to leave in March 2015 and cited wanting to be a "regular 22-year-old" in his departure statement.
Even though each member had songwriting credits and appeared engaged in the music they were making, it made sense when they announced in 2015 that Made in the A.M. would be their last before a hiatus.
The truth is that they had done 5 albums in 5 years, and been touring pretty much non-stop. The members needed a rest, and a hiatus would grant it to them. But — they did say the hiatus would only last 18 months. Now, almost 6 years later, they still haven't returned from the hiatus.
This is the shortest member of One Direction
The shortest member of One Direction is actually not 1 person, but 2. Both Tomlinson and Horan stand at 5 feet, 8 inches tall. Tomlinson even got nicknamed as being "small" while in the group, which he has laughed about with fans often.
Tomlinson and Horan have both found solo success after One Direction. Horan released albums Flicker and Heartbreak Weather, while Tomlinson put out Walls. Horan was the first member of the band after Malik to release solo music.
This is the tallest member in One Direction
Payne and Malik from One Direction are in the middle, height-wise. They both are 5 feet 9 inches.
Styles comes in at the tallest, as he is reportedly 6 feet. The star marks his height even further by often wearing heeled boots and footwear that elevate his stature. Plus, Styles' hair is often — yes — styled voluminously, making him appear even taller.
Since going on hiatus from One Direction, Styles has released two solo albums. He put out Harry Styles in 2017, and his second album, Fine Line, in 2019. His song "Watermelon Sugar" from Fine Line earned him his first Grammy Award — the first of any One Direction member to receive one.
Currently, Styles is working on his film career. He finished filming Olivia Wilde's Don't Worry Darling, a remake of the 1950s film. Now, he's in England acting alongside The Crown's Emma Corrin in My Policeman.