Should 'Below Deck 'Crew Members Hookup With Charter Guests?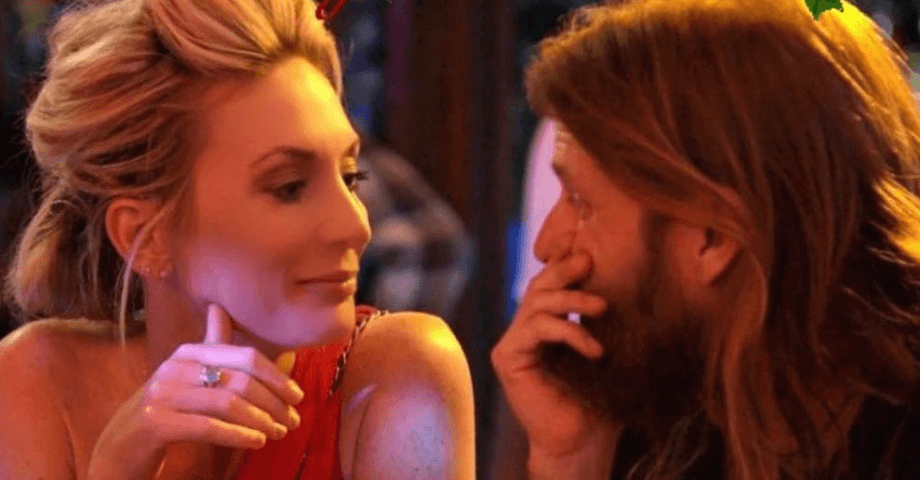 A Below Deck charter guest seemed to find Chef Adrian Martin more delicious than his food during a recent episode. She seemed to only have eyes for Martin as she wanted him to watch her eat his food. Plus she insisted on helping him prep for dinner as foreplay.
Martin seemed clearly flattered, but slightly terrified. While he was always very polite and engaging with the guest he wasn't about to step foot out of the galley kitchen or above deck to further interact with the guest. And while it was Martin who was being pursued, other Below Deck cast members have initiated a romantic interlude with a charter guest.
So what are the rules when it comes to the crew and guest hookups? Is it taboo on yachts or do some captains allow some inner-mingling?
This romantic encounter got a deckhand fired
During the first installment of Below Deck Mediterranean, deckhand Danny Zureikat only made it about 12 episodes until Captain Mark Howard couldn't deal with him any longer. Zureikat was fired because he couldn't seem to stop taking pictures to pad his Instagram account (when he should have been working). But he also didn't endear himself to anyone by kanoodling with a guest.
When Howard fired Zureikat he said it was due to having too many issues with most of the crew. But the tipping point may have been when Zureikat crossed the line with a charter guest, passing her an amorous note, snuggling with her and also taking way too many photos, especially images of charter guests.
And this deckhand knew better too
Deckhand Bobby Giancola, who was also on another season with Zureikat, busted on Zureikat for getting cozy with a charter guest. But when he was another season of the show, he kissed a guest on a jet ski. He said he'd actually matched with the charter guest on dating app Tinder. So he and he guest snuck away and stole a kiss when they thought no one was watching.
And while he didn't get fired, he did get hit rough waters with the primary guest. Apparently, the primary didn't love that one of the women he invited to accompany him on the excursion got cozy with Giancola. So he told Captain Sandy Yawn to put Giancola on anchor watch. The primary was clearly unhappy with Giancola.
What are yachting standards for hooking up with charter guests?
There seems to be no specific standard when it comes to charter guests, according to Dockwalk. One yacht captain said a yacht owner's wife coerced him into having sex with her. "I was definitely nervous," Capt. Turk, said, recounting the experience when he was 19. "The wife of the owner's guest tapped me on the shoulder when I was in bed, sound asleep. I asked if she needed anything thing and she said, 'Yeah. Scoot over.'" He obliged because the wife threatened to scream if he did not do what she said.
A yacht masseuse said sometimes guests, especially powerful people, may want the crew to fulfill some fantasy. But advises crew members to send a "vibe" that you aren't someone to be messed with. She maintains a professional posture and attitude and never flirts. And if the guest persists, to visit the captain.
Check out The Cheat Sheet on Facebook!