Showbiz Cheat Sheet's Best of Reality TV in 2021: Nominees
Meet the nominees for Showbiz Cheat Sheet's first annual Best of Reality TV Awards 2021.
Showbiz Cheat Sheet is excited to announce the first annual Best of Reality TV Awards. We're celebrating some of the best moments in reality TV this year, from cringe-worthy dates to the biggest blow-ups and more. Here are the nominees for our Best of Reality TV in 2021.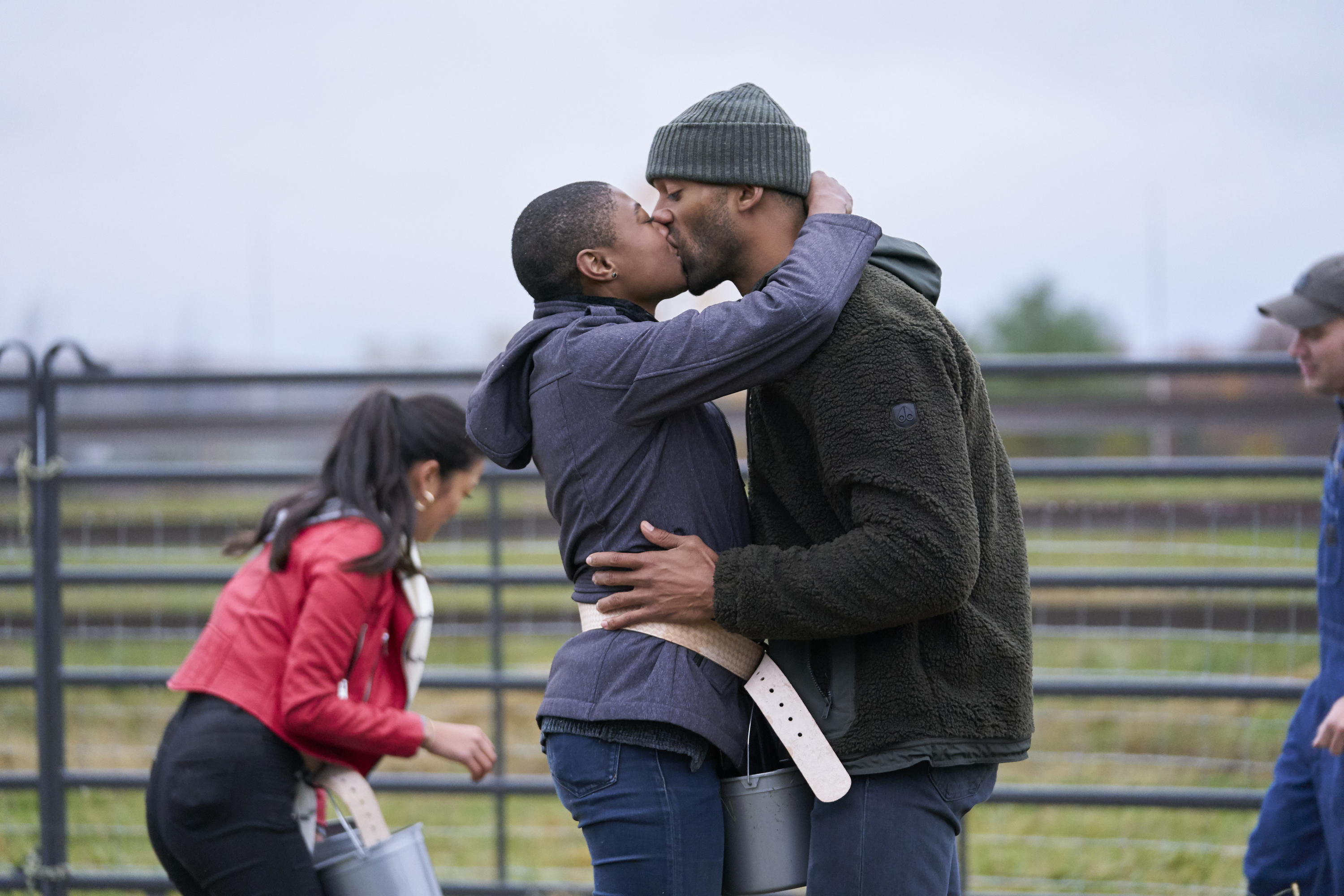 Cringe-worthy reality TV dating moments in 2021  
Greg Grippo and Katie Thurston seemed like a match made in heaven during season 25 of The Bachelorette. That is, until their messy breakup during Hometowns. "I deserve more than what I've been given from your side," Grippo told Katie. "I'm not happy here anymore. I'm done here." That's why they're the first of our nominees for Cringe-worthy Reality TV Dating Moment in 2021.
Our second nomination for Cringe-worthy Reality TV Dating Moment comes from The Bachelor. Matt James became known for kissing with his wide eyes open and fans couldn't stop talking about it. 
The third and final nomination for Cringe-worthy Reality TV Dating Moment comes from MTV's Double Shot at Love. Jersey Shore star Vinny Guadagnino returned for the show's third season in 2021. During one of the eliminations, contestant Jasmine Jones removed her "butt cutlets," warning Guadagnino of the "fake" people left in the competition. 
Biggest reality show blow-ups in 2021
Reality TV is nothing without explosive arguments, and there were plenty to go around in 2021! First up in our list of nominees for Biggest Reality Show Blow-up are Floribama Shore stars Gus Smyrnios and Candace Rice. After Smyrnios used Rice's hairdryer without asking and didn't put it back, she confronted her roommate. Feeling ganged up on, Smyrnios got frustrated and ran away from the Floribama Shore production for a few days. 
Next up, we have Queen Victoria Larson, who made a splash during James' season of The Bachelor. But her exit was just as explosive. When James confronted Larson about the "toxicity" she brought to the house, the "Queen" spoke her mind. "He is not my king and I am still a queen," she told cameras.
Our third and final nominee for Biggest Reality Show Blow-up comes from Below Deck Mediterranean. Second stew Lexi Wilson started one of the most explosive fights in reality TV after hurling insults at almost every one of her castmates. 
Reality TV MVPs in 2021
This year, we saw several reality TV stars rise to the title of Most Valuable Player. First up in our list of nominees is Jersey Shore: Family Vacation star Mike "The Situation" Sorrentino, who evolved in so many ways this year. In May 2021, Sorrentino welcomed his son Romeo Reign into the world with his wife Lauren. Later in the year, Sorrentino celebrated the end of his probation and six years of sobriety.
Next up in our list of nominees is Rodney Mathews of The Bachelorette stardom. Rodney, who fans will recognize from Michelle Young's season of the ABC dating series, described himself as the underdog. But after being compassionate and open with Michelle, Rodney quickly earned the title of fan favorite, making him a contender for the Reality TV MVP in 2021.
Finally in our list of MVP nominees, we have Kenya Moore. This reality all star kept fans entertained by appearing in The Real Housewives of Atlanta and The Real Housewives Ultimate Girls Trip. But Moore also took her reality stardom a step further this year, making it to week seven of Dancing with the Stars Season 30.
Best reality TV villains in 2021 
No reality TV show is complete without a villain. Believe us, we mean this title with the utmost respect, because all too often, villains are the ones that make reality shows compelling to watch!
First up, we have Garrett Morosky, who lived up to his title on FBoy Island this year. When the bitcoin investor arrived, he focused his effort into making Sarah Emig believe he was there for love, but viewers knew better. We'd like to say Morosky shocked us at the end when he chose to take all the money for himself instead of a relationship with Emig, but with his King FBoy status the move totally tracks.
Next up, we have Brendan Morais from Clare Crawley/Tayshia Adams' season of The Bachelorette, but we're including him in the nominees for Best Reality TV villain for what played our on Bachelor in Paradise. Brendan struck up a romance with Natasha Parker on the beach, but when viewers discovered he was only "rose-chasing" for Pieper James, quickly turning him into the villain of BiP.
Finally, Married at First Sight Season 12 groom Chris Williams is our final nominee for Best Reality TV Villain. He had sex with his wife Paige Banks on their wedding night, then bluntly told her the next day he didn't find her attractive. But the real bombshell came later when the egotistical and manipulative Subway franchisee revealed he'd gotten his ex-fiancee pregnant right before coming on the show and that he might still be in love with her. Chris continued to toy with Paige's emotions right up to Decision Day when she divorced him.
Most shocking reality TV moments from 2021 
Our fifth and final category for the Best of Reality TV Awards 2021 is the Most Shocking Reality TV Moment of the year. Once again, we're including Brendan and Pieper. While Brendan's actions toward Natasha we're surprising, it was his conversation with Pieper about gaining Instagram followers with BiP cameras within hearing distance that had us totally shocked.
Another shocking reality TV moment from 2021 involves Selling Sunset stars Chrishell Stause and Jason Oppenheim. When the two made their relationship public, reality TV fans couldn't get enough! Many are counting down the days until season 5 drops on Netflix.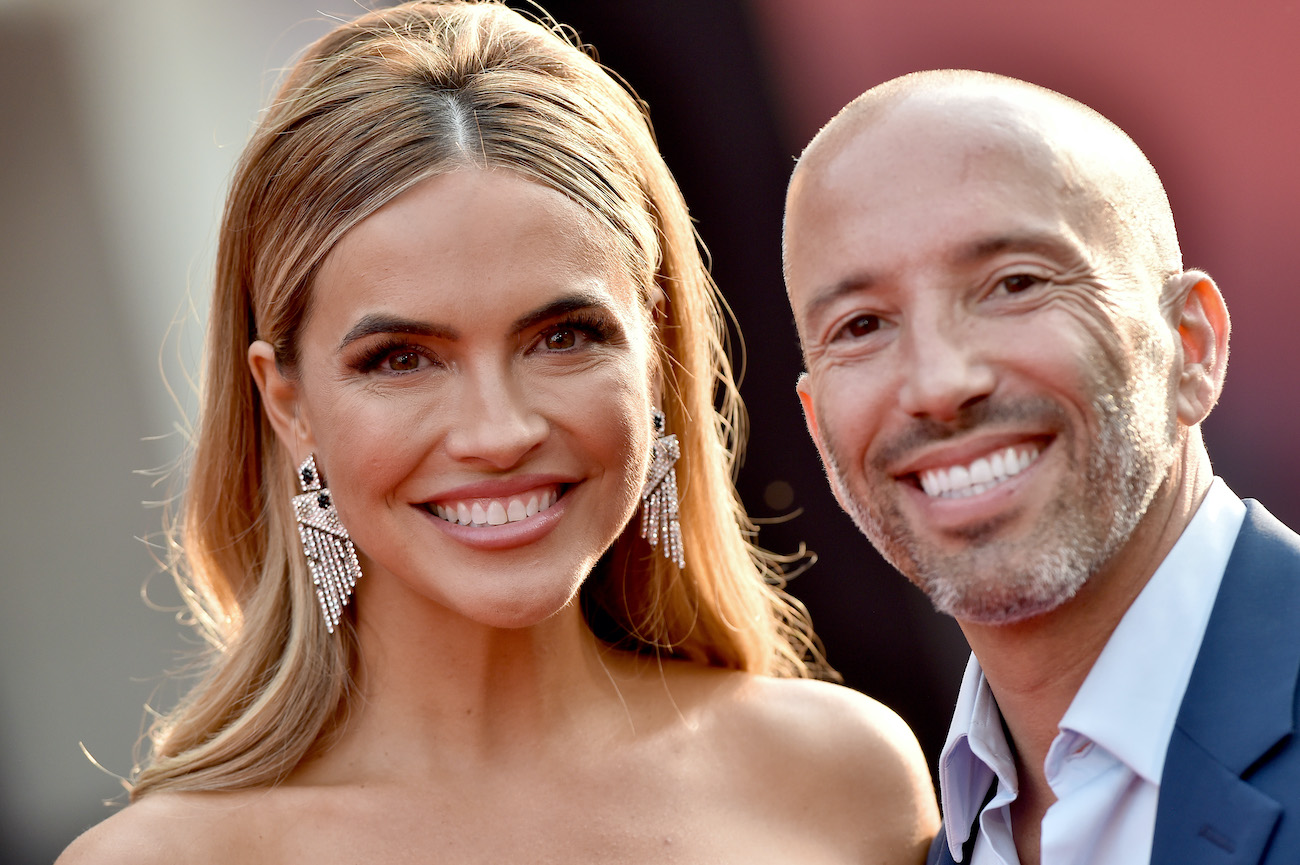 Finally, our third nominee for Most Shocking Reality TV Moment in 2021 is The Real Housewives of Salt Lake City star Jen Shah's arrest. In March, the reality TV personality was arrested on fraud charges and could potentially face up to 30 years in prison. Now, fans are seeing how the arrest played out in new episodes of RHOSLC.
Who do you like to win for each category? Be sure to vote in Showbiz Cheat Sheet's Best of Reality TV Awards 2021 by Dec. 28, 2021 and stay tuned to find out who wins.