'Showgirls' Documentary 'You Don't Nomi' Is Justice For Elizabeth Berkley
Only a select few films have movies made about them. Apocalypse Now has Hearts of Darkness. From Dusk Till Dawn has Full Tilt Boogie. There are movies analyzing The Shining, Psycho, Alien and The Exorcist. Perhaps it is a spiritual victory for Showgirls to join their ranks with You Don't Nomi. The documentary ends up a victory for Elizabeth Berkley at least.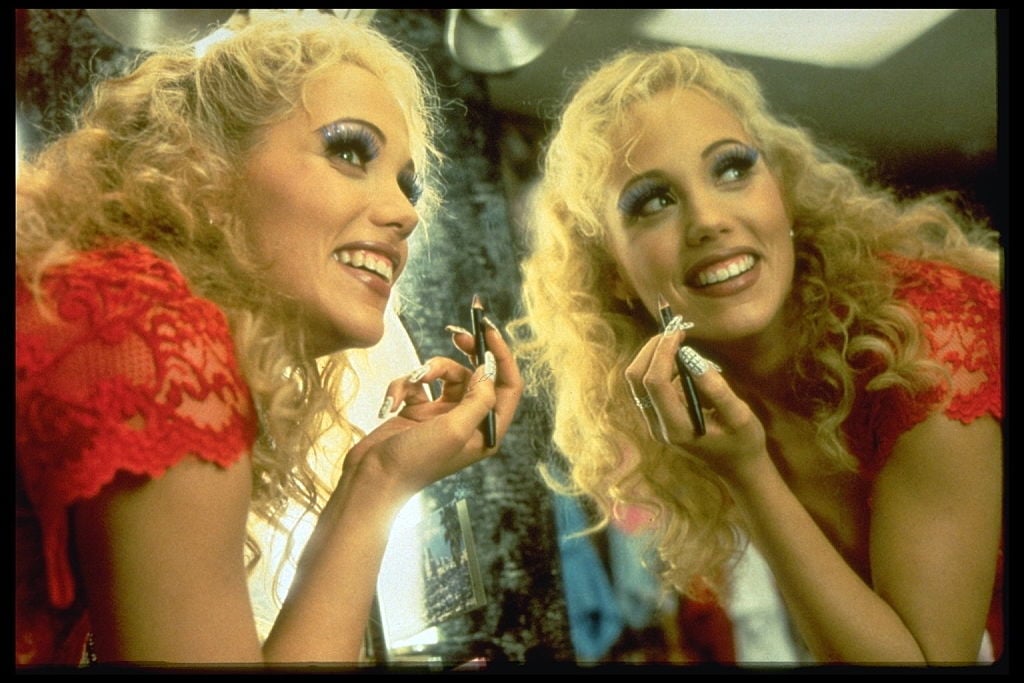 You Don't Nomi is a documentary about the phenomenon of Showgirls, from its release in 1995 to its re-evaluation by fans. Nobody involved with Showgirls appears except for archival footage, but film scholars and fans capture the history and future of the film.
Before 'You Don't Nomi,' a brief history of 'Showgirls' 
There are a lot of people who could watch You Don't Nomi now who weren't even alive in 1995. They may have heard reference to the title Showgirls and may know it as a widely derided film, but take it from someone who lived through it. Here's what happened in 1995.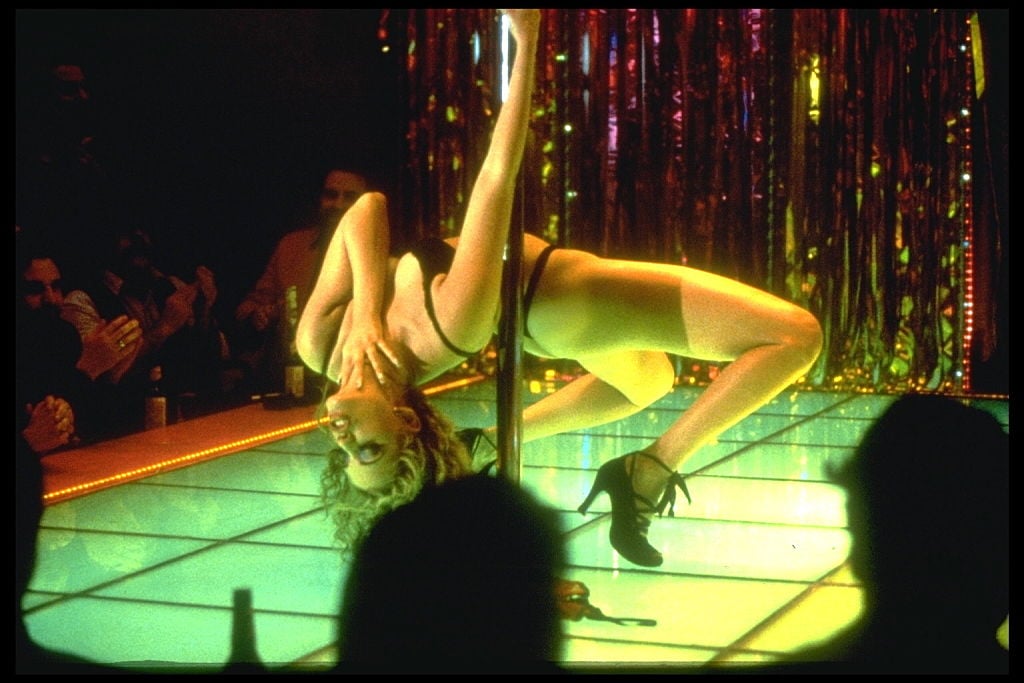 Showgirls was the first legitimate Hollywood movie with an NC-17 rating. Indie movies like Henry & June and Bad Lieutenant had it, but if Showgirls succeeded it would lifted the stigma of NC-17. It didn't. It was supposed to be an in-your-face expose of the exotic dance scene. Elizabeth Berkley was coming off Saved By the Bell with her edgy adult role.  
Instead, Showgirls was absurd and ridiculous. Nomi Malone (Berkley) came to Las Vegas to be a dancer. She worked her way up from strip clubs to the chorus of the show Goddess, headlined by Cristal (Gina Gershon). Between the tons of nudity, the overwrought melodrama and blatant dialogue from screenwriter Joe Eszterhas, the best Showgirls could hope for was a Rocky Horror type appreciation.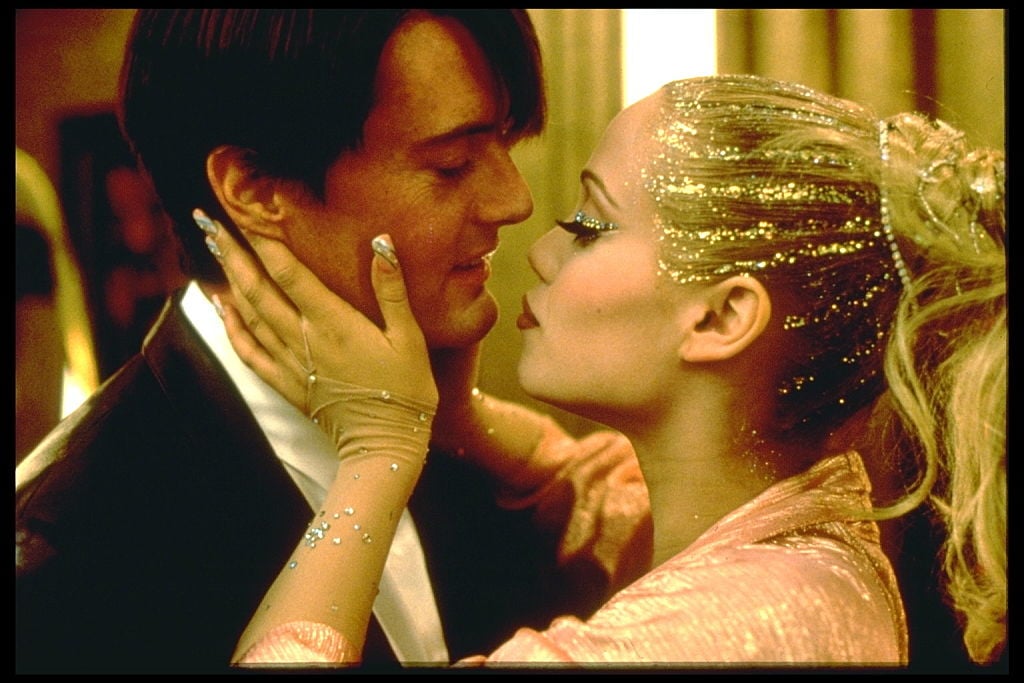 You Don't Nomi captures a bit of that. It shows man on the street interviews with people coming out of the theater in 1995. You see headlines of reviews. Vintage footage of a Showgirls bus stop poster and billboard are a real time capsule of the anticipation for the film. They even have footage of the Razzie Awards ceremony where director Paul Verhoeven showed up to collect.
Selling 'Showgirls' to a 2020 audience
You Don't Nomi essentially gives you a 90 minute breakdown of Showgirls to save you from investing the full two hours in the actual film. The thing is, once you see You Don't Nomi, you'll want to see the whole thing because you won't believe this stuff is really in the movie.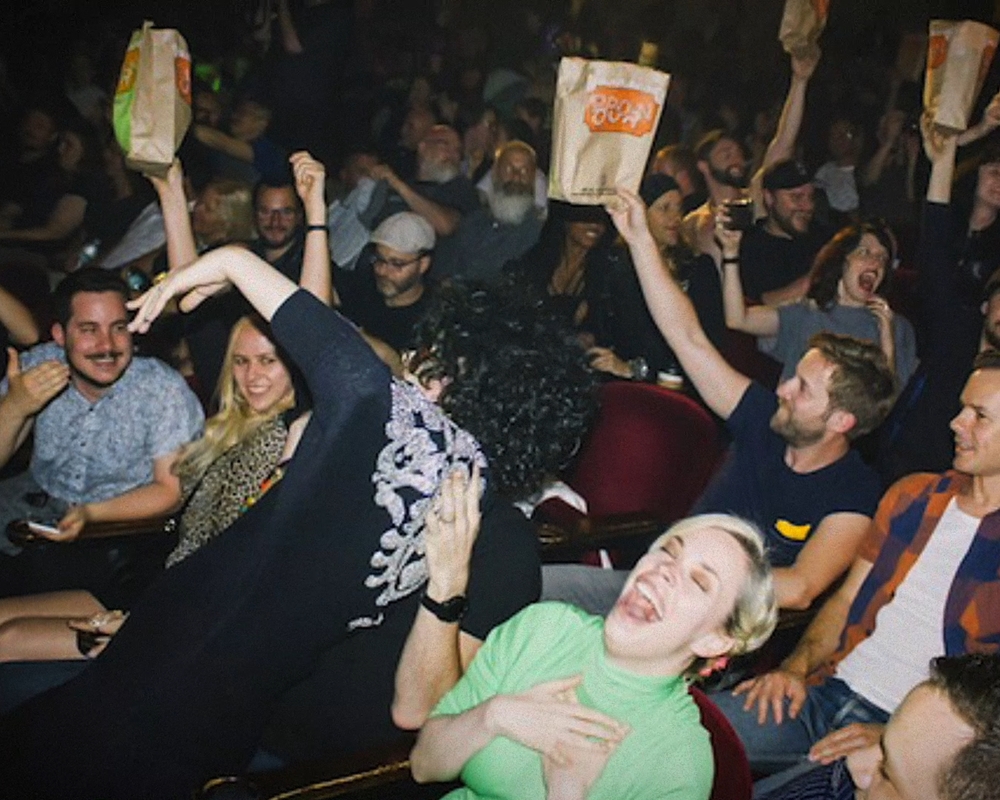 There are no talking heads in You Don't Nomi. Every commentator gives a voiceover over clips from Showgirls and other relevant films. These are interesting, intelligent analyses from diverse sources. There's a film professor and two film critics, along with the fans keeping Showgirls alive via live performances or drag shows. There's even a bit from the "Portrait of a Film" book released in 1995 which disputes any of the revisionist history the filmmakers may try to spin.
It's not all gushing. San Francisco Examiner critic Barbara Schulgasser-Parker still hates Showgirls and takes it to task. USA Today critic Sisam Wloszczyna is only a tad more forgiving with her moderate mixed review. They analyze Verhoeven's vies on women compared to his other films, such as the allegation that he tricked Sharon Stone into filming the leg crossing scene in Basic Instinct. A clip from Black Book speaks for itself.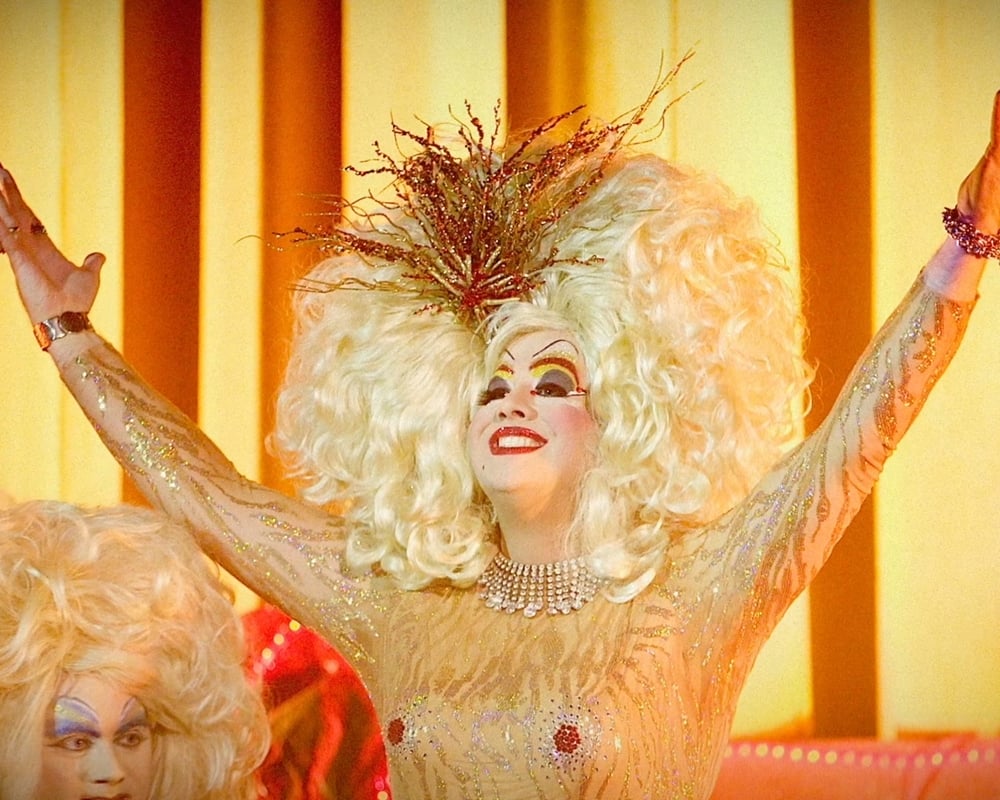 Director Jeffrey McHale intercuts Showgirls with other Verhoeven movies to highlight the style he brought from one to the other. He also draws parallels between Berkley's most extreme Saved By the Bell episode and her Showgirls performance.
'You Don't Nomi' is a love letter to Elizabeth Berkley
The most touching aspect of You Don't Nomi is the affection it has towards Berkley. It's rather telling that of all the people involved with Showgirls, the one whose career most struggled after was the 23-year-old female star. Verhoeven made too more Hollywood movies before going back to European film. Eszterhas only had two more screenplays produced in 1997 so they may have already been in the works, but he's still had a thriving career as an author of tell all Hollywood nonfiction. 
Berkley still got jobs but she always struggled against the backlash to Showgirls. It is nice to see You Don't Nomi, and the fans it represents, pay tribute to the commitment Berkley gave the film. She doesn't participate in the documentary but they have footage of her introducing a screening at the Hollywood Forever Cemetery.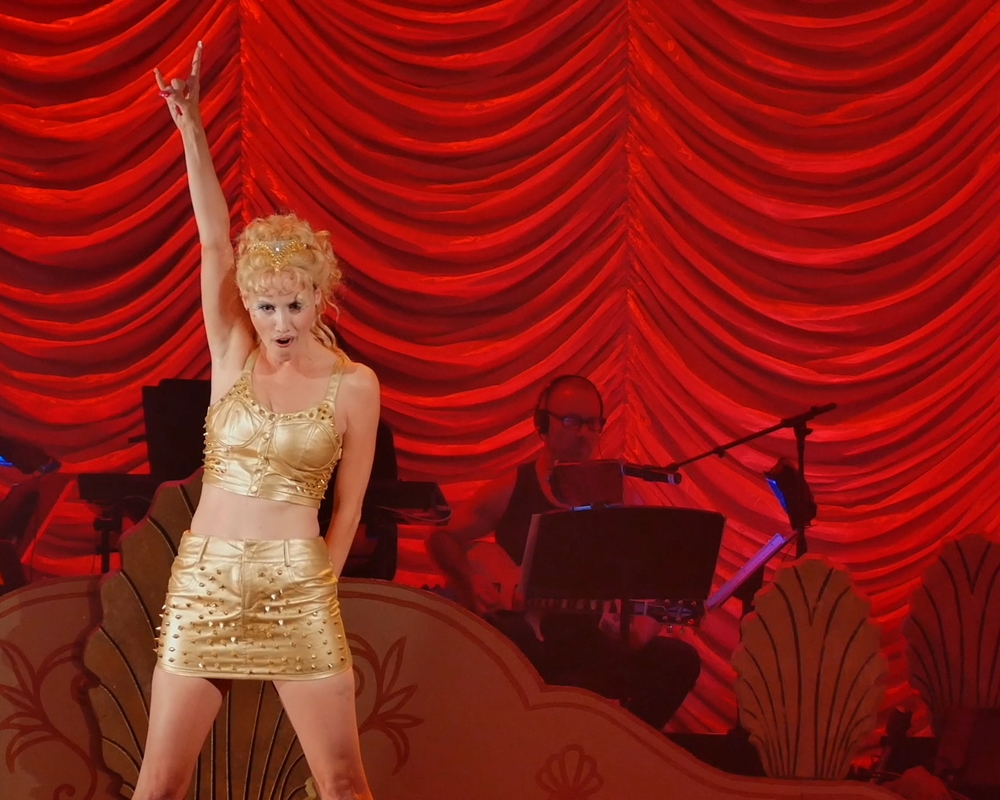 As graphic as Showgirls was, You Don't Nomi is just about as graphic just by using the clips. However, when one of the commentators describes a real life rape, it's sobering. Her story introduces the analysis of Showgirls' rape scene and its problematic revenge scene. To anyone for whom it could be triggering to hear such an account, or deal with the movie's depiction of rape, consider this a trigger warning for You Don't Nomi.