Shows to Watch If You Like 'A Million Little Things'
A Million Little Things is back for season 2, and we are already reaching for the tissues. The first season of the ABC drama began with Jon Livingston taking his own life. We watched as his friends struggled to pick up the pieces while grappling with their own career and relationship pitfalls.
If waiting an entire week to watch the next episode of A Million Little Things is as much torture for you as it is for us, then we suggest binge-watching one of the following three shows in the interim.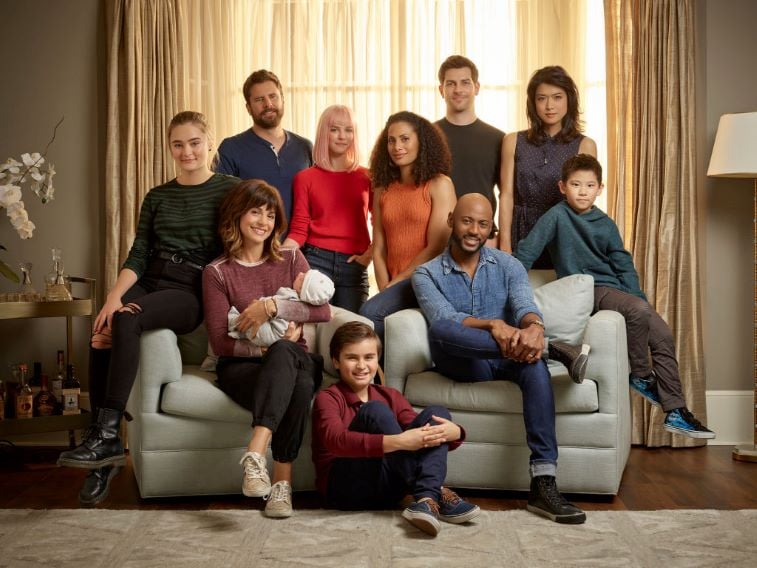 Watch 'This Is Us' with Mandy Moore, but keep your tissues nearby
If you love a good cry, then This Is Us is the next show for you. The critically acclaimed show on NBC follows the Pearson family across decades. Mandy Moore and Milo Ventimiglia play the parents of triplets— one of their biological triplets died at birth so they adopted a baby dropped off at the hospital that same night.
The story is told through a series of flashbacks, similar to A Million Little Things, with the added bonus of flash-forwards. The father, Jack Pearson (Ventimiglia) also unexpectedly passes away early in the season, but you won't find out how until the end of that first season.
This Is Us tackles addiction, PTSD, struggles with mental illness, and various relationship dynamics similarly to A Million Little Things. Although we often cry when watching, we are also left with that warm feeling as friends and family support each other.
There are currently three seasons of This Is Us available to stream on Hulu. You can watch season 4 on NBC Tuesday nights at 9 pm eastern or stream it the following day on Hulu.
Watch 'Lost' featuring Matthew Fox to keep you on your toes
If you love the mystery of A Million Little Things, then you should give Lost a try. The show originally ran from 2004 to 2010 and gained a very large following. 
The show begins with a plane crash on an unknown island and delves into the mysteries surrounding the island. Lost also features flashbacks as well as flash-forwards to help you better understand each character and how they intertwine. Elements of supernatural occurrences, as well as science fiction, are included throughout each episode.
Matthew Fox stars as the main character, Jack Shephard, who is a spinal surgeon and becomes the group's leader. The survival of the stranded group is constantly in question as they run into various obstacles including polar bears, a smoke monster and "the others."
Michael Emerson emerges as the leader of "the others" and also takes on a main role in the show.
Grab some snacks and start binge-watching. All six seasons of the drama mystery that is Lost are currently streaming on Hulu.
'All American' is a unique twist on the old rags to riches story
If you are looking for a newer show, based on a true story, check out All American on CW. The series was inspired by the life of a retired American professional football player, Spencer Paysinger (Daniel Ezra).
When Spencer, who goes to Crenshaw High School, is recruited to play for Beverly Hills High, two worlds collide. He grapples with his friend from Crenshaw getting mixed up in a gang. He also must deal with the pressures of keeping up with the kids at his new affluent school.
One IMBb user wrote, "As my title says it's something different, And that's a good thing in my eyes, very interesting story, the old rags to riches story, done in a great new twist. I'll be watching this to see how this story progresses."
This very unique true story will keep your attention just like A Million Little Things. You can watch All American on Netflix and new episodes on the CW on Monday nights at 8 pm eastern.
With three great options, you should have enough shows to watch to keep you busy until the next episode of A Million Little Things airs on ABC.