Showtime Has to Pause 'Billions' Midway Through Its Upcoming Season
'Billions' won't be able to run its full season 5 due to shooting complications in the coronavirus era. Showtime said it will break part-way through.
As fans prepare to say goodbye to the long-running Homeland (now in its captivating eighth season), Showtime has announced other popular shows in the network's stable have had production problems due to work stoppages in the nationwide coronavirus (COVID-19) shutdown.
In the case of Billions, slated for its season 5 premiere in May, Showtime said it can only air part of the upcoming installment. Citing mandatory suspension of the show's production, the network revealed on April 1, 2020, that filming for the season hasn't completed.
So following the airing of the first batch of episodes, Billions will pause the show until producers can complete the remainder of the season. At this point at least, Showtime believes those outstanding episodes will arrive later in 2020.
'Billions' will take a break following episode 7 of its upcoming season 5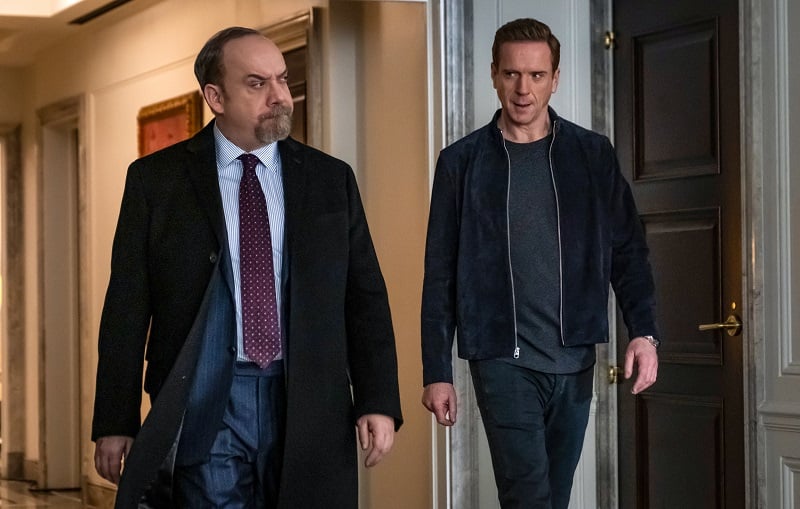 In its announcement on "adjustments" to the network's upcoming schedules, Showtime said it will run Billions season 5 through episode 7 (at a "natural point in its story arc"), which would take the show well into June. From there, the network said what's left will "also air later this year."
So that would leave five episodes to come at an undisclosed point in 2020. (Billions has stuck to 12 episodes per season since its debut run in 2016.) As for the May 3 premiere, fans can expect that to proceed as planned. The trailer for the fifth season arrived in mid-March.
Last we heard of the main characters, Chuck Rhoades (Paul Giamatti) and Bobby Axelrod (Damian Lewis) were preparing to drop their temporary alliance and go back to war with one another. That shift in the landscape never meant good things for the show's supporting characters.
So as Taylor Mason (Asia Kate Dillon) pretended they'd help Chuck go after Axe, Taylor was planning to bring about the demise of both power-hungry guys in their (Taylor's) orbit.
So intrigue had brought things to a breaking point (per usual) the last we saw of this gang. And that was before the arrival of Julianna Margulies and Corey Stoll, the season 5 guest stars on Billions.
Showtime's 'Black Monday' will also take a mid-season break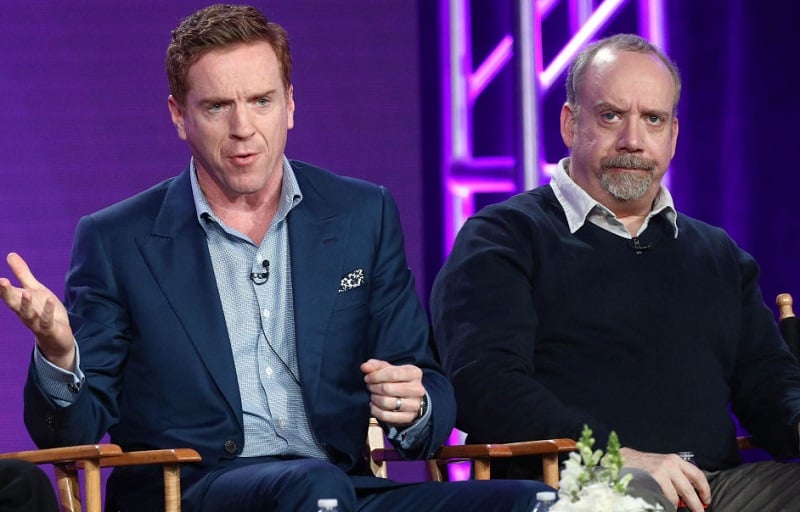 If you subscribe to Showtime, you may have gotten invested in Black Monday, one of the network's other shows with special relevance in 2020. Fans of the Don Cheadle series will also find the upcoming installment (season 2) split into two parts.
After its April 12 premiere, Showtime will air the first six episodes of Black Monday. As with Billions, the show will then take a break until later in 2020, when the network plans to run the remaining four episodes. (This schedule assumes production will resume sometime in the coming months.)
Finally, fans of The Chi have better news. Showtime moved up the start of its upcoming third season to June 21. From there, the entire installment of The Chi's season 3 will air in its natural sequence.
Also see: 'Homeland' Fans Have to Decide Who to Hate More: John Zabel or 'Beta' Mike Dunne