Sia Admits She 'Listened to the Wrong People' About Depictions of Prone Restraint in Her Movie 'Music' – Here's Why They're Potentially Dangerous
Sia's 'Music' stirred controversy over several scenes involving prone restraint. Here's why.
Immediately after the trailers for Sia's new movie Music – a musical featuring Maddie Ziegler as the titular character, a non-speaking autistic teen – were released, the film began to generate controversy and backlash. Autistic fans in particular questioned Sia's depiction of disability in her debut feature film, especially given her choice to cast then-14-year-old Ziegler, who is not autistic, in the lead role.
Still, Sia (after issuing a few choice words to autistic actors who reached out to her on Twitter) insisted that audiences wait to see Music before judging it. But the movie was almost universally critically panned – currently sitting at a grim 17% on Rotten Tomatoes – despite earning two unexpected Golden Globe nominations.
After its release, Music began to raise questions and concerns among autistic and disabled viewers for many reasons beyond Sia's casting choices. Autistic-led organizations teamed up to speak out in particular against several scenes that show Ziegler's character being restrained by her wayward half-sister Zu (Kate Hudson), now her reluctant caregiver, and her neighbor Ebo (Leslie Odom Jr.).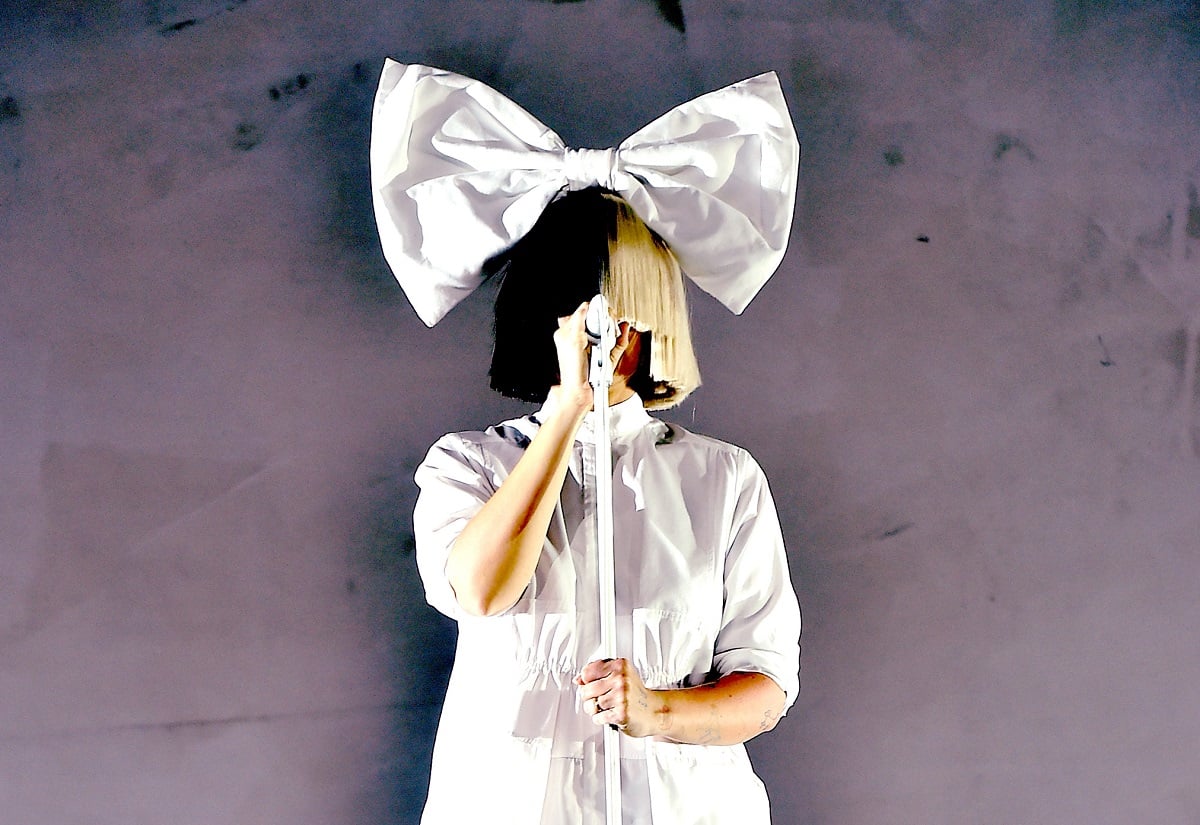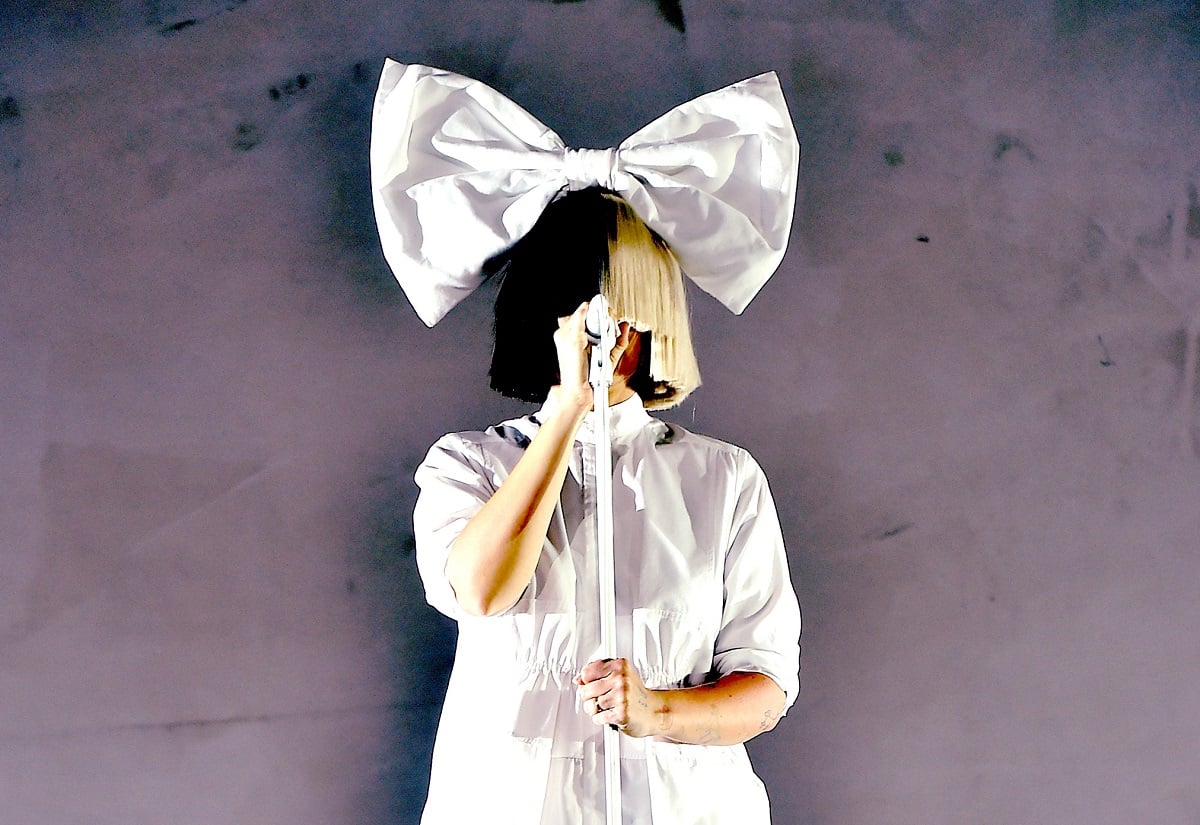 Sia's movie 'Music' includes depictions of Ziegler's character being restrained
[Content Warning: This article contains descriptions of prone restraint against disabled children.]
Music includes more than one scene in which Ziegler's character is pinned down and forcibly restrained in a facedown position by either Ebo or Zu. When Music has a meltdown, usually due to sensory overwhelm, this is what Ebo presents as the appropriate reaction. In one such depiction, Ebo actually teaches Zu how to jump on top of Music and hold her down as she panics.
Disability Rights California defines practices like this as "prone restraint": "Prone restraint is the extended restraint (either physical or mechanical) of an individual," one report reads. "This may include holding an individual past the time of immediate struggle." Many definitions also include descriptions of holding someone facedown or applying pressure to their back.
The practice is disproportionately used against disabled children and adults, according to the Alliance Against Seclusion and Restraint. It is also illegal in many jurisdictions due to the risk of injury, asphyxiation, and even death. Just in the past few years, a number of restraint-related deaths, often involving disabled children like Ziegler's character, have been reported.
Eric Parsa, an autistic teen, died in New Orleans in 2020 after police officers allegedly restrained him facedown while he was handcuffed (NOLA.com). Cornelius Frederick, 16, died due to a similar form of restraint at Lakeside Academy in Michigan the same year (NBC News). Max Benson, a cognitively disabled 13-year-old, died after allegedly being restrained in 2018 at the now-defunct Guiding Hands School for disabled students in California (Sacramento Bee).
Given this pattern, some autistic people, as well as parents, educators, and caregivers, saw the scenes in Music as a step backward.
Autistic viewers and survivors of prone restraint spoke out against the scenes
After Music's scenes involving the restraint of Ziegler's character were leaked, autistic viewers immediately began to criticize Sia's choice to include the depictions in her film.
On Twitter, @KateisLola, who described experiencing this kind of restraint herself, argued that the problem with Music was not just the casting decision, but instead: "Several scenes of prone restraint. That's why we feel so strongly about this. We are afraid for our lives and those of our loved ones. We are worried that someone will die because of the violence shown as love in the film."
"This movie is far from a love letter," @CForever11 wrote to Sia on Twitter. "You've depicted prone restraint as the correct way to deal with a meltdown, which has caused hundreds of autistic deaths. And that's from people with 'training.' Now, you've given that info to the general public."
Meanwhile, @Catastrfy tweeted that Sia could have avoided many of these issues by working and communicating directly with non-speaking autistic people while creating Music, writing: "No voice/nonspeaking != can't communicate. 98%+ of my communication is via text. & I'd MUCH rather you centered autistic people instead of speaking FOR us."
Mickayla, a non-speaking autistic writer, recently wrote similarly in a blog post at ShonaLouise.com: "The most powerful thing speaking people can do is to uplift works by nonspeaking creators."
Advocates pointed out the dangers of media depictions of prone restraint
In a recent joint press release, three disability rights organizations (the Autistic Self Advocacy Network, CommunicationFIRST, and the Alliance Against Seclusion and Restraint) called Music "dangerous" and asked that Music's team at least add a warning before the movie about the restraint scenes.
Noor Pervez, the Community Engagement Coordinator at the Autistic Self Advocacy Network (ASAN), said that the depiction of prone restraint as seen in Music is especially alarming because it is presented as a net benefit for everyone involved. In fact, the act is referred to as "crushing [Music] with love" in the film.
"The fact that the film portrays this deadly and traumatizing practice as necessary care is deeply disturbing, and shows the importance of involving and respecting autistic people in project development whenever autism is the topic," Pervez argued.
Another concern, according to Tauna Szymanski, the Executive Director and Legal Director of CommunicationFIRST – a nonprofit that works to advance the civil rights of nonspeaking autistic people and others who don't primarily use speech to communicate – is a potential trauma reaction among autistic viewers who watch Music at home or in theatres.
"Because many nonspeaking autistic people have unfortunately been victimized by the use of restraint, there is an extremely high likelihood that any autistic people who watch the film will be triggered and traumatized by these scenes," Szymanski explained.
Szymanski went on to share that many disabled activists were worried that parents of autistic children, educators, caregivers, and others might believe that this kind of restraint was not only acceptable, but helpful.
"Many people who watch the film will likely be led to believe that it is appropriate to restrain autistic people who are having meltdowns," Szymanski told Showbiz Cheat Sheet. "The scenes endorse restraint, and as such, we are extremely concerned they will cause the restraint of autistic people to increase, just when there is now broad recognition that prone and supine restraint in particular should never be used and is being banned in many jurisdictions. Prone and supine restraints can kill."
Sia promised to remove the scenes in future printings – but viewers say it hasn't happened yet
After widespread backlash from disability advocates and organizations, Sia took to Twitter to apologize for including several scenes involving prone restraint. The "Chandelier" singer agreed to add a warning about the scenes and to remove the scenes from future printings.
"I listened to the wrong people and that is my responsibility, my research was clearly not thorough enough, not wide enough," she tweeted.
Guy Stephens, the Founder and Executive Director of the Alliance Against Seclusion and Restraint, said that involving disabled people in projects from the beginning – whether as actors, creators, consultants, writers, directors, or otherwise – could help prevent these kinds of issues in the future.
"Very often people listen to the wrong voices when doing research, whether for a film or for the best way to support their autistic children," Stephens told Showbiz Cheat Sheet. "It is important to understand the autistic perspective and experience and to listen to the voices of actually autistic individuals and autistic-led organizations like the Autistic Self Advocacy Network (ASAN) and CommunicationFIRST."
CommunicationFIRST also recently released a short film, LISTEN, that was created by and with nonspeaking autistic people, as an answer to Music.
After the controversy, Sia deactivated her Twitter account and has not offered further comment. Those who have recently seen Music have said that, at least thus far, no warnings have been added to screenings of the film, and the restraint scenes appear to remain intact.