Sia Calls Maddie Ziegler's Boyfriend, Eddie Benjamin, Her 'Son'
It's no secret that Sia and Maddie Ziegler are close. After the Australian singer saw Ziegler's performances on the hit Lifetime show, Dance Moms, she tapped the dancer to be in the music video for her hit song, "Chandelier." From that day forward, the pair developed a close bond. In fact, Sia considers Ziegler to be her first born child. And the dancer isn't the only person who Sia feels parental towards. The "Unstoppable" singer also considers Ziegler's boyfriend, Eddie Benjamin, to be her son.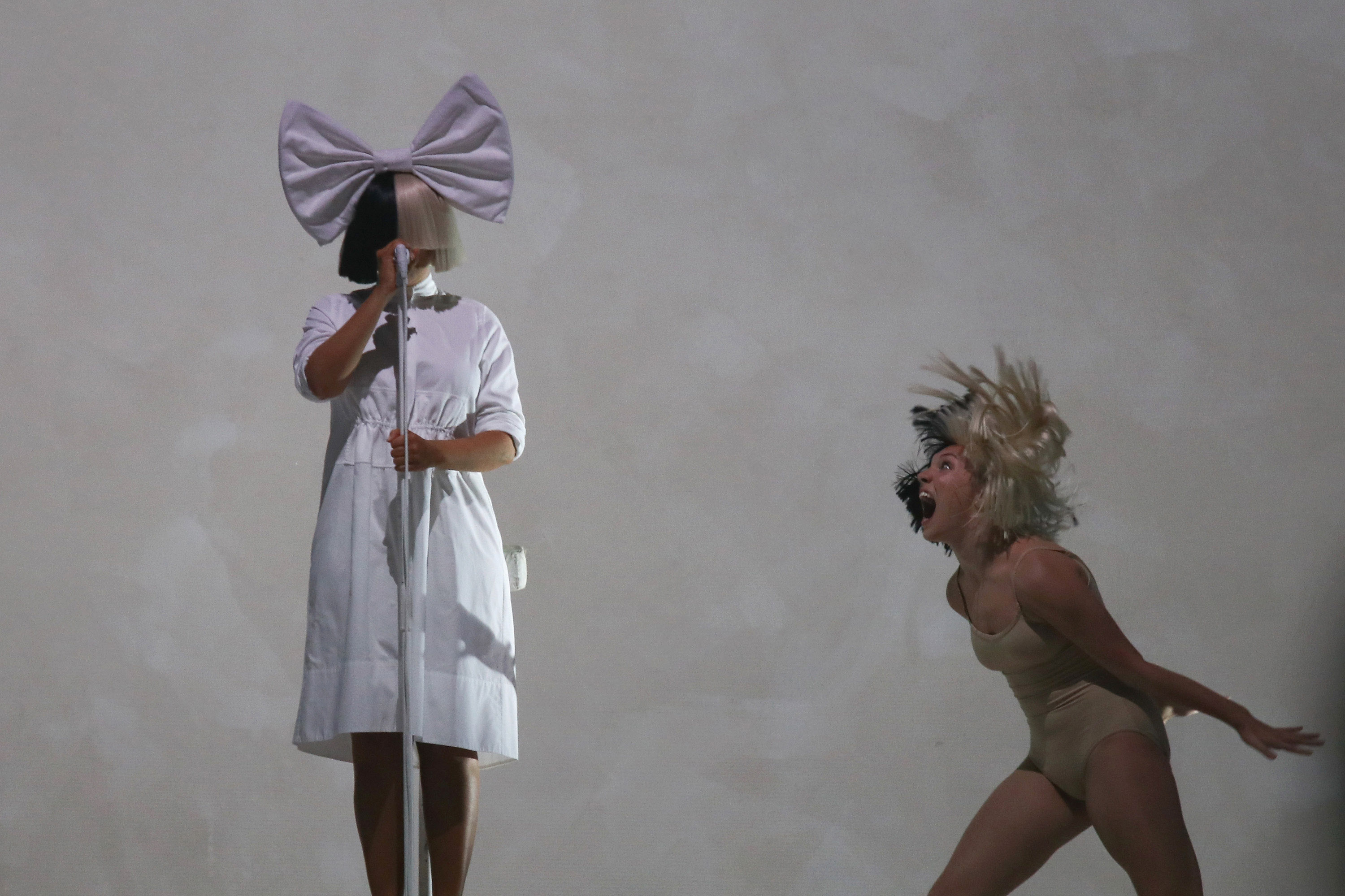 Like Sia, Benjamin is also a singer, songwriter, and musician. In fact, many people consider the "Speechless" singer to be something of a prodigy. Even Sia was impressed when she was first exposed to Benjamin's talents. The Music director first discovered Benjamin after he posted a video of himself playing "Chandelier" on an upright bass. Enamored with Benjamin's talents, Sia reposted the performance on her Instagram page.
Maddie Ziegler introduced her boyfriend to her godmother, Sia
It was Ziegler that would eventually introduce Benjamin and Sia. However, she neglected to tell her boyfriend that he'd be meeting Sia. Instead, Ziegler brought the Emotional artist to her godmother's home and encouraged him to play the piano. Benjamin agreed, having no idea that Sia was listening on in the next room.
RELATED: Maddie Ziegler and Sia Do This Weird Activity Together That's Become an Obsession
"Maddie brought me to the piano," Benjamin recalled in a conversation with Interview Magazine. "I had no idea you were there. I was playing 'It's Time on the Elysium,' and you came out singing. That was the first time meeting you, and I was like, 'Jesus Christ this is crazy.' That was a very L.A. moment."
The 'Music' director feels very maternal towards Eddie Benjamin
While Benjamin didn't expect to meet Sia that day, they quickly bonded over music and being Australian natives. In fact, the singer admitted that she feels rather maternal towards Benjamin. She shared that she feels called to protect both Ziegler and Ziegler's boyfriend as they navigate their careers in the entertainment industry.
RELATED: 'Dance Moms': Sia Feels Kenzie Ziegler 'Had to Live in Maddie's Shadow Her Whole Childhood'
"Turns out your mate is my surrogate daughter, Maddie Ziegler," Sia shared in conversation with Benjamin. "You're my Australian son. You didn't have your family in town when we met, and I was like, 'Oh, I'm going to have to be your mom here.' I just got extremely protective, as I'm over Maddie. I was basically like 'any deal anyone tries to give you I will research myself and make sure nobody's going to take advantage of you.'"
The 'Speechless' singer is protective of Sia and his girlfriend, Ziegler
And Sia isn't the only one who is protective. As the "Elastic Heart" singer is considered to be Benjamin's mentor, he feels highly protective over her, Ziegler, and other loved ones in his life. "I don't really fear much for myself, but I'm very protective of people I love," Benjamin declared. "Parents, Maddie, you, and really close friends." Clearly, Benjamin and Sia share an interesting bond. It'll be interesting to see if the two Aussies continue to collaborate in the future.