Sia Is 'a Great Mom' to Her Kids According to Kenzie Ziegler
Sia just announced that her family has expanded once more. Kenzie Ziegler gives insight into how the Australian songwriter is with her kids.
Though some celebrities prefer to keep their personal lives private, Sia seems to take things to an entirely different level. The talented Australian singer is famous for not even showing her face during many guest appearances and performances. Furthermore, though she has a social media presence, it is not run by her, but by her team. Instead, Sia prefers to live a life outside of the spotlight. But, one thing that Sia has been willing to share with fans is that she has two kids.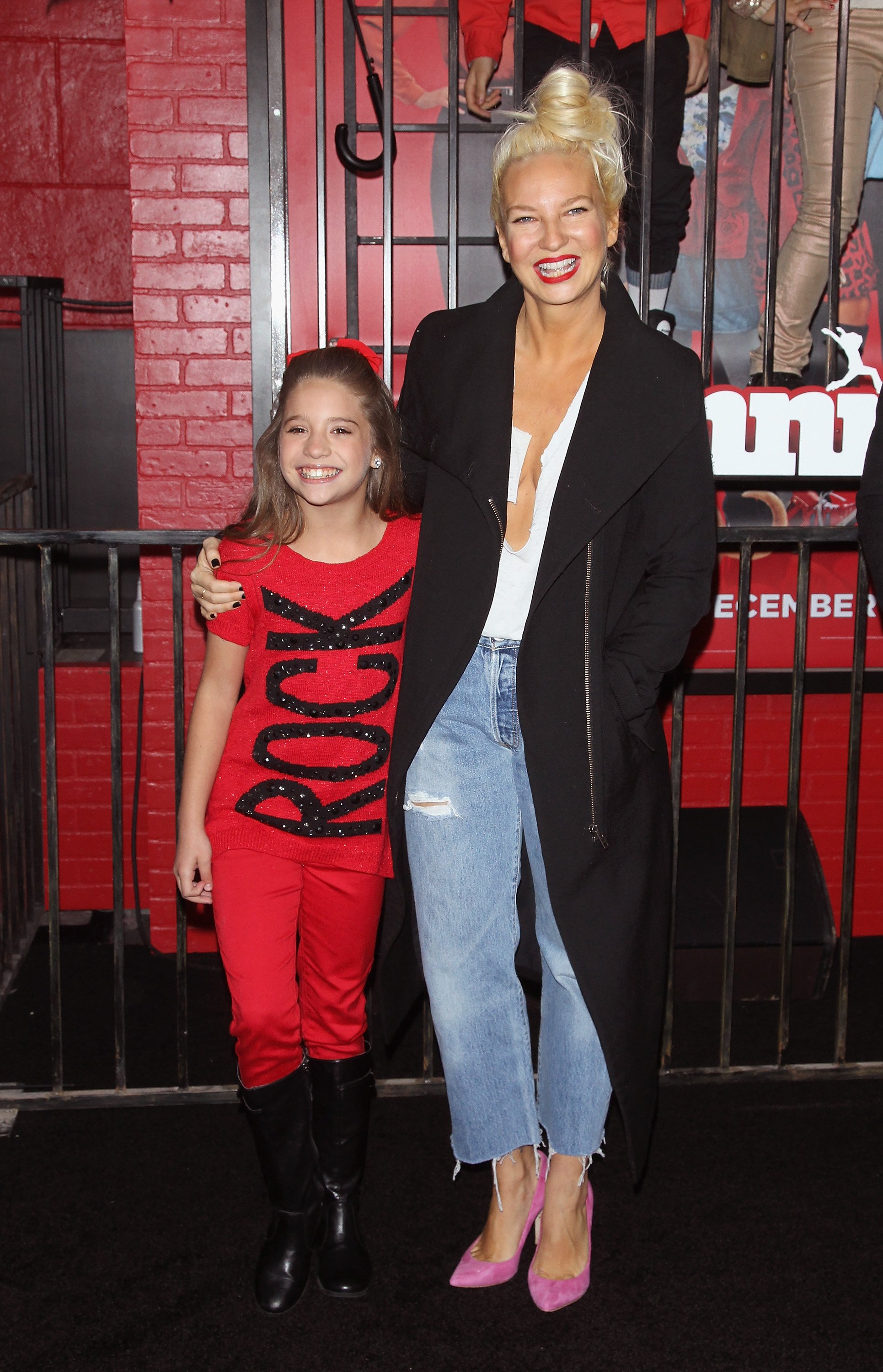 Back in May of 2020, Sia was a guest on SiriusXM Radio and she confirmed that she was, in fact, a mom to two kids. She adopted her two sons back in 2019 when they were 18, right as they were aging out of the foster care system. The "Cheap Thrills" artist expressed her love for them and shared how they were both coping with quarantine.
Sia reveals that she now has two grandkids
But, the songwriter isn't just a mom anymore. Today, on DJ Zane Lowe's Apple Music podcast, the 44-year-old revealed that she now has grandkids, courtesy of her youngest son. "My youngest son just had two babies. I'm a fu*king grandma! I know, right. I'm just immediately horrified," Sia joked, citing that she had become a grandmother at such a young age.
Though the "Eye of the Needle" singer is still getting used to being a grandmother, those close to her think she's a natural when it comes to being a mom. One person who was quick to gush about Sia's parenting skills is Kenzie Ziegler. Ziegler has been close to the songwriter for years. The two met after Sia tapped her older sister, Maddie Ziegler, to work with her after seeing her dance on the hit Lifetime show, Dance Moms.
Maddie Ziegler has collaborated with the Australian artist for years
Maddie and Sia's first collaboration was for the music video Chandelier and it immediately became an instant success. The pair continued to collaborate over the years for tours and other music videos like Elastic Heart. Most recently, the pair collaborated on the music video, Together. But, their relationship extends far beyond just a working one; the pair have become exceptionally close. In fact, Maddie even considers Sia to be her godmother.
Kenzie has also developed a close relationship with the Aussie over the years. In fact, the pair recently collaborated on a song together called "Exhale." Though Sia wrote Kenzie's song "Wonderful" back in 2018, "Exhale" marks the first time that the two were singing together on a song. In past interviews, Kenzie has been open about what an inspiration Sia has been to her. She also has shared that the Australian has encouraged her to have fun with music.
Kenzie Ziegler gushes over Sia
Because Kenzie's family is so close to Sia, she has had the opportunity to meet Sia's kids and experience their interactions. According to the "Motives" singer, Sia is an excellent parent and very nurturing to her sons."She's a great mom. I mean, she acts like a mom to my sister and I, so I've always thought that about her. It's really awesome. She's the sweetest person and she does anything for everyone," Kenzie shared with People. We extend our congratulations to Sia on her new grandkids and feel sure that Kenzie will be able to meet them in due time also.