Sia Critics Cite Past Problematic Behavior Following Backlash for Her New Movie 'Music'
Sia found herself trending today for her new movie, Music. But, unfortunately, for the Australian singer, the attention has been overwhelmingly negative. Music, which is Sia's directorial debut, doesn't premiere in 2021, but a recent trailer sparked outrage and already the film has been labeled by some as offensive and ableist.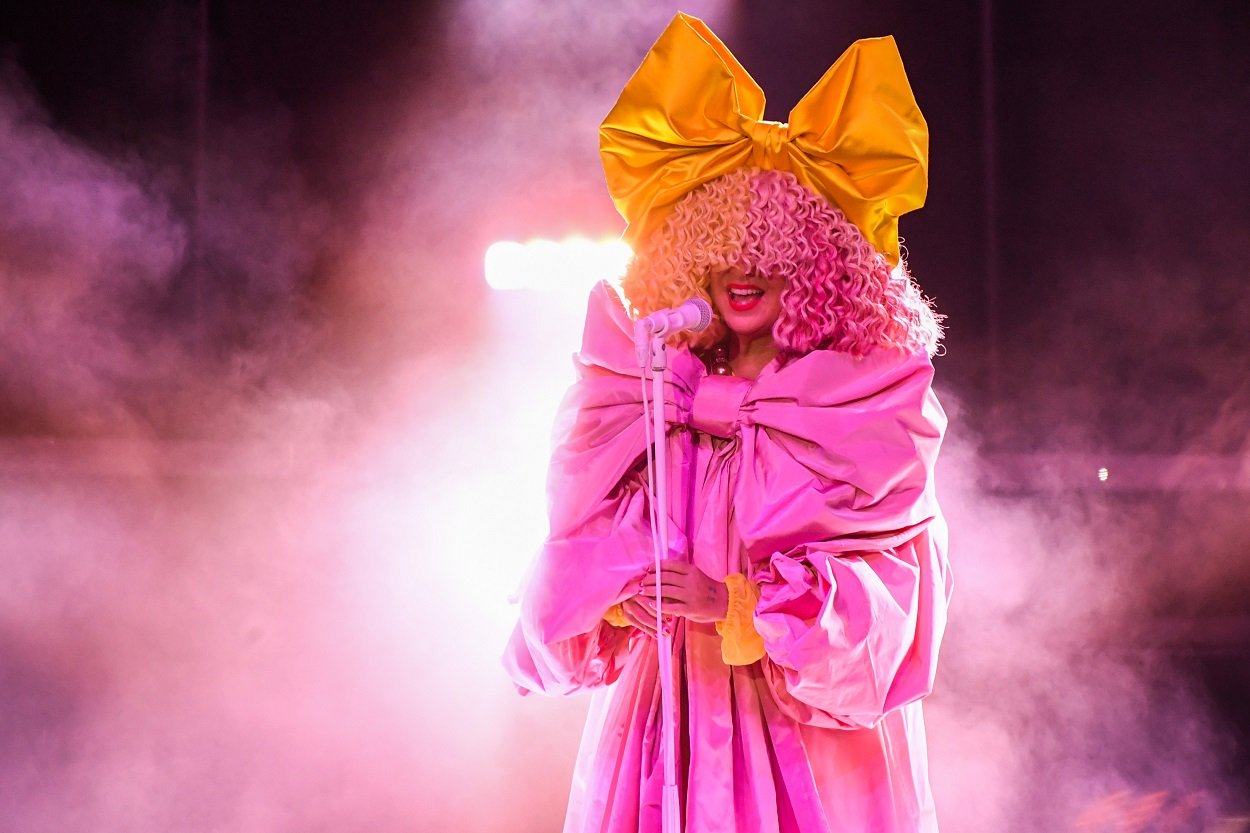 Sia's movie, Music, tells the story of Zu, a drug dealer who is trying to say sober. Though Zu struggles to take care of herself, things become even more difficult when she is named the sole legal guardian of her half-sister, Music, who is autistic. Naturally, Zu struggles with this newfound responsibility but she finds support in her friend, Ebo, and together the pair try to navigate Zu's new life together.
Sia receives backlash for her new movie, 'Music'
But many people were put off by Sia's new movie. The biggest criticism was how Sia chose to portray a person with autism. Rather than hiring an autistic actor for the role, Sia hired her goddaughter, Maddie Ziegler, to play the starring role of Music. When the singer was met with backlash on Twitter, the "Elastic Heart" singer defended the movie, even going as far as slamming an autistic actor.
Naturally, many people were upset with how the director chose to handle the criticisms of her movie. However, some of the singer's critics were hardly surprised by her response. In fact, many of them shared that they felt that Sia had a history of problematic behavior and they began to cite said instances.
Critics recall that the 'Chandelier' singer once used Twitter to sabotage a dry cleaners
"Hated her since 2014 when she tried to sic her fans on a small laundromat in queens for messing up her clothes + mocked their accents," one person wrote about Sia on the popular blog, Oh No They Didn't. Of course, this critic was referring to a series of tweets that the "Chandelier" singer wrote where she was trying to get vindication against a Dry Cleaning company.
"Suggestions for revenge/pranks on dry cleaner who ruined favorite things and won't take responsibility? Please discuss," Sia tweeted out. A few minutes later, the singer urged her fans to write poor reviews about said cleaners. "BEST SUGGESTION!! Please write ridiculous terrible reviews HERE," the Music director shared. Naturally, many of Sia's fans took the artist up on her suggestion. And while we can understand that the singer may have been frustrated by the service of the dry cleaning company, using her celebrity status to try to ruin their business seemed quite harsh.
Sia showed her support for Johnny Depp
Other critics also pointed out that the Australian native was happy to throw her support behind Johnny Depp amidst the claims that he was physically abusive toward his wife. "She recently went out of her way to defend Johnny Depp too," another person shared on Oh No They Didn't. Of course, this refers to the tweet that Sia shared back in October 2020.
"Just showing my public support for Johnny Depp," the singer wrote. "I mean, I'd love him to get clean and stop with the jewelry, but he is clearly the victim after hearing those tapes." Clearly, Sia's critics have been keeping tabs on some of her more controversial tweets. It'll be interesting to see how the backlash for Sia's movie affects ticket sales. But we guess only time will tell.