Sia Reveals She's a Mom Now to Two Teenagers
As pervasive as her music is, Sia Furler isn't someone who enjoys being in the spotlight as an artist or parent.
The notoriously fame-shy pop singer is known for concealing her face with wigs and other coverings to divert attention away from other looks, instead wanting people to focus on her music.
Save for a few interviews where fans learn a few details about her work, Sia's managed to build an air of mystery around herself and her private life. But she recently opened up about becoming a mom.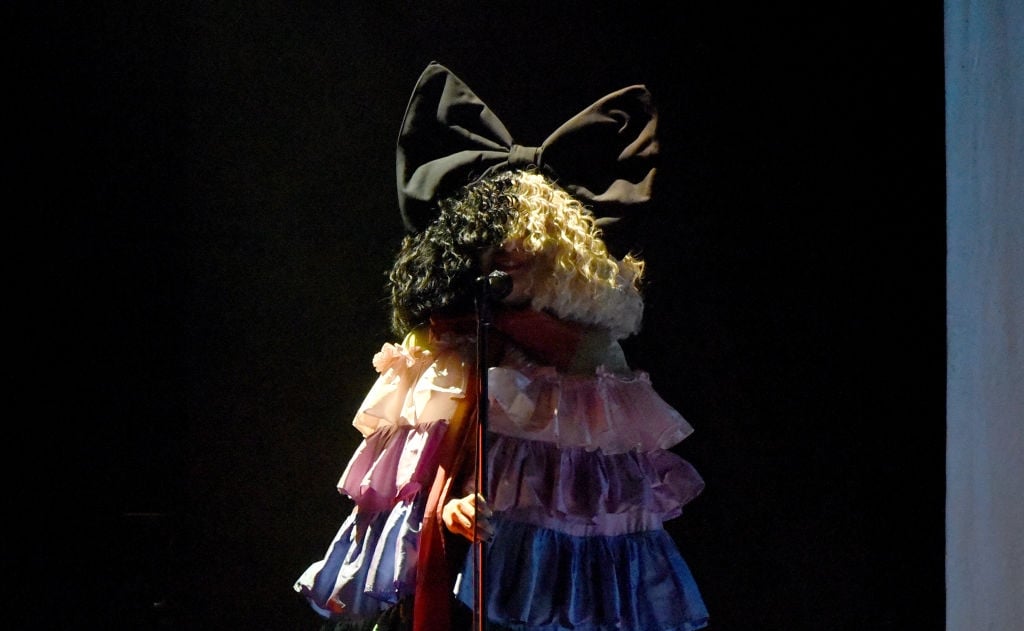 Sia adopted two teenage boys
Earlier this year, Sia's comments to GQ about Diplo went viral. She joked about sending him text offering a no-strings hookup and referenced being a mother.
"Hey, listen, you're like one of five people that I'm sexually attracted to, and now that I've decided to be single for the rest of my life and I just adopted a son, I don't have time for a relationship.… If you're interested in some no-strings sex, then hit me up."
In that moment, fans learned that she had son whom she adopted in 2019. Now, she's sharing that she actually adopted two teenage boys who were in the foster care system.
Sia's sons are the same age
Sia did a video chat with SiriusXM Radio's Morning Mash Up where she talked about her sons and how they're doing during the quarantine. A small clip of the interview is circulating but the full exchange will be released on May 21.
"I actually adopted two sons last year. They were 18; they're both 19 years old now. They were aging out of the foster care system and yeah, and I love them."
When asked how they're handling quarantine, she said both are having a difficult time, but one is taking it harder. Sia added they are adjusting in their own ways.
"They're both doing things that are really good for them right now, that are really helpful. Like, they're really doing a lot of education stuff that's good for them."
Sia has new music, film arriving
The SiriusXM interview also highlights Sia's new single which dropped at 12 p.m. on May 20. Titled "Together," the song is part of the soundtrack for her upcoming film, Music.
Both the movie and the video for "Together" feature Maddie Ziegler (Sia's frequent collaborator), Kate Hudson, and Leslie Odom, Jr.
Sia co-wrote the script for the film which stars Ziegler as an autistic teen named Music being raised by her older sister (Hudson).
Hudson shaved her head for the role of Ziegler's drug-dealing big sis in the musical which was also directed by the singer-songwriter. According to Sia, the soundtrack will include 10 original tracks.
In addition to "Together," some feature appearances, and the film, Sia has plans to release new music later this year. She told a Twitter fan that after the film drops this fall, she'll share something fresh—which is rumored to be at least one album.
Fans can be on the lookout for all of Sia's upcoming projects but shouldn't keep an eye out for photos of her family. Privacy is something she cherishes.