Sia Says Kim Kardashian Makes Her Feel Safe as Kanye West Melts Down on Twitter
Singer Sia opened up about her friendship with Kim Kardashian, revealing that the Kardashian family made her feel safe.
Sia shared that she found the family to be a safe haven after trauma in her life, saying that she felt more at ease and happier in the company of Kim Kardashian in particular.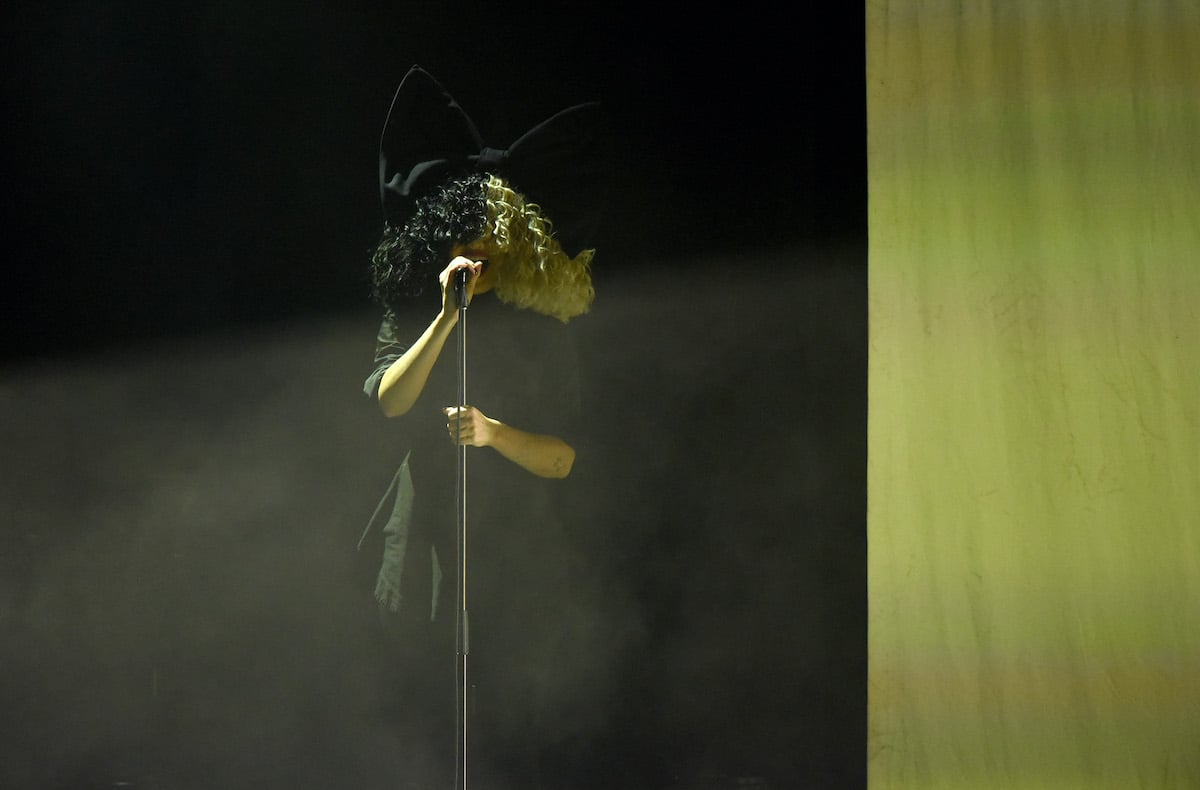 Her interview with her revelation went live on Radio.com only hours before Kardashian's husband Kanye West accused his wife and mother-in-law Kris Jenner of trying to lock him up. In a string of now-deleted tweets, West attacked Kardashian, while at the same time begging for help.
Sia's experience with the family is positive
Sia shared that she met the Kardashian family through Jennifer Lopez. "The Kardashians! I love those girls," she said. "They've been really nice to me… I only met them the last couple of years, but the last couple of years have been hard. I wasn't joking when I said editing the movie made me sick, and wanting it to be exceptional made me sick, and insecurity made me sick. So, I literally didn't leave the house for maybe three years except for every Sunday when I would go to (Kanye's) Sunday Service because the singing was so incredible."
"I just happened to meet Kim through J.Lo because of a song I wrote for her for a movie and Kim was helping her promote it," Sia continued. "When I met them, I felt safe. It was so weird, I felt safe. I was doing a lot of complex trauma recovery in the last three years. I didn't realize all of my diagnoses had been wrong. Then I would be with them on Sundays and a group of their friends and afterwards sometimes we'd go to Kourtney's house to swim and hang out and I just felt really safe."
Adding, "Kim was extremely protective… I was so shocked and also grateful…. She's like me with Maddie (Ziegler)… now if anyone were to criticize them I would kick them in the nuts!"
Kanye West tweets that his wife tried to lock him up
Their protective muscle was likely being flexed in the past few weeks. The Kardashian family was reportedly concerned that West was experiencing a bipolar episode when he announced that he planned to run for the presidency. Their concerns may have grown deeper after West went on an exhaustive Twitter tirade during the evening of June 20, which he has now deleted.
"Kris, don't play with me," Kanye tweeted ET reports. "You and that calmye are not allowed around my children. Ya'll tried to lock me up."  He continued, "I put my life on my God that North's mom would never photograph her doing playboy and that's on God. I'm at the ranch … come and get me." 
West added, "Kim tried to bring a doctor to lock me up." Then he urged his wife and mother-in-law to call him immediately. A source told ET the family is trying to get help for the rapper. Kardashian openly discussed what life has been like with West. "It is an emotional process, for sure. Right now everything is really calm. But we can definitely feel episodes coming, and we know how to handle them," she told Vogue in 2019.