What Was Sidney Poitier's Net Worth at the Time of His Death?
Actor Sidney Poitier, best known for starring in movies such as Guess Who's Coming to Dinner and In the Heat of the Night, has died at the age of 94. Here's a look at Poitier's net worth, life, and career.
Sidney Poitier aimed to 'be better' in the face of discrimination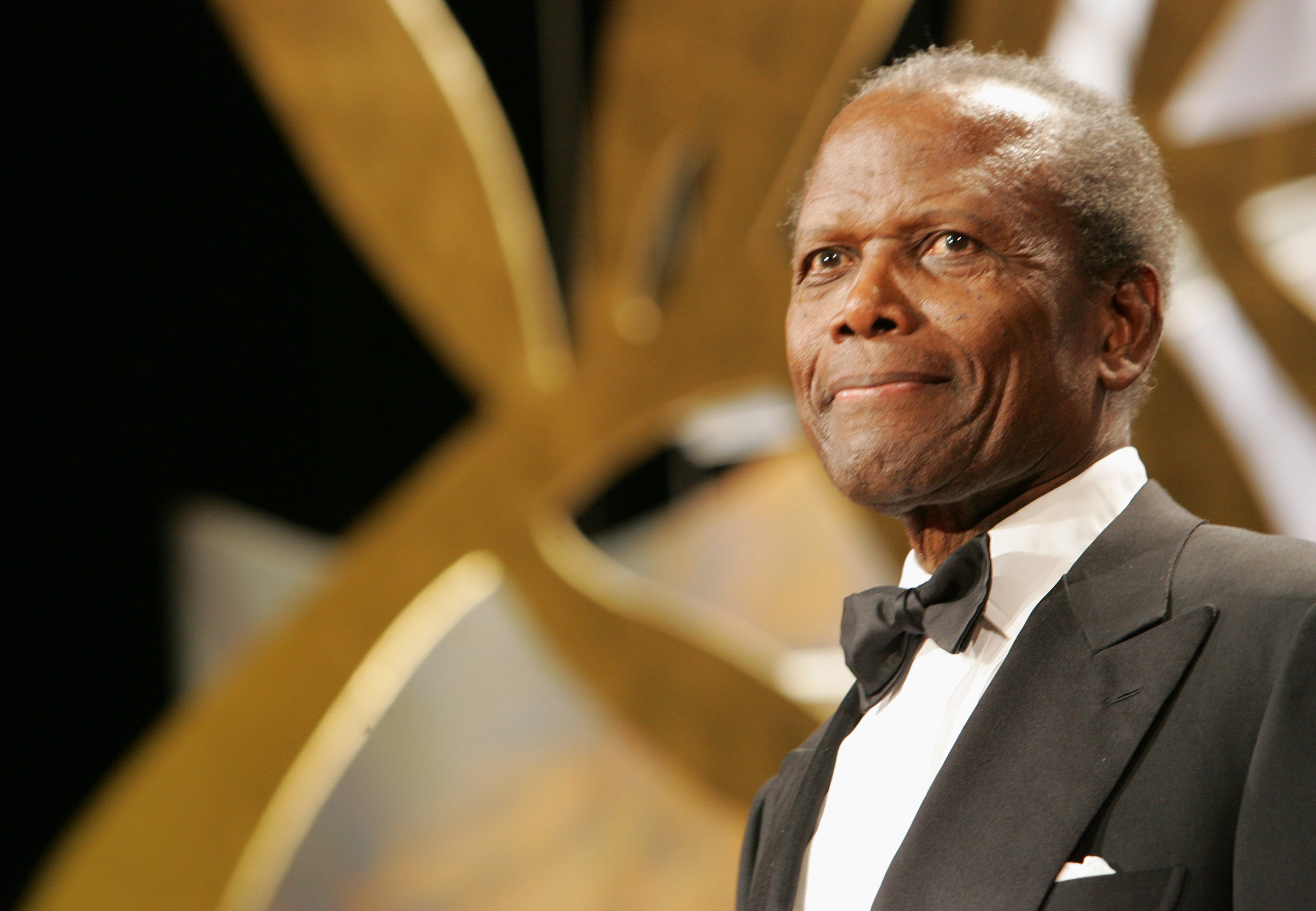 Poitier often spoke about the challenges he faced as the only Black actor on many movie sets. During an interview with Oprah Winfrey, he said knowing the color of his skin was automatically a "condemnation," pushed him to be a top actor.
"I knew that this color was my color, but I had no idea that it was a condemnation of me," said Poitier. "It was going to stand in the way of my expressing myself in life as a human being. So, when I had to face it, I decided that those who thought of me in such negative terms, I was going to lay down a challenge. No, I am not going to try to be as good as you, I am going to set my bar higher, and I'm going to be better."
How Sidney Poitier became an actor
Poitier didn't initially plan to become an actor. In 2009, he told the Academy of Achievement he didn't receive a quality education, so he accepted the fact that he would always work low-level jobs. He came to the United States from the Bahamas, leaving school when he was 12 years old. However, he desired to do more, and this pushed him to prepare for something greater. One way he prepared himself for a better life was to learn how to read at a higher level. At the time, he could only read at a third or fourth-grade level.
"I had absolutely no interest at all in being an actor," said Poitier. "I was a dishwasher. I was at that point content to be a dishwasher because I felt and understood and embraced the fact that I did not have the wherewithal to do much else."
Poitier said he became an actor accidentally. While looking in the newspaper for a dishwashing job, he saw an ad that said, "actors wanted." He tried out for the job but was thrown out because he couldn't read well. The man who threw him out insulted him and told him to get a job as a dishwasher.
Poitier was offended by how the man treated him and decided to work on his reading and acting skills. "I did decide in that moment, on that street, that I'm going to be an actor just to show him he was wrong about me," said Poitier.
Sidney Poitier's net worth
At the time of his death, Poitier had an estimated net worth of $20 million, according to Celebrity Net Worth.
His career began on Broadway, earning praise for his role in a production of Lysistrata. Poitier followed it up with several more leading roles in theater before making the jump to films in the late 1940s.
According to IMDb, Poitier earned $200,000 plus 20% of the gross profits for 1967's In the Heat of the Night. He was paid the same salary along with an unknown percentage of the gross profit for Guess Who's Coming to Dinner.
Poitier also directed several films during his career. These included the comedies Ghost Dad, Fast Forward, and Hanky Panky.
The actor also served on Disney's board of directors from 1995 to 2003. Poitier also acted as the Bahamas' ambassador to Japan from 1997 to 2007. He served in a similar capacity as the ambassador of the Bahamas to the United Nations Educational, Scientific and Cultural Organization (UNESCO) from 2002 to 2007.
Sidney Poitier's awards
Sidney Poitier surpassed his goal as an actor. He became the first Black man to win the Best Actor Oscar for his portrayal of Homer Smith in the 1963 film Lilies of the Field. In 1995, Poitier was celebrated at the Kennedy Center Honors. In 2002, he received an honorary Oscar Award for his achievements throughout his lifetime.
Follow Sheiresa Ngo on Twitter.
RELATED: 'In the Heat of the Night': Sidney Poitier Slept With a Gun Under His Pillow During the Shoot