'Siesta Key': Juliette Porter Reacts to Ex-Boyfriend Alex Kompothecras Being Fired From the Show
Siesta Key fans received a big surprise on Tuesday. Following the season 3 mid-season premiere, the show released a statement saying it had cut ties with star Alex Kompothecras. The move came after Kompothecras allegedly had racist social media comments resurface. One of the MTV show's biggest storylines in the past has been about the relationship between Kompothecras and his ex-girlfriend Juliette Porter. After the show's announcement on Tuesday, Porter sent out some reactions on social media.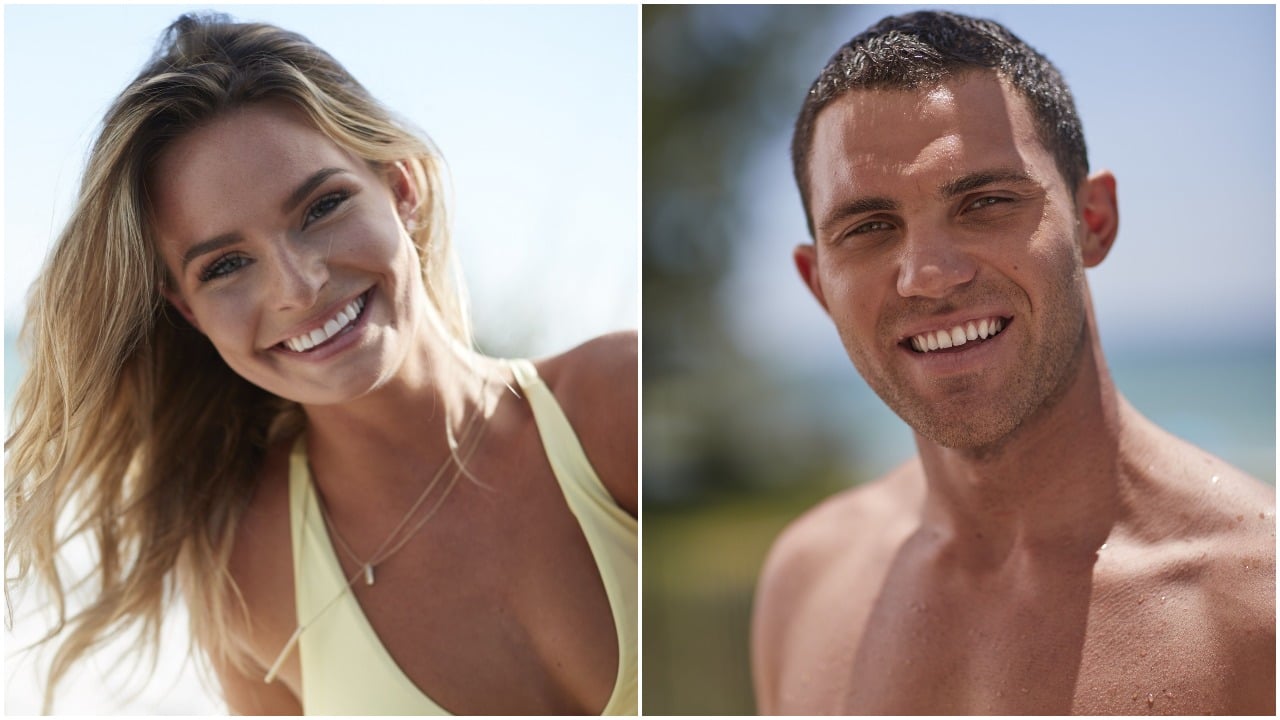 'Siesta Key' fired Alex Kompothecras after he allegedly made racist comments
On Tuesday, Siesta Key was supposed to have two one-hour episodes air back-to-back for its mid-season premiere, according to Us Weekly. However, the show only had one 54-minute episode after scenes featuring Kompothecras were cut. 
The show later released a statement on its official Twitter account, saying it had cut all ties with Kompothecras.
"We've made the decision to cut ties with Alex and are editing the current season to minimize his presence," the tweet read. "He will not be in future seasons of Siesta Key."
Kompothecras allegedly commented the n-word on a resurfaced Instagram photo, according to Us Weekly. He also allegedly commented laughing at other racist posts. 
Just days before the mid-season premiere, Kompothecras announced the birth of his baby with girlfriend Alyssa Salerno. Kompothecras has been a star on Siesta Key since its first season, and his dad, Gary Kompothecras, is a producer of the show, according to Newsweek. 
Juliette Porter responded after her ex-boyfriend's firing
Despite Siesta Key cutting Kompothecras out of Tuesday's episode, he was still at the center of the drama. The main storyline in the mid-season premiere was about him hooking up with his ex-girlfriend, Porter, while the friend group was visiting Nashville. This happened while he was dating Salerno.
Porter gave a few reactions after the announcement of Kompothecras' firing. One Twitter user responded to Siesta Key's statement, saying, "Don't even care about this show anymore if this is true." Porter then tweeted back, "We don't want you anyway."
Another person responded to the statement saying, "Yea no one will be watching anymore. Their is no show with out the drama of Alex. Good luck to you. Your ratings will drop significantly." In response, Porter said, "Sorry we picked trying to get rid of racism instead of thinking about your reality tv needs Mariah."
Additionally, one other person questioned the show's choice to cut Kompothecras out of the current season. 
"I understand they had to cut ties with him, but the thing I think most of us want is everything this season that was already filmed to be aired," the person tweeted. "I want to see all the drama, but to cut him out completely is wrong."
The person also said they understood not having Kompothecras on the show next season, but that he shouldn't be cut out of Season 3. Porter replied, "You still see all the drama, you just don't see him."
Alex Kompothecras is not the only star MTV has recently cut ties with
Kompothecras joined a list of people MTV has recently cut ties with. 
The Challenge fired Dee Nguyen after she posted offensive comments on social media, including a tweet that said, "Idk why some of u think I'm anti BLM. I've been saying that since the day I lost my virginity."
The network also cut ties with Are You the One? star Taylor Selfridge. MTV additionally pulled her upcoming Teen Mom OG special with boyfriend Cory Wharton due to Selfridge's "past racist statements on social media," according to the Teen Mom OG Twitter account.