'Siesta Key' Star Alex Kompothecras Fired From Show After Allegedly Making Racist Comments
Siesta Key had its mid-season premiere air on Tuesday night, and while Alex Kompothecras is typically the star, he was noticeably missing in the episode. This was while his girlfriend Alyssa Salerno and his ex-girlfriend Juliette Porter both appeared in the premiere on MTV, and the main storyline was about him and Porter hooking up while in Nashville.
Later Tuesday evening, Siesta Key announced on its official Twitter account that it had ended its relationship with Kompothecras. The announcement came after he allegedly had racist social media comments resurface.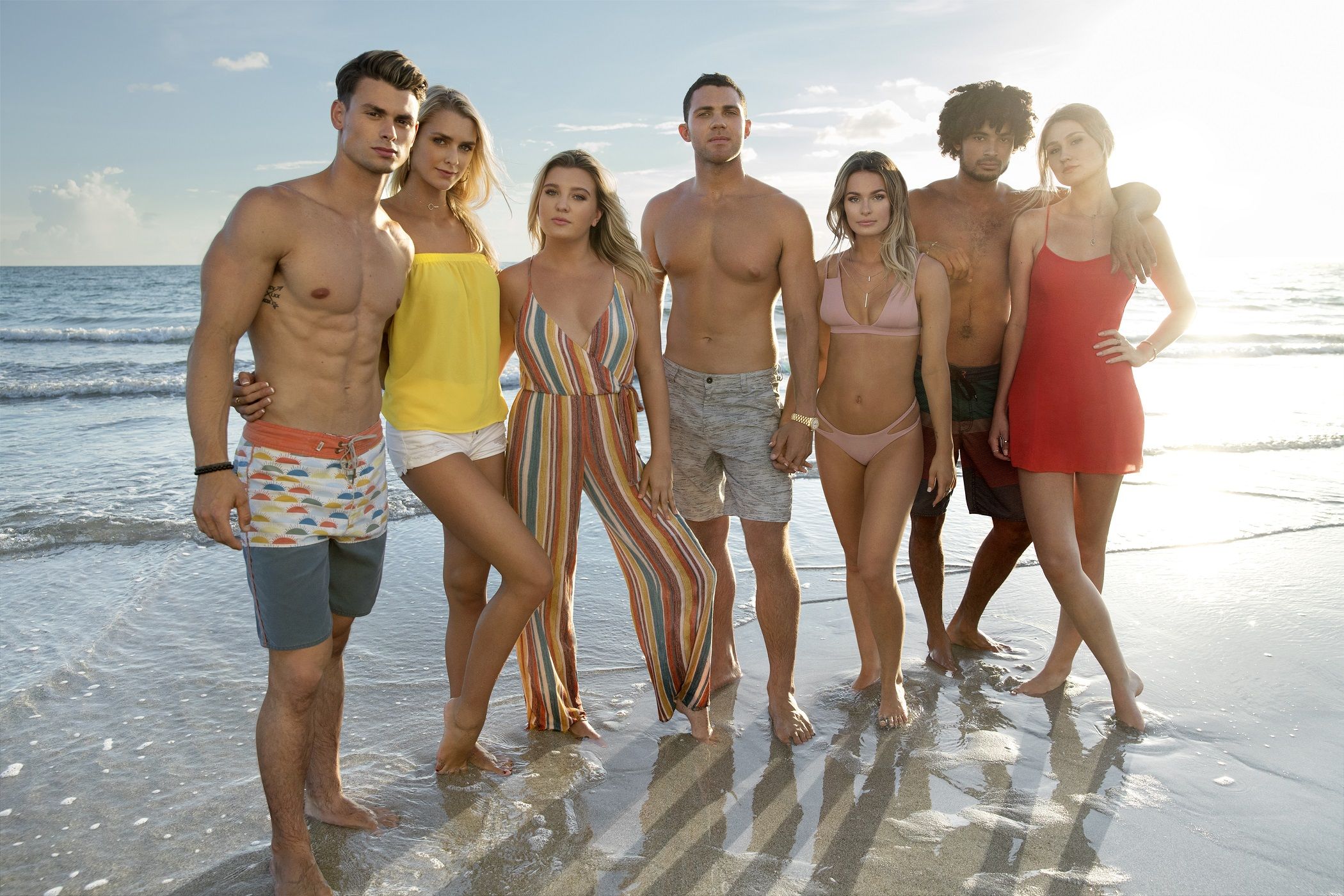 Alex Kompothecras was noticeably missing in the 'Siesta Key' mid-season premiere
Siesta Key's third season picked back up on June 16, and fans might have been confused about the episode's length. The show was initially supposed to have two one-hour episodes air back-to-back, according to Us Weekly. However, it ended up being one 54-minute episode. 
So what was cut out? Kompothecras, one of the show's main stars since its first season, was. In fact, the back of his head appeared in just one scene. 
Kompothecras was a main storyline in the episode, though, as the cast continuously discussed his hookup with his ex-girlfriend Porter while the friend group visited Nashville. His current girlfriend (and now mother of his child) Salerno was unaware of what happened until Porter called her near the end of the episode. 
'Siesta Key' fired Alex Kompothecras after his alleged racist comments
Following the premiere, Siesta Key made an announcement on the show's official Twitter account about its relationship with Kompothecras. 
"We've made the decision to cut ties with Alex and are editing the current season to minimize his presence," the tweet read. "He will not be in future seasons of Siesta Key."
Kompothecras allegedly commented the n-word in a resurfaced Instagram photo, according to US Weekly. He also allegedly commented laughing at other racist posts.
Just days before the premiere, Kompothecras announced the birth of his child with Salerno in a post on Instagram. Additionally, Kompothecras' father, Gary Kompothecras, is a producer of the show, according to Newsweek.
MTV has recently cut ties with multiple stars
Kompothecras is not the only star who MTV has recently cut ties with.  
The Challenge fired Dee Nguyen following multiple offensive social media posts. 
Nguyen got called out on social media after she posted a black square on Blackout Tuesday but then continued to post photos of herself throughout the day. She responded by saying, "People die every f**king day. U don't know me or what I do. I suggest you wake the f**k up and get off social media."
Nguyen also tweeted, "Idk why some of u think I'm anti BLM. I've been saying that since the day I lost my virginity." 
MTV has also ended its relationship with Are You the One? star Taylor Selfridge. The network additionally pulled her upcoming Teen Mom OG special with boyfriend Cory Wharton due to Selfridge's "past racist statements on social media," according to the Teen Mom OG Twitter account.