Here Are the Signs Khloé Kardashian and Lamar Odom Could Get Back Together After All
Khloé Kardashian and Lamar Odom were deeply in love from the moment they met. In Sept. 2009, they made their romance official by getting married after a month of knowing each other. What followed was a public, intense marriage that eventually ended in 2016.
 Although they've been over for several years, there are some signs that Kardashian and Odom could reconnect in the near future.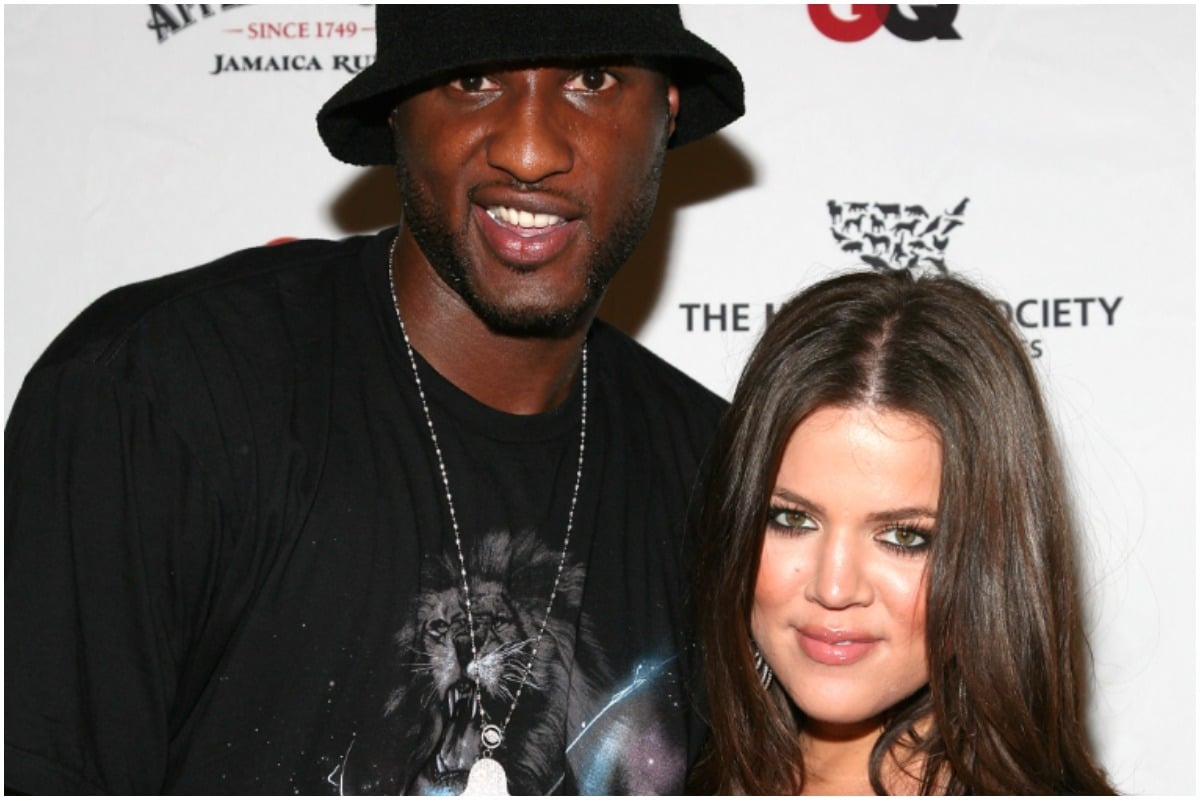 Lamar Odom didn't want to divorce Khloé Kardashian 
In 2009, both Odom and Kardashian were at the top of their careers. While KUWTK started to make the Kardashian-Jenner family stars, Odom played for the Los Angeles Lakers. During one of his former teammate Ron Artest's party, the celebrities saw each other for the first time. After cuddling in bed together, they became inseparable. Soon, Odom proposed to Kardashian and the pair got married at an LA mansion.
Throughout their marriage, the couple gave their fans some insight into their personal lives. Shortly after they got married, they launched a KUWTK spinoff, Khloé & Lamar. However, Odom was often accused of cheating on Kardashian. Additionally, he was in the throes of his crack/cocaine addiction during their relationship. 
In Dec. 2013, Kardashian filed for divorce. Later, in his 2019 memoir, Darkness to Light, Odom shared that he never wanted to end his marriage. However, he realized that he hurt his wife and was willing to give her a divorce if that's what she needed.
"If a woman asks you for a divorce [and] if you know you did everything wrong, you got to do a lot right," he told Vlad TV in 2021. "At that point, I'm just going to give her what she wants and what she asks for."
Lamar Odom still loves Khloé Kardashian's family
As many fans of the Kar-Jenners will know, the tight-knit bunch often brings their new love interests around their inner circle. When Kardashian and Odom got married, however, he became a part of the famous family. During their time together, Odom formed close bonds with Kris Jenner and Rob Kardashian. He also frequently hung out with Kardashian West and Scott Disick. 
Since their divorce, Odom has shared fond memories of his time with the Kar-Jenners. Although he no longer speaks to anyone, he told Andy Cohen in May 2021 that he still loves and misses the entire family. 
"Unfortunately, you know, due to my behavior and some bad decisions, we don't really talk any longer," Odom said. "I miss their family tremendously."
In June 2021, Kardashian also spoke about her marriage and divorce. During the KUWTK Final Curtain reunion, she told host Cohen that she'd forgiven Odom and her family wants to see him succeed. 
"We're not in touch, but I honestly wish him nothing but the best and good health," Kardashian said. "I think we're all really rooting for him and just want the best for him."
Khloé and Lamar are reportedly single
Although they don't speak anymore, both Kardashian and Odom are in transitional periods in their lives. In 2020, the reality star reconnected with her ex, Tristan Thompson. The two welcomed a 3-year-old daughter, True Thompson, in 2018. However, the couple reportedly broke up for the third time amid Thompson's cheating allegations. 
As for Odom, he broke off his engagement to Sabrina Parr in Nov. 2020. Since then, he reportedly started dating Love and Hip-Hop star Karlie Redd.
Nonetheless, the athlete has said that he still loves Kardashian, so only time will tell.