Sigourney Weaver Says 'Ghostbusters: Afterlife' Is 'Glorious'
Sigourney Weaver played Dana Barrett 37 years ago in Ivan Reitman's classic '80s comedy Ghostbusters. Now, she's stepping back into her iconic role for Jason Reitman's Ghostbusters: Afterlife. In a new interview, she indicated that fans really have something to look forward to. 
Sigourney Weaver called 'Ghostbusters: Afterlife' a 'family legacy'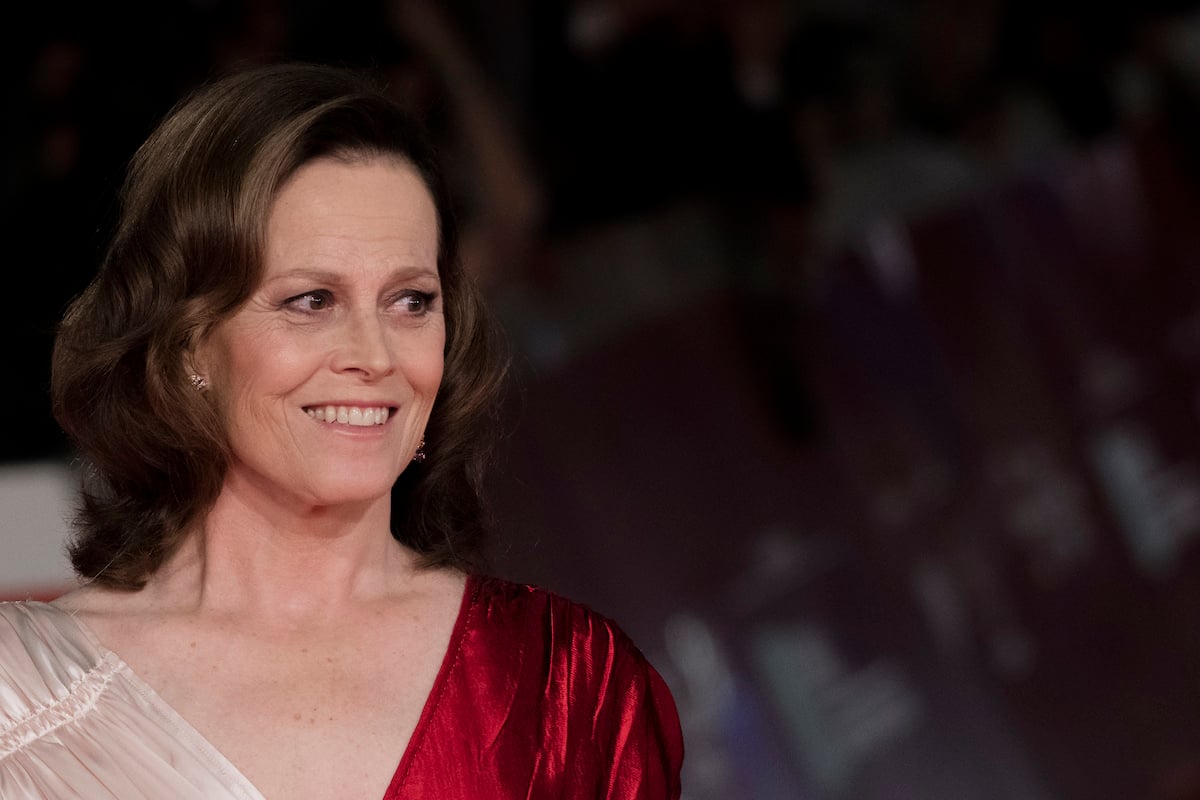 It was 1984 when Weaver first stepped into the role of ill-fated musician Dana Barrett. Her run-in with a city-dwelling ghost named Zuul would necessitate a few visits from the official Ghostbusters —  legendarily played by Bill Murray, Dan Akyroyd, Ernie Hudson, and Harold Ramis. 
Now, Weaver is returning to the role for Ghostbusters: Afterlife, Jason Reitman's follow-up to his father's movie. And in an interview with ET Canada, she said it's got all the elements of a great follow-up to the original.
"I think that for us, it's such a family legacy," she said. "That to work with Ivan Reitman's son Jason, who's done an amazing job; and this sort of came out of his thinking about Ghostbusters and what would make sense now." 
The Alien actor said the intention was simply to make a good film, not create a franchise. "We just wanted to make a wonderful film," Weaver explained. "In those days, you didn't really make sequels."
Jason Reitman also touted the family 'Ghostbusters' legacy
Ghostbusters: Afterlife stars Finn Wolfhard, Mckenna Grace, Paul Rudd, and the original Ghostbusters. The movie is due for release on Nov. 11, 2021. 
Leading up to the release, director Jason Reitman (Juno) also emphasized the importance of the movie's family bonds. 
"For the first 40 years of my life, I was asked one question more than any other question," Reitman told Cinemablend. "It wasn't when I was going to get married. It wasn't when I was going to have kids. Or how I was doing. It was: 'Are you going to make a Ghostbusters movie?' And eventually, I did."
Reitman echoed Weaver's sentiment, saying he made Ghostbusters: Afterlife for his father.
"And for the last three years, people have been asking, 'Oh, what changed, why?'" Reitman said. "It's the same answer as all time: There was a story I needed to tell. And I wanted to make a movie for my father. And I wanted to make a movie for my daughter."
And even at that, Reitman said the movie franchise belongs entirely to its fans. 
"Ghostbusters is one of those rare franchises where it doesn't belong to the filmmakers anymore," he said. "Unlike any other movie I've ever made, it doesn't belong to me. It doesn't belong to my father. Technically it belongs to Sony, but really it belongs to all of you."
Sigourney Weaver and Jason Reitman agree that the movie is heartwarming
In their respective interviews, both Weaver and Reitman praised Ghostbusters: Afterlife.
"We wanted to make a movie that had mystery, had laughs, had you singing the theme song as you walked out of the movie theater," Reitman told Cinemablend. "A film you could bring your families to."
That's a worthy goal, of course. Weaver said it's full of the things that made the original Ghostbusters a classic. 
"It's full of heart," she told ET Canada. "It's very funny. It's very charming. And it will surprise everybody. It's just a glorious film."
"Glorious" films about ghosts may be hard to come by. But apparently, there's one in store for audiences this fall.
RELATED: Jason Reitman on Making 'Ghostbusters: Afterlife:' 'I Wanted to Make a Movie For My Father'