'Silicon Valley': How Much Would Richard Hendricks Make From PiedPiper In Real Life?
HBO's 'Silicon Valley' is a comedic look at the tech industry. How much would CEO and founder of Pied Piper, Richard Hendricks, make in real life?
HBO's Silicon Valley is in its sixth and final season. The show about data compression and venture-capital funding is a comedic take on the tech world. Showrunner, Mike Judge, consults startups and tech sites to make sure he's portraying all things tech in an accurate way.
So, how much would CEO and founder of PiedPiper — a data compression startup — Richard Hendricks (Thomas Middleditch) make if the HBO version of Silicon Valley were true to life?
'Silicon Valley' Season 6 reveals how deep tech alliances run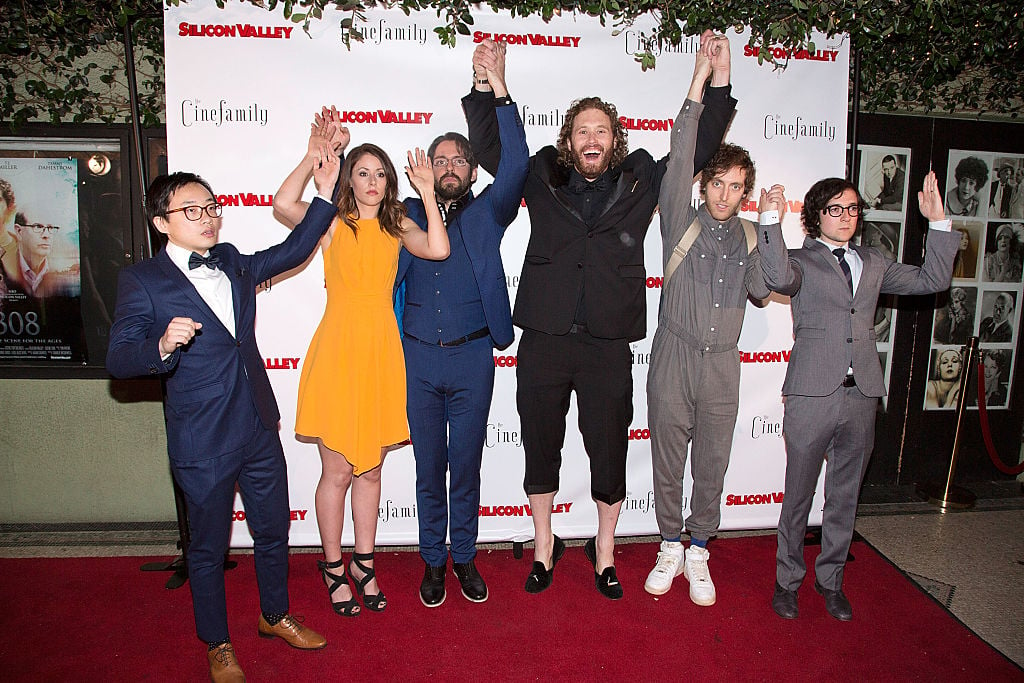 While Middleditch isn't the founder of a data compression startup, he plays one well. His other roles in Godzilla: King of the Monsters, The Wolf of Wall Street, or any of the dozens before that stem back to 2008 couldn't have prepared him to play the anxiety-ridden tech wiz in the Bay's famed Silicon Valley.
With the final season almost at its end, Middleditch's character Richard has gone public with his intent to de-centralize the internet which he described as a "peer-to-peer network of websites with no firewalls, no tolls, no government regulation, no spying."
Richard also took over Gavin Belson's (Matt Ross) company, Hooli after a game of takeover charades.
Along with that, he's taken the app, Foxhole, which is a platform for military personnel to solicit sex workers. The app is likened to Ashley Madison (remember that mess?), and it's a PR nightmare but the group forges on.
This is after Maximo Reyes (Arturo Castro), a wealthy Chilean businessman and foreign national, attempted to gain control over PiedPiper when Richard rejected a $1 billion offer.
Things likely won't play out the way Richard hopes (they rarely do), but even as a semi-incapable CEO, he surrounds himself with smart people who step up while he's vomiting from nerves.
Here's how much Richard Hendricks would make on 'Silicon Valley'
When PiedPiper was a small startup (and before they obtained Hooli and the mega space for all the employees), Richard would've likely made a salary of around $50,000 a year, according to Business Insider.
They note that a lot of startup founders don't take a salary and instead put that money back into the business. Richard's role changed throughout the seasons. When he reached Chief Technology Officer status, his pay could've been upwards of $150,000.
Because PiedPiper is based on a "proprietary universal compression algorithm," it's worth quite a bit, even when the business pivoted to a new business model with new tech.
Some of the real-life companies HBO producers consulted with, Tsachy Weissman and Vinith Misra, and later Dmitri Pavlichin helped the discussions seen on Silicon Valley.
Weissman even developed the Weissman Score, a new compression metric, for the show but real-life researchers began using it. Talk about a Hollywood dream come true; this PiedPiper website is proof.
How does Richard's pay compare to the rest of the characters' salaries?
If we were to break down other salaries from the main cast of characters before season 6, Donald "Jared" Dunn (Zach Woods) would've made around $100,000 a year as head of business development.
His role is to grow the business through sales and opportunities and he was good at it. This is of course before he left Richard for Gwart.
Dinesh Chugtai (Kumail Nanjiani) is a senior programmer. He's an integral part of building the main tech. His role pays around $94,000 a year outside of the Bay area. Inside the real Silicon Valley could garner him even more.
Bertram Gilfoyle (Martin Starr) is the senior systems architect who's in charge of building and maintaining the servers and networking infrastructures. He brings home around $106,000 annually.
Monica Hall (Amanda Crew) was an associate partner with Raviga Capital before working for Richard. She likely made around $110,000 a year, plus performance bonuses.
However, some fans on Reddit say a successful venture capitalist (or associate) in Silicon Valley would likely make upwards of $300,000 to $400,000.
As far as former CEO of Hooli, Belson, made, the show used Salesforce CEO, Marc Benioff as inspiration. Benioff's base salary is $1,550,000 a year, plus $3.9 billion in stock and other investments.