Simon Cowell Reportedly Angered 'X Factor' Bosses for Smoking Before 'America's Got Talent'
Gabrielle Union complained about Simon Cowell smoking indoors while working on 'America's Got Talent.' Cowell made headlines for smoking while working on the 'X Factor.'
There are still reports coming out about Gabrielle Union's exit from America's Got Talent. Union recently said Simon Cowell's smoking affected her health.
This isn't the first time his smoking made headlines. Find out about a report that was published a few years ago from when he was on the X Factor.
Gabrielle Union complained about Simon Cowell smoking indoors
Union was replaced after judging just one season of America's Got Talent. Reports were later released claiming she had multiple complaints about the show's work environment. One of them was that Cowell smoked indoors.
Vulture reported that Union "regularly" complained about Cowell smoking indoors. This was a violation of California's law, but he reportedly still did it. Union has an allegory to smoke.
This reportedly led to them clashing. SAG-AFTRA is now investigating the claims of what led to Union's exit from the show.
She later said she became sick from the smoke
Union later did an interview with Variety to talk about her experience on America's Got Talent. She said she voiced her issue with Cowell's smoking on her first day.
The actor said this is big for someone "coming onto a set and you are literally met with the very definition of a toxic work environment, and it's being carried out by the most powerful person on the production."
Union claimed his smoking wasn't stopped and it affected her health. "I couldn't escape," she said. "I ended up staying sick for two months straight. It was a cold that lingered, and turned into bronchitis, because I couldn't shake it. It impacted my voice, which affects my ability to do my job."
Howie Mandel was reportedly rattled by her having a runny nose. Mandel has obsessive compulsive disorder and a fear of germs.
"It was challenging to tend to my illness without being made to feel like I'm responsible for my own sickness," she said. "It put me in a position from day one where I felt othered. I felt isolated. I felt singled out as being difficult, when I'm asking for basic laws to be followed. I want to come to work and be healthy and safe and listened to."
Cowell's spokesperson gave a response to this to Variety. "When he was directly informed of the smoking complaint during the first couple of days of the season, he immediately changed his behavior and the issue was never raised again," they claimed.
He reportedly angered 'X Factor' bosses for smoking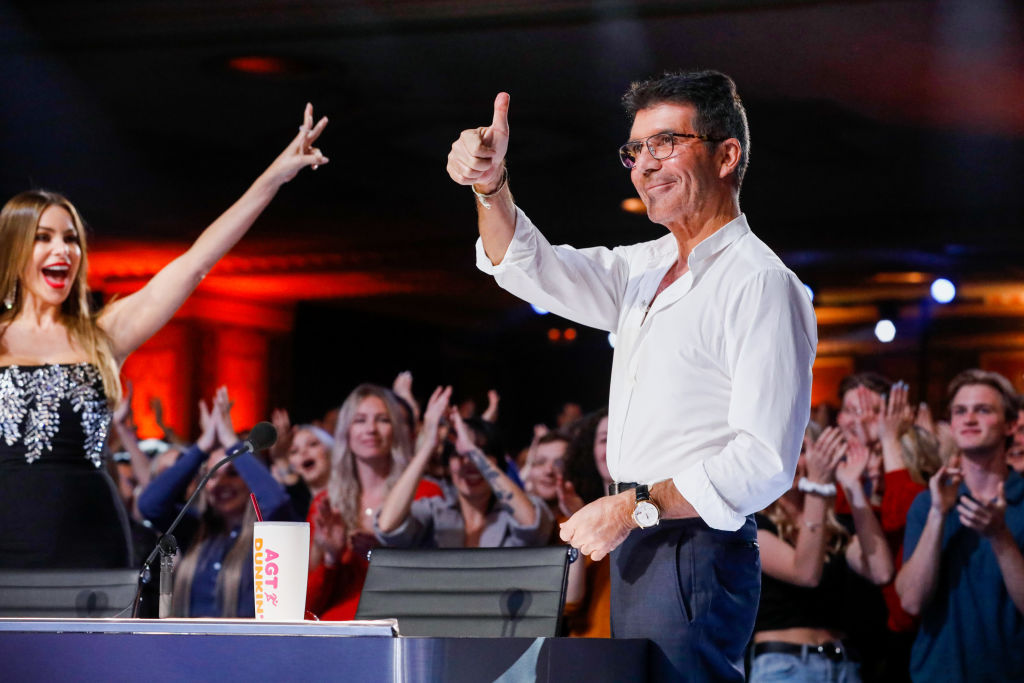 This isn't the first time Cowell's smoking habit has made headlines. There was previously a report that X Factor bosses weren't happy with the producer.
The Mirror claimed in 2015 Cowell would pay a £100 fine for each cigarette to continue smoking inside Fountain Studios in Wembley, North West London. This is where the show is filmed.
"Simon makes no secret of the fact that he enjoys a cigarette to help him relax and ­obviously being on the judging panel while also running the show is very stressful," a mysterious source said. "Rather than wait until after the show and go outside like everybody else, Simon uses the advert breaks – but because they're so short he never quite makes it outside."
The insider added, "People say smoking is a very expensive habit – but Simon has taken that to new heights. Over the course of a series we're talking about literally ­hundreds of pounds."
NBC has since ended its investigation around Union's exit. The network claimed reporting processes could be improved and concerns raised by Union had no bearing on her exit. SAG-AFTRA's investigation isn't finished yet.