Simon Cowell Predicted That Carrie Underwood Would Be the Most Successful 'American Idol' Winner
'American Idol' judge Simon Cowell once predicted that Carrie Underwood would not only win her season, but also become the most successful star of the show.
Carrie Underwood rose to fame after winning season 4 of American Idol, and one of the judges predicted her victory and long-term success. After one of Underwood's performances on the show, Simon Cowell predicted that not only would she win the entire season, but that she would go on to become the most successful star of the reality competition series. Here's what Cowell said about the singer and whether or not his prediction was accurate.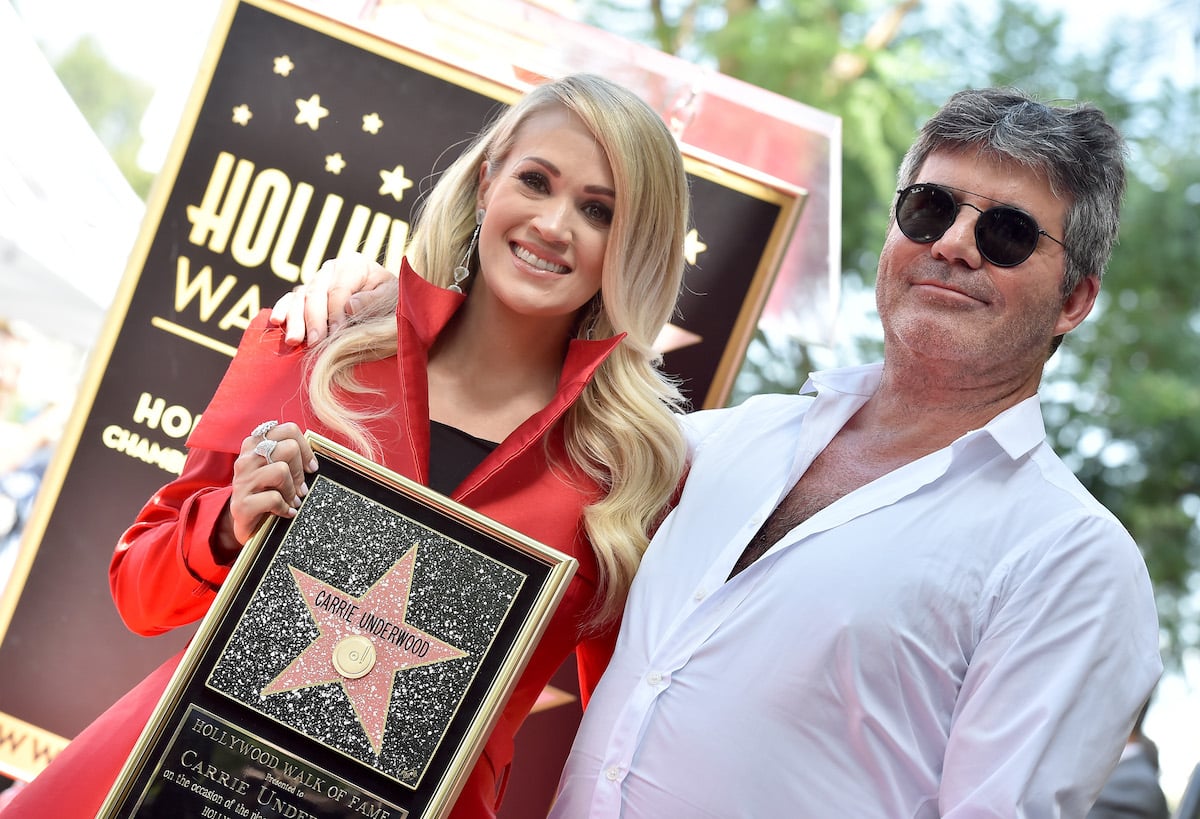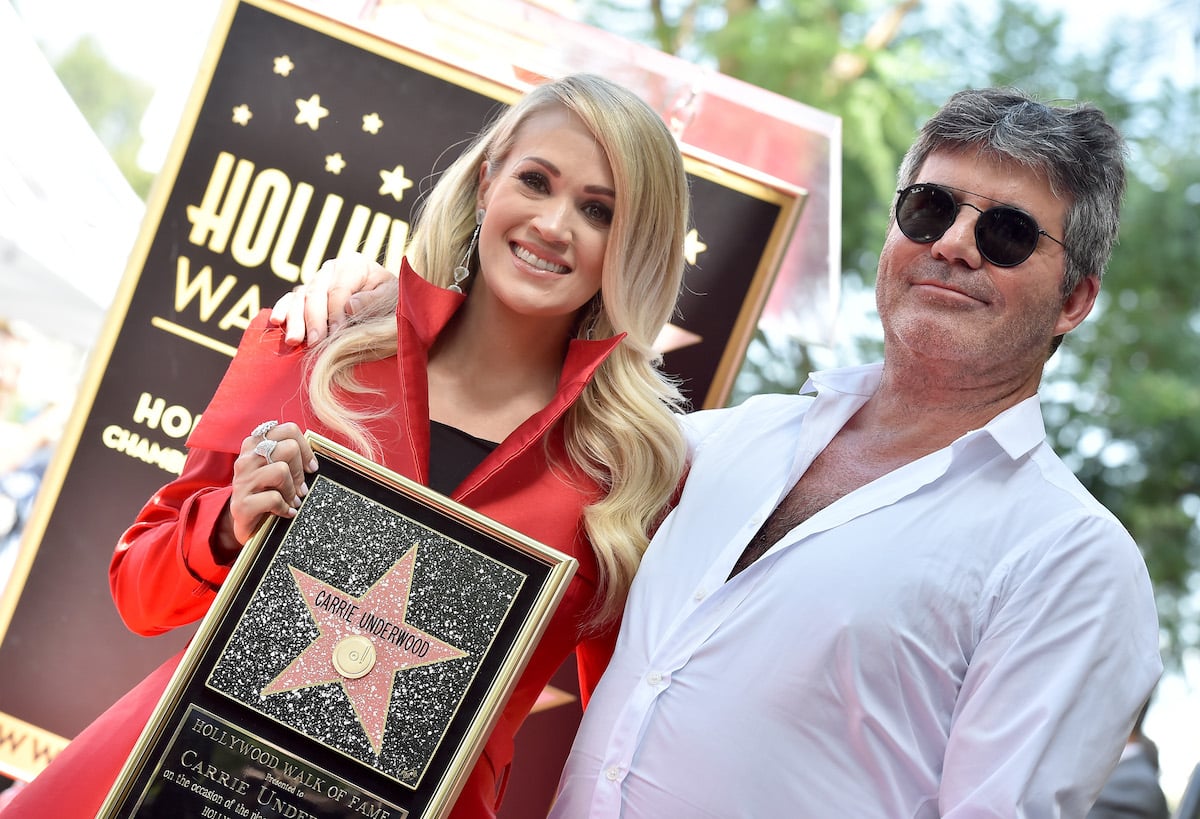 Simon Cowell predicted that Carrie Underwood would win 'American Idol' season 4 
Carrie Underwood was a 21-year-old college student when she auditioned for American Idol in 2004. She was from the small town of Checotah, Oklahoma, and the first time she ever flew on an airplane was for the singing competition show.
After impressing judges Randy Jackson, Paula Abdul, and Simon Cowell at her audition, Underwood went on to win season 4 of American Idol. One of the judges predicted the rising star would not only win the season, but would become more successful than the show's previous winners.
After Underwood sang "Alone" by Heart, Cowell said, "You're not just the girl to beat, you're the person to beat. I will make a prediction: Not only will you win this show, you will sell more records than any other previous Idol winner."
Simon Cowell shared the story of his prediction at the 'American Idol' winner's Hollywood Walk of Fame ceremony
Carrie Underwood received a star on the Hollywood Walk of Fame in 2018. At the ceremony, Simon Cowell gave a speech in which he reminded the crowd that he predicted the singer's success. 
"30 seconds ago, I was remembering that moment in 2004, St. Louis … we were having the worst American Idol season I have ever had in my life," Cowell said. "The whole show was in what I call gray and white. It was nothing. And then, this shy lady walks in and sings, 'I Can't Make You Love Me,' and the show turned into full color at that point."
Later in his speech, he added, "I think it was after you sang 'Alone' that I made a prediction that you would become the best-selling Idol winner, which you are."
Carrie Underwood's net worth: $140 million
Not only was Simon Cowell's prediction about Carrie Underwood winning her season of American Idol correct, but he was also right about her becoming the most successful star of the long-running show. 
According to Celebrity Net Worth, Underwood has an approximate net worth of $140 million. After winning American Idol season 4, she set and broke multiple records in the music industry. Her first album, Some Hearts, was an instant success with the hit singles Jesus, Take the Wheel" and "Before He Cheats." The 2005 record won three Grammy Awards and is the best-selling solo female debut album in country music history. Underwood continued to produce several more successful albums, including Play On in 2009, Storyteller in 2015, and Cry Pretty in 2018. 
To compare Underwood's net worth to her predecessors', season 1 winner Kelly Clarkson has an estimated net worth of $45 million, season 2 winner Ruben Studdard has a net worth of $3 million, and season 3 winner Fantasia Barrino is worth $1 million. Underwood's wealth far surpasses later winners like Scotty McCreery and Jordin Sparks. She remains to this day the wealthiest winner of the show.