Why Simon Cowell Once Said 'American Idol' Would 'Kill' Alicia Keys' Career
Many American Idol contestants would try to impress Simon Cowell and the other judges with renditions of popular songs. One of Alicia Keys' own successful hits would often be referenced a lot during the reality show's early years as well. But Cowell once quipped the show's contestants did Keys no favors by singing her critically acclaimed record.
Michael Jackson once inspired Alicia Keys' hit song 'Fallin'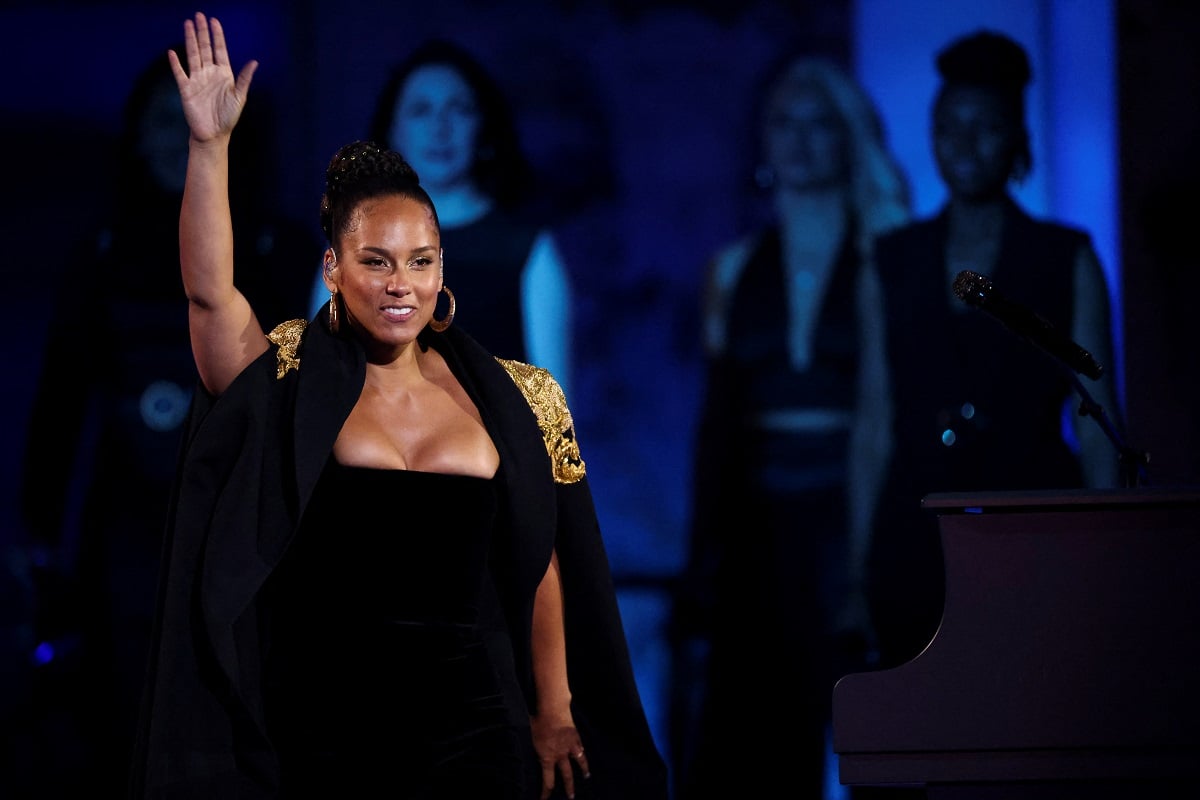 Alicia Keys' "Fallin'" remains one of the singer's most commercially and critically successful tracks. So much so that the track topped the Hot 100 chart in 2001 according to Billboard. The success of the song was especially important to Keys, who was told by many it wouldn't be a hit.
"It really signified that you can be who you are, that I can be who I am," Keys said. "I don't have to follow anybody else to get where I hope to go and to be able to be recognized and to be able to be appreciated and loved, and for people to love what you do. You can just be you."
The inspiration for the song originally came from a combination of being in a committed relationship and Grammy-winner Michael Jackson.
"It started in 1998, when I was at Columbia Records. I wanted to write one of those incredible songs Michael Jackson sang back in the day: You could feel his passion as if he were 50 rather than 9," she once told Oprah. "I messed with some ideas, then threw them to the side. Later, as I began experiencing a lot of things for the first time—I was in my first serious relationship—I continued writing what became 'Fallin.'"
Simon Cowell once felt 'American Idol' would kill Alicia Keys' career because of 'Fallin'
Keys' "Fallin'" ended up being a very popular song to sing among American Idol contestants. So much so that former host Simon Cowell had grown tired of how much Keys' mega-hit was reenacted by contestants. For Cowell, it soon became a clear indicator of how bad an audition was going to go.
"When somebody walks into the audition room you can just tell before it even starts that it's gonna be a monstrous audition and you've gotta sit through this song. I ask the question, 'What are you gonna sing?' 'Fallin" by Alicia Keys, that's the song," Cowell once said according to Contact Music.
Eventually, Cowell had gotten so sick of hearing the hit record that he quipped Keys' career would be damaged because of it.
"It's like a dark cloud going over the sun when I hear it mentioned because it's such an earnest song and it just goes on and on and on. I think our show is gonna kill her career. I can't hear it anymore," he added.
How Alicia Keys' reacted to 'Fallin' being banned on 'American Idol'
Cowell eventually got his way, and "Fallin'" was soon no longer allowed to be performed by American Idol hopefuls. But it wasn't just Cowell's hit reality show that did away with the song. Reality shows around the globe shared Cowell's sentiments.
"It was banned on Pop Idol shows all over the world. I've heard that the producers said, 'You're ruining the song.' I couldn't believe it," she said.
At the same time, the Grammy-winner couldn't help but be flattered by the number of fans that wanted to pay her homage. It reminded her of her own aspirations when she started out.
"It feels great that people want to perform it. When I was younger, there were songs I'd always sing, like 'You Bring Me Joy,' by Anita Baker, 'Memories,' from the show Cats, 'The Greatest Love of All,' by Whitney Houston," she asserted.
RELATED: Alicia Keys Wants to Do Another 'Verzuz' Battle — With Beyoncé or Rihanna