Simone Ashley of 'Bridgerton' Shares Her Favorite Filming Locations From Season 2
Beautiful countryside views serve as the backdrop for Netflix's Bridgerton. Simone Ashley recently shared her favorite filming locations from Season 2.
Simone Ashley plays Kathani "Kate" Sharma on Bridgerton, which has two seasons available on Netflix. In the historical romance, she's determined to find a match for her sister Edwina (Charithra Chandran) to secure her family's future. This is where the eldest Bridgerton, Anthony (Jonathan Bailey) comes in.
Beautiful countryside views serve as the backdrop for Season 2. Although much of Bridgerton was filmed on a stage, the cast needed to travel for certain shots. Fortunately for us, Ashley shared her favorite filming locations from Season 2.
Simone Ashley's favorite 'Bridgerton' filming locations
In a recent interview with Condé Nast Traveler, Ashley revealed her favorite filming locations from her time on Bridgerton. They include Hampton Court, Windsor Park, and Bath — all areas of the UK.
Though the 27-year-old did not express why she likes Hampton Court, the beauty of it is obvious. The Hampton Court Palace is a Baroque-style castle. It was built in 1514 for Cardinal Thomas Wolsey, the chief minister of King Henry VIII.
Windsor Park is also high on her list because of the gorgeous treescapes. Ashley and the rest of the Bridgerton cast rode horses in the forest and in the fields. In this scene, Kate rides her horse quickly across a field and into a forest. Anthony gives chase, fearing she has lost control of her horse.
Bath, according to Ashley, was "stunning." She continues to say, "Anywhere you looked in the distance, it would be green trees." Her personal hope is to return to Bath in Season 3, of which this Indian beauty will be a part of.
For as much as she enjoyed visiting these places, she believes everyone should see Wales, where she filmed another Netflix series, Sex Education. She likes the winding roads, hills, and forests. "It's so untouched and it's so green and nourished, and rich and beautiful."
Ashley continues by saying, though she is normally a sun baby, in Wales, "the cold and rain — it's a part of the experience, then you run away to a little pub and cozy up by the fire and eat good food. Wales has a place in my heart."
Other travel experiences Simone Ashley won't soon forget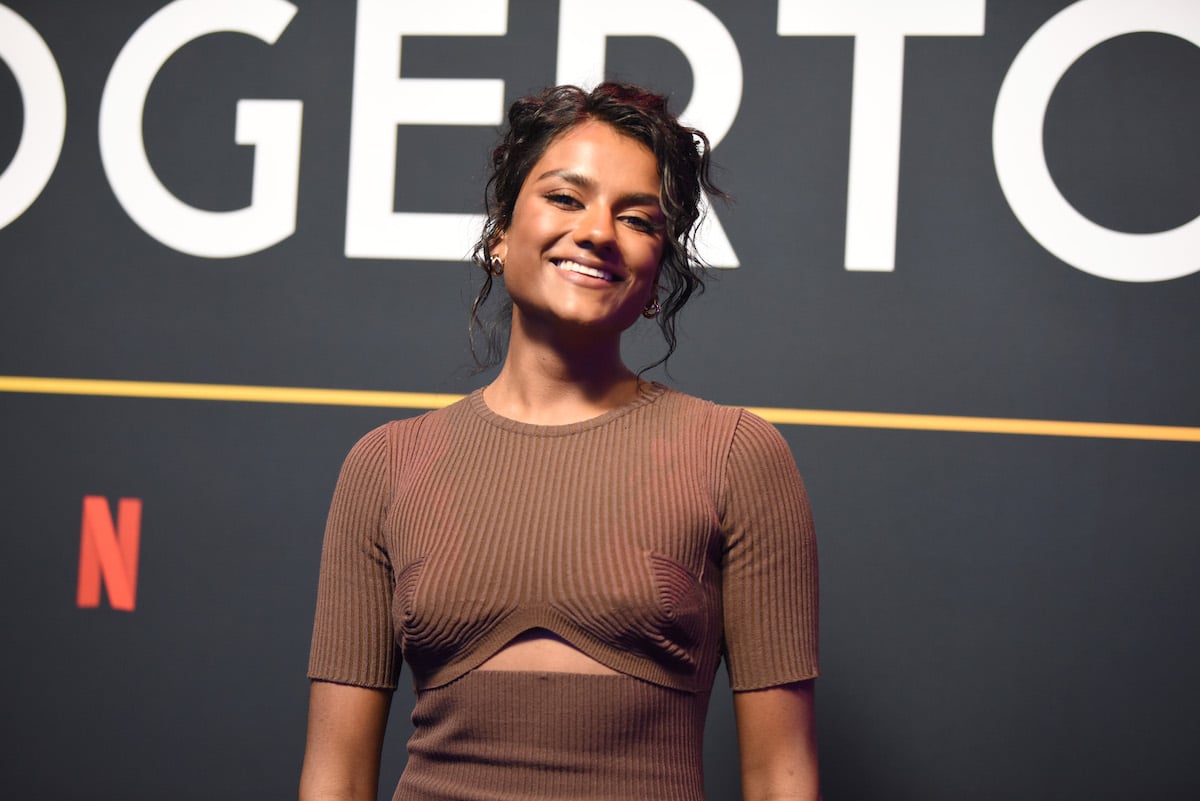 It's a part of the job to travel when filming on location. Therefore, it should surprise no one to know Ashley has experienced a lot of great places during her trips.
In Athens, the Camberley, United Kingdom native loved the sushi because the "Fish is so fresh from the Mediterranean." Ashley enjoyed the culture, exploring the ruins and buildings. Although she wasn't there for long, she says she was glad her friend urged her to keep going.
Italy is a place she traveled for pleasure rather than work. Ashley loved her food and wine trip, where she enjoyed eating tortellini all day, every day, even having it for dessert at one restaurant that insisted, "You should leave the dinner table with cheese in your mouth, with the taste of cheese in your mouth."
Does Ashley have a favorite hotel to stay at?
Ashley seems to have an opinion on most of the places she visits. Therefore, when discussing hotels, she also has a lot to say. The coolest accommodations she's stayed at was the Four Seasons Athens because of how well she slept while there and the beautiful views and nearby beach.
Despite how much she loved her time at the Four Seasons Athens, she does not say whether it offered her most-favorite amenities. When asked which hotel perks she cares about, Ashley said her preference is a good sauna where she can sit for "two hours and sweat out the week of work."
She also likes the idea of having a satisfactory room-service menu available, as well as good food to eat, clean sheets to rest on, and a nice robe to cuddle up in. Beyond these basics, a good view and a good spa, and she is happy!
Perhaps Ashley will get the chance to visit one of these places in the future of Bridgerton.