Simone Ashley Compares 'Sex Education' and 'Bridgerton' Sex Scenes
Simone Ashley has intimate scenes in both 'Bridgerton' and 'Sex Education,' but the sex scenes in these two shows are very different.
Bridgerton star Simone Ashley is no stranger to intimate scenes. The 27-year-old actor has had a role in the British comedy-drama series Sex Education for three seasons. Of course, Ashley's Sex Education character is very different than Kate Sharma. The actor discussed the differences in the sex scenes for each show.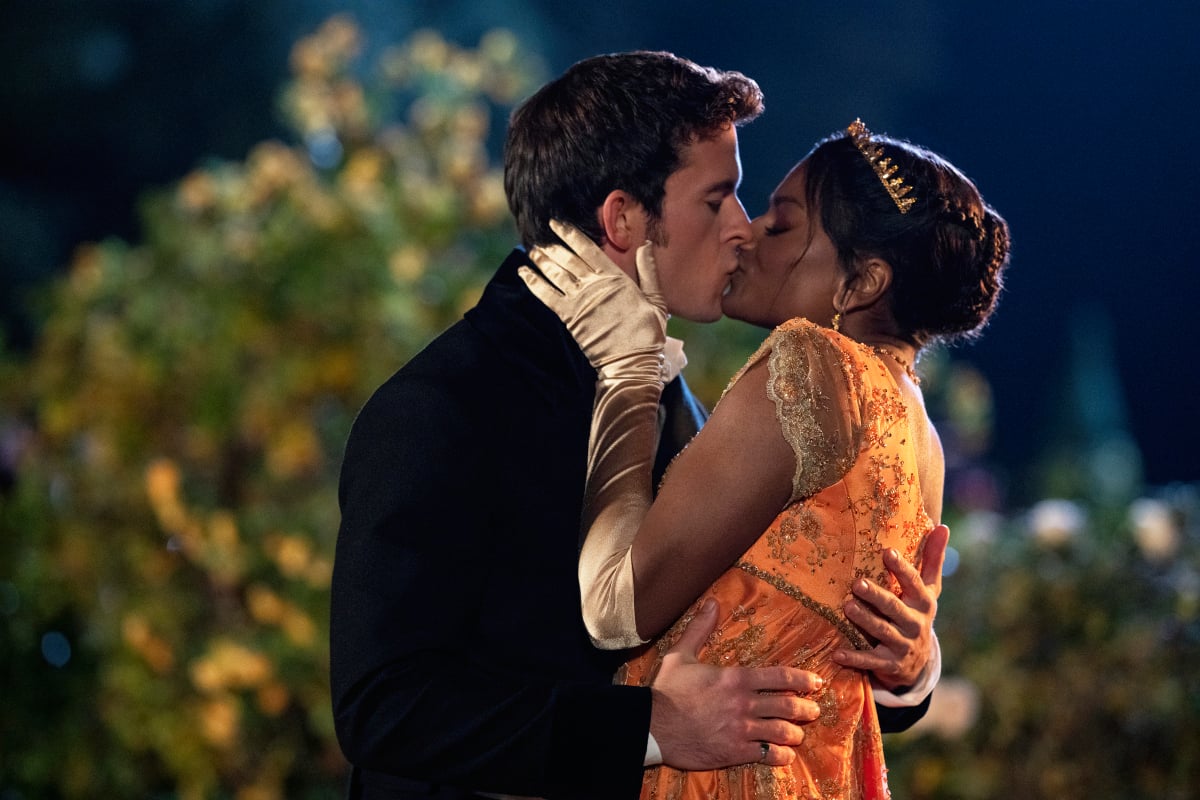 Simone Ashley plays Olivia Hanan in 'Sex Education'
Before Simon Ashley joined the cast of Bridgerton she portrayed Olivia Hanan in the Netflix series Sex Education. Olivia is a member of a popular clique at Moordale Secondary School called The Untouchables. She can be vain and cruel like the other members of her clique, but Olivia also shows moments of kindness throughout the series.
In season 2, Olivia has some intimate (and awkward) moments with her boyfriend Malek Amir. This leads her to seek advice from Otis when she believes she makes an ugly face during sex.
Simone Ashley discusses the differences in sex scenes from 'Bridgerton' and 'Sex Education'
Both Bridgerton and Sex Education feature intimate scenes for Simone Ashley. Of course, the two shows depict sex in entirely different ways. Ashley's Sex Education character is a teenager, and there's plenty of realism and awkwardness in the show's depiction of sex.
"Bridgerton is hot and sexy and steamy. On Sex Education, that wasn't really our objective," Ashley told Glamour. "We wanted to show 16-year-olds or adults in the show having real sex and facing real-life problems and whatever might happen. Bridgerton is more romantic than that."
Simone Ashley worked with intimacy coordinator Lizzy Talbot for her work on Bridgerton. "I learned some stuff from her," the actor joked to Glamour. Of course, the intimacy coordinator also made sure every involved in the show's steamier scenes felt safe and comfortable. Ashley and her Bridgerton co-star Jonathan Bailey even helped choreograph their own intimacy scenes.
Bridgerton Season 2 Episode 7 required Simone Ashley and Jonathan Bailey to remove their intricate costumes while keeping the mood intimate. "Jonny and Simone both had really wonderful suggestions on how to get out of their own costumes, because obviously, they get in and out of them all day, every day," Talbot told Insider.
"It was really cool to see them suggest how gloves come off, how they wanted to very intentionally pull down stockings, and remove shoes and take off shirts." Talbot added that Simone was "so confident, cool, calm, collected" while working.
'Sex Education' has been renewed for season 4
Sex Education was officially renewed for season 4 in September 2021. Collider estimates that the new season could be released as early as fall 2022. The official cast list for season 4 has not yet been confirmed, and it's possible that Simone Ashley might not return. The actor told Glamour, "I think my time on [the show] has come to an end. It's very sad because I love them all so much." Luckily, Ashley will be returning for Bridgerton Season 3.
All episodes of Bridgerton are currently streaming on Netflix.