Simone Mashile From 'Below Deck' Isn't the First Stew to Be Sexually Harassed on the Show
Viewers watched as Simone Mashile from Below Deck was being heavily pursued by a primary charter guest. The guest made overt sexual and unwanted remarks about and toward Mashile throughout the charter.
She continued to work but it was clear she was feeling extremely uncomfortable. The entire crew saw the guest's behavior, which included chief stew Kate Chastain. Chastain made the call to move Mashile to an area of the boat where she wouldn't have contact with the guest.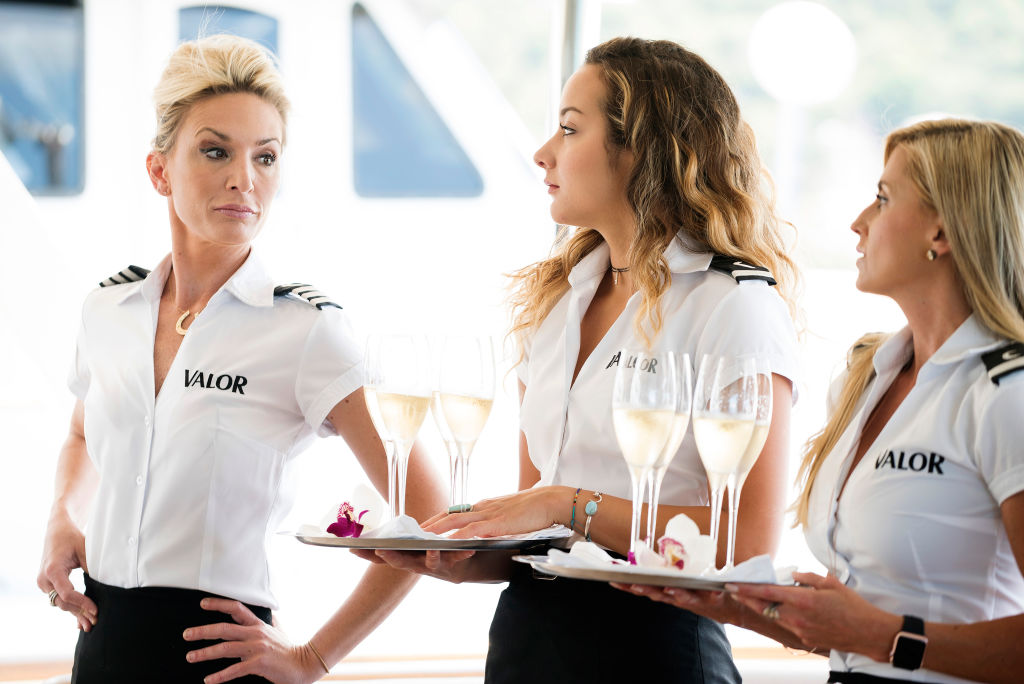 Chastain could tell he was being inappropriate and said as Mashile's boss she needed to make a change. Captain Lee Rosbach tweeted, "Good call getting Simone away from the primary @Kate_Chastain." While some guests may get a little flirty with the crew, some have taken their behavior to an extreme. Has a guest ever crossed the line with a Below Deck stew in the past?
Mashile ended up playing defense on Twitter
After an episode aired, Mashile noticed that some people on Twitter were suggesting she should have removed the garter from her leg if she didn't want the unwanted attention. Rosbach tweeted, "Simone, I would lose the garter around the primary, just saying. That to him is a green light. He's still in his sophmore year."
Another person commented that women shouldn't think they could just "wear anything" and then get offended "if a man pays attention" to them. Mashile was horrified. "Why the hell did I just wake up to people telling me to make it easier for sexual harassers, not to sexually harrass women? Where do I even begin with this! – definitely NOT okay," she wrote.
She then responded to Rosbach's comment about how she should have removed the garter. "No no. The greenlight here is the normalization of victim blaming when it comes to sexual harassment. Instead of calling the perpetrators out on their bad behaviour. All this says is men dont need to behave better,women need to make it easier for them to behave…."
A guest took comments too far in season 5
Third stew Jen Howell from Below Deck season 5 experienced sexual harassment. The guests made remarks about Howell's appearance and a couple even barricaded Howell in a room too. The woman in the room told Howell, "You're not allowed to leave."
When Howell told Chastain, she was told she was giving off mixed signals to the guests. "Listen, Jen, I think you might be giving them mixed signals and you don't realize it," Chastain said during the episode. Cosmopolitan did a deep dive into superyacht crew and sexual harassment.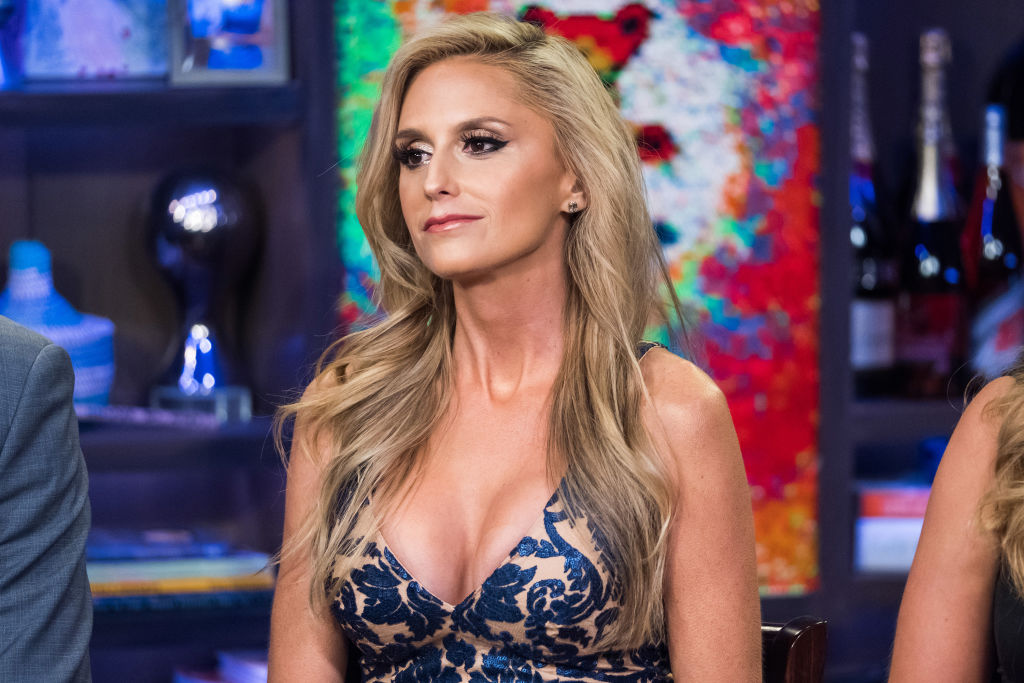 During the episode, Chastain chalked the situation up to the guests being overserved. However, she seems to have changed her strategy as this season Chastain knows the guest was drunk but took steps to protect her stew.
In addition to Howell, some of the men on the show were also in uncomfortable situations with guests. A few female charter guests got handsy with Rosbach while he was in the wheelhouse. And chef Adrian Martin seemed uncomfortable with the extra attention he received from guest Helen Hoey.
Sexual harassment is common (and may go unreported)
Not only is the crew at risk of being sexually harassed, but it may also go unreported. Or if the crew member reports the incident, it may be brushed off. Superyacht News recalled an incident with a crew member named Amy who experienced harassment from another crew member.
"When I reported it to the captain, he told me that the guy (who was a chef) was very good and well-liked by the guests, so they couldn't really do anything, and I shouldn't encourage him," she shared. "It was my first yacht and quite a shock. I left of course."
Some crew members may anticipate that reporting the incident won't go anywhere so they don't say anything. "There is a huge issue of hierarchy. Captains or owners would rather get rid of a junior crewmember than someone more senior, if there was ever an issue," former stew "Kim" told Superyacht News. "When it comes to sexual assaults or uncomfortable situations, it's more the guests that crew need to be worried about, or the owners. They feel like they can do whatever they want."
Unfortunately, sometimes harassment can lead to assault.  The Sun-Sentinel reported that a deckhand raped a stew on a yacht docked in Ft. Lauderdale, Florida. Although the deckhand served prison time, the stew was completely traumatized and slept with the "lights on and a machete and baseball bat at her side," according to her attorney.