From 'The Simpsons' to 'Sonny With a Chance' — Here Are Shows on Disney+ Bringing Families Closer During Social Distancing
Social distancing is bringing some families closer, especially with so many television shows and movies to stream on Disney+. Which Disney shows are available for binge-watching on this subscription service? From Disney Channel originals to The Simpsons to the Star Wars series, The Mandalorian, here are a few fan-favorites.
The first season of the Disney+ original series, 'The Mandalorian'
It may be a little while before Disney premieres Star Wars: The Rise of Skywalker on this streaming platform. Don't worry, though, there's plenty of content on Disney+ that takes place in a galaxy far, far away.
A favorite of Star Wars fans is the first-ever live-action series, only available on Disney's subscription service, titled The Mandalorian. This series takes place before the rise of the First Order but after the fall of the Empire.
As a member of the Mandalorians, the protagonist is a bounty hunter who can never show his face to another person. (There's also Baby Yoda, so that's a huge selling point.) The first season of this series is available for binge-watching, and season 2 is expected to premiere sometime during Fall 2020.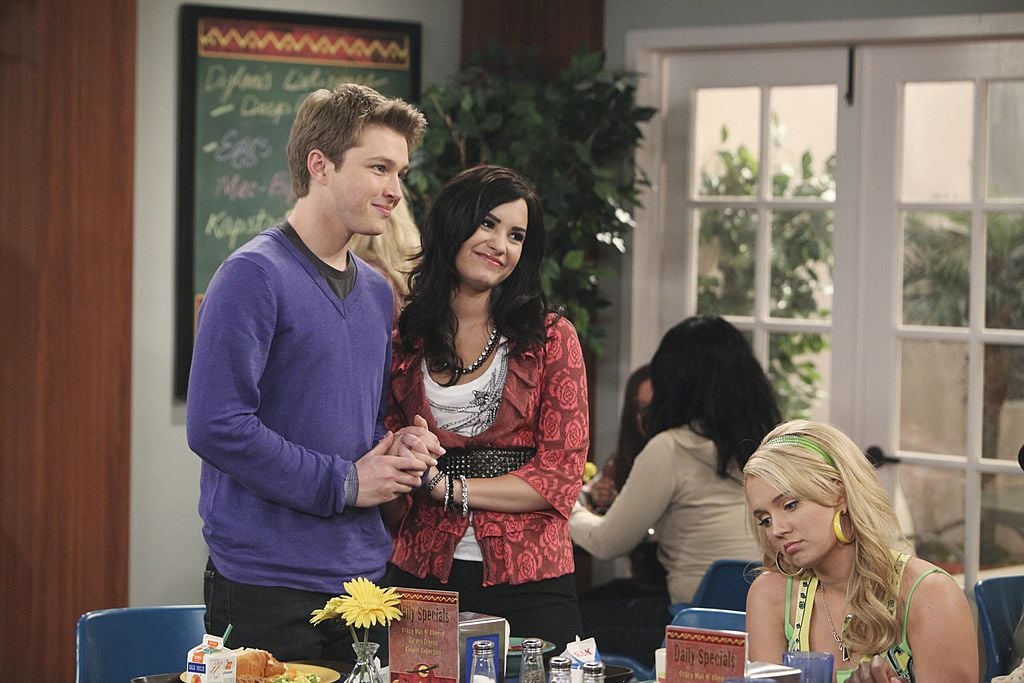 Disney recently added 'Sonny With a Chance' to their Disney+ library
So far, so great for subscribers of Disney+. In fact, this streaming platform adds new movies and television shows to its library on a monthly basis. During April 2020, Disney+ added three seasons of the Disney Channel original series, Sonny With a Chance, starring Demi Lovato.
This series is about a young comedian and actress named Sonny Munroe, who joins the cast of a comedy show called So Random. From there, she deals with the trials and tribulations of young adulthood, all while keeping a smile on her face.
Episodes of the spinoff comedy series, So Random, are also included as the third season of Sonny With a Chance. This "show within a show" is full of laughs, skits, sketches, and even a few musical guests that'll have you feeling nostalgic.
Multiple seasons of 'Hannah Montana' and 'The Simpsons' are available for streaming on Disney+
Life isn't easy for the Stewarts — that could be because there's an international pop star in the family. That's right, Miley Ray Stewart is actually Hannah Montana on this television series and keeping her secret sometimes puts her in some sticky situations.
This Disney Channel original series Miley Cyrus as the title character and although it premiered on the television network in 2006, it is now available for binge-watching on Disney's streaming service. Seasons 1 through 4 are listed on Disney+, in addition to The Hannah Montana Movie.
Other Disney Channel series' available include That's So Raven, The Suite Life of Zack and Cody, and Phineas and Ferb. Seasons of the 21st Century Fox original, The Simpsons, are on this subscription service. Additionally, some television shows exclusive to Disney+ include Diary of a Future President, High School Musical: The Musical: The Series, and Be Our Chef.
To learn more about Disney+ and to subscribe, visit their website.