How Old Is Simu Liu (Shang-Chi) and What Was He Famous for Before Joining the MCU?
'Shang-Chi and the Legend of the Ten Rings' star Simu Liu gave fans a surprise on his birthday. How old did he turn, and what roles is he famous for?
Actor Simu Liu is poised to explode with the upcoming Marvel Cinematic Universe film Shang-Chi and the Legend of the Ten Rings. Though this isn't his first role in Hollywood, he's a relative newbie as far as Marvel stars are concerned. How old is Simu Liu, and what is he known for?
Simu Liu stars in 'Shang-Chi and the Legend of the Ten Rings'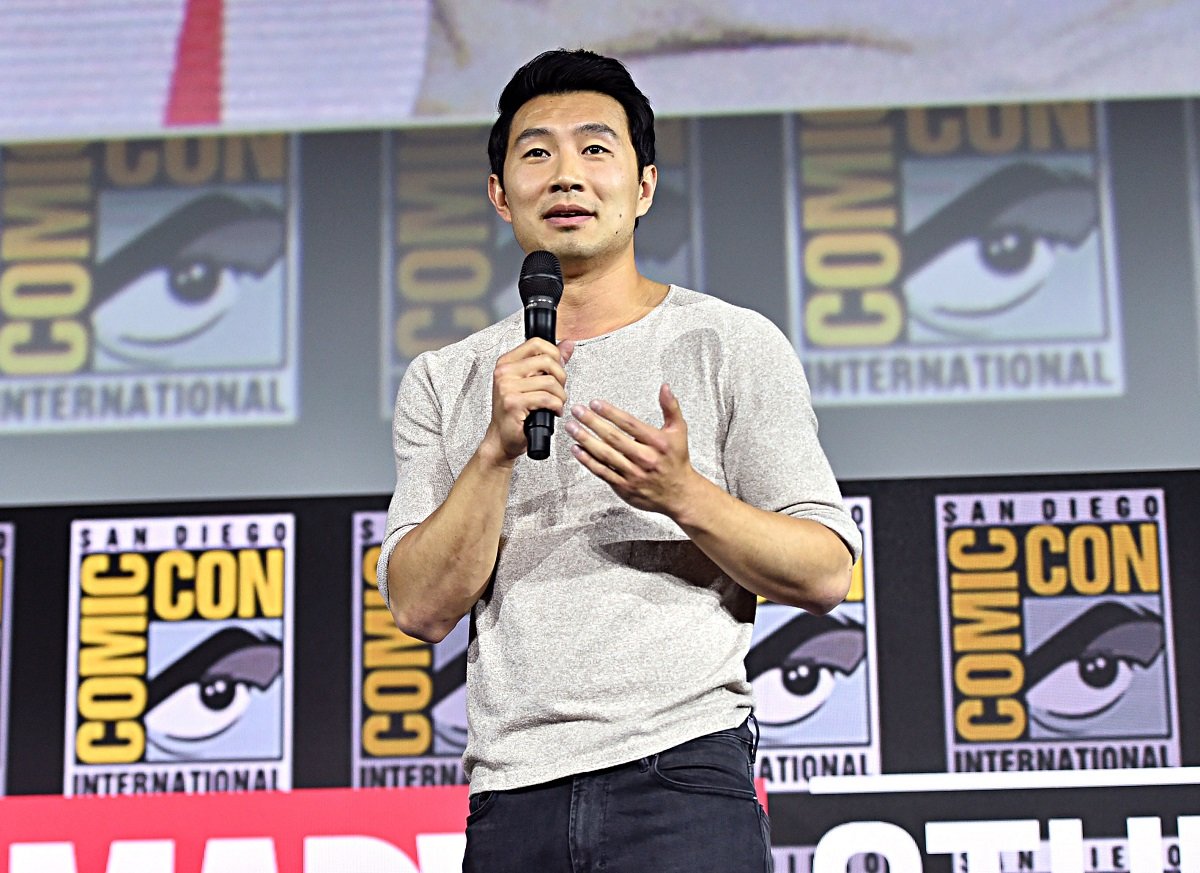 Following Marvel's final Phase 3 film Spider-Man: Far From Home, Kevin Feige announced the next round of stories headed to the big (and small) screen. In addition to sequels like Doctor Strange in the Multiverse of Madness, he revealed new origin stories, like Shang-Chi and the Legend of the Ten Rings.
At the July 2019 San Diego Comic-Con presentation, Feige shared three top-billed cast members, including the titular character himself. Liu portrays Shang-Chi, aka the Master of Kung Fu, who has spent his life training to be an assassin. He's set to follow in his father's footsteps as the leader of the Ten Rings.
He shared a photo on his birthday in April 2021
The film was initially scheduled for a February 12, 2021 release. However, the coronavirus (COVID-19) pandemic delayed production. This, along with the studio's desire to release each MCU entry in a specific order and spread them out accordingly, led to it being pushed back multiple times.
Finally, Marvel officially announced Shang-Chi and the Legend of the Ten Rings' final release date of September 3, 2021. On April 19, 2021, Liu celebrated his 31st birthday. "Whoever said that you could only RECEIVE presents on your birthday? Today, I'm giving you your VERY FIRST LOOK at the teaser poster," he wrote on Twitter.
'Shang-Chi' is Liu's first significant movie role
In addition to his birthday surprise for fans, Liu got his own present from Marvel: The first teaser trailer. "THIS IS THE BEST BIRTHDAY EVER!" he wrote, retweeting the video. In it, Liu shows off his martial arts skills, giving audiences a taste of the flick before the first full trailer.
Shang-Chi and the Legend of the Ten Rings marks Liu's first leading role in a blockbuster film. His only two previous big-screen credits are the 2013 sci-fi action film Pacific Rim, in which he was an extra, and the indie drama Women Is Losers, which debuted as SXSW in March 2021.
He's best known for 'Kim's Convenience'
Liu spent the last several years on TV. The Canadian actor starred in Blood and Water, a crime drama series, and made appearances on shows like Orphan Black, Taken, and Fresh Off the Boat. However, many know him best for his starring role in the beloved sitcom Kim's Convenience.
Liu portrayed Jung, the formerly rebellious son of the owners of the titular store. Despite its devoted fan base and a pickup order of more episodes in 2020, the series was canceled after five seasons on CBC. Still, Liu is grateful. "I would never in a million years have expected my life to have unfolded the way that it did," he said of his career.