Singer James Arthur Got a Giant Chest Tattoo After Admitting Regretting Former Ink
When James Arthur won the U.K. singing competition The X Factor, it seemed his music career was certain. But then he hit a rough patch, and his future looked less promising. In yet another turn of fate, he made a comeback, and now he's riding high again among music celebrities. 
It doesn't appear Arthur's uncertainty is limited to his career, though. Recently, he admitted to regretting all the tattoos he's gotten. But then he followed that comment with an unusual choice 
James Arthur's unusual road to success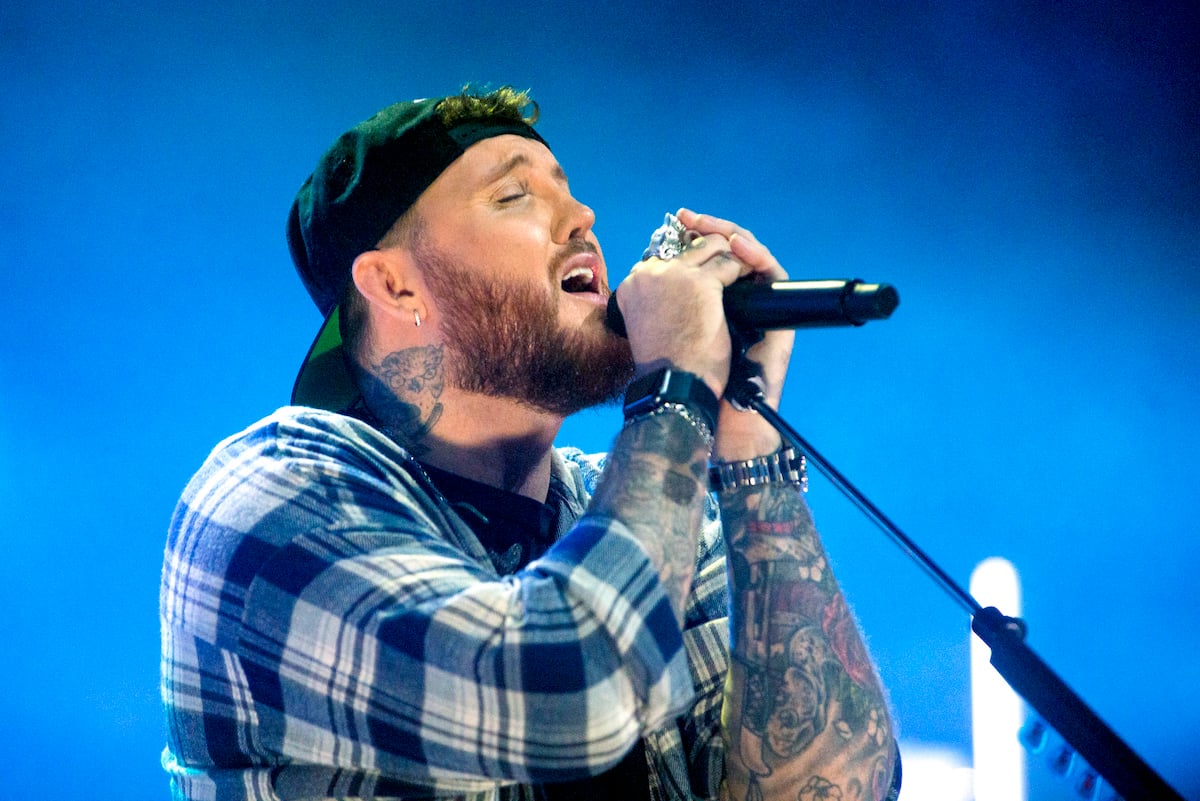 James Arthur was born in England in 1988, and he turned to music for comfort from a young age, the BBC reported. As a struggling teen, he experienced so much conflict with his family that he opted to go into foster care. There, he explored music and taught himself to play the guitar. 
His big breakthrough in music came in 2012 when he landed a spot on the singing competition TV show The X Factor. He won the top prize and immediately dove into performing. However, he didn't seem to handle the pressures of fame well, and his behavior became erratic and angry. After he used a homophobic slur in one of his songs, his record company canceled his contract. 
The singer struggled with suicidal thoughts and panic attacks after his music career fell apart. But after some time, Arthur turned his life around. He quit drugs, a choice he credits with decreasing his anxiety. Then, in 2016, he released the hit song "Say You Won't Let Go." It restarted his career. 
James Arthur's many tattoos
One of the ways Arthur expresses himself is with an impressive collection of tattoos. According to Body Art Guru, the musician has been inked at least 25 times. Some of the tattoos he's gotten include an owl and rose on his neck, a rose on his shoulder, a teardrop under his eye, a flying bird on his wrist, and his initials behind his left ear. 
Despite his enthusiasm for new tattoos, Arthur has some advice for young people who might follow his example. 
"I'd say to all kids, don't have a tattoo until you're 21."
But it turns out his regrets run even deeper. 
Regrets and reversals
In a June 2018 red-carpet interview with BANG Showbiz, Arthur said he regretted all of his tattoos. He told The Sun he's interested in becoming an actor, and he worried that his extensive ink would prevent him from being considered for some roles. To fix this, he set about having them removed with lasers. He had the owl on his neck, the teardrop on his face, and a crown on his hand erased. He admitted the process was expensive and time-consuming but said, "It will be worth it."
Considering the investment he's made in erasing his ink, observers were surprised to learn he got yet another tattoo only a year later. He had an image of a tiger inked onto his chest, just under an existing tattoo that reads, "The world's a stage." The new tattoo stretches across his whole chest. 
It's unclear if Arthur changed his mind about tattoos being problematic for his acting career. Either way, in early March, he told The Sun he landed his first acting role after studying during the lockdown. He revealed, "I've done a few lessons and shot a few casting videos, and I'm choosing between a couple of agents at the moment." He said his roles involve "film and TV … there are two things going on."