Singer Meghan Trainor Calls This Morning Show Star an 'Angel' After Experiencing an On-Air Panic Attack
Grammy-winning artist Meghan Trainor has a packed schedule between her Peacock show Top Chef Family Style and her upcoming judge's seat on E!'s Clash of the Cover Bands. Between her music, TV career, and tending to 7-month-old son Riley with husband Daryl Sabara, the singer has plenty to keep her busy.
Trainor recently shared some details on her mental health, describing her first panic attack that happened when she appeared on CBS This Morning.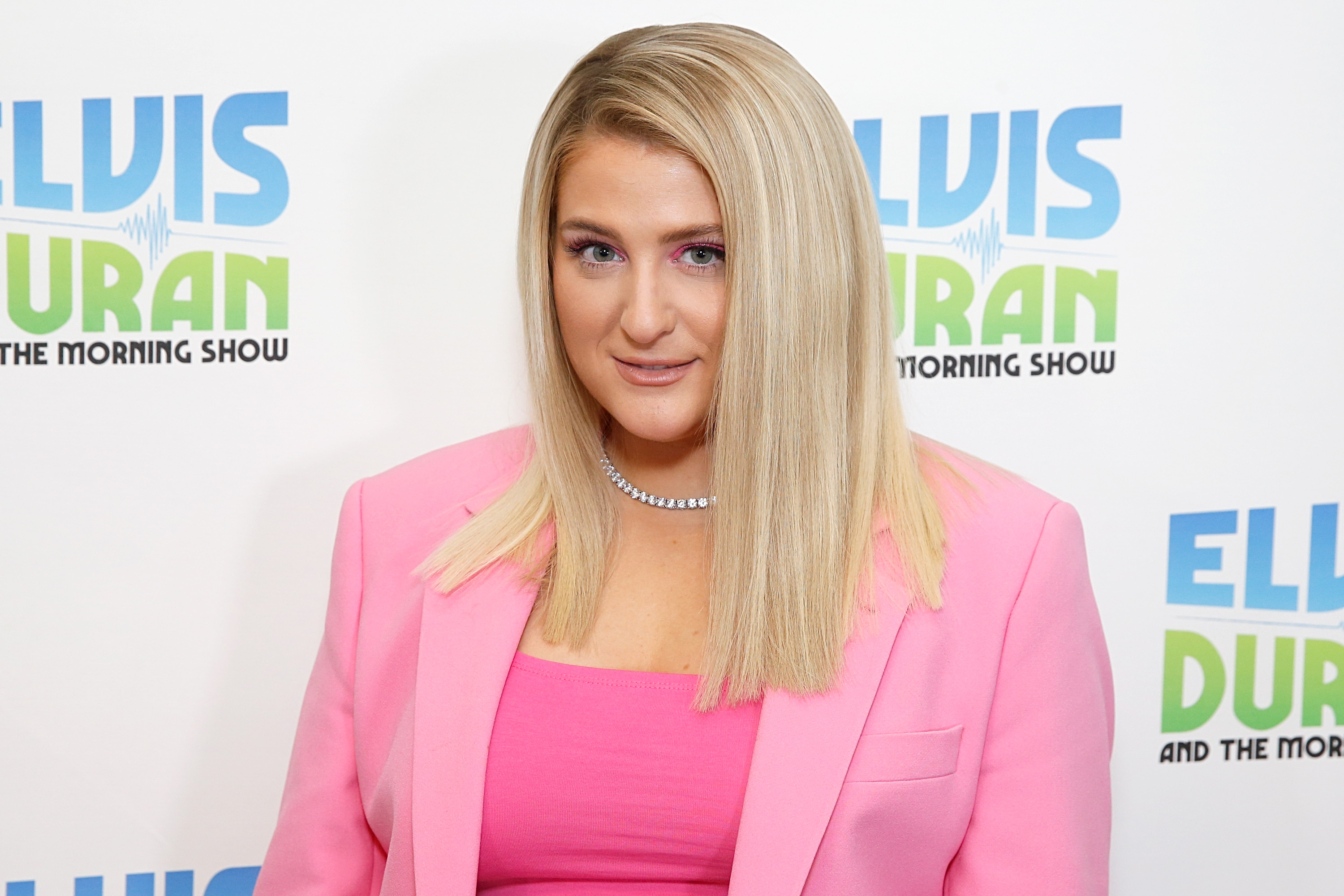 Meghan Trainor praised Gayle King for her support
The "No Excuses" singer stopped by CBS This Morning in December 2016 to announce the 2017 Grammy nominations. Journalist Gayle King has been an anchor on the morning news show since its debut in 2012 and was alongside Trainor when she revealed the nominees. The singer had been discussing her hectic schedule with her assistant before going on the air, which triggered a panic attack.
"I was announcing the nominees, and I was vibrating," Trainor explained, according to People. "I felt like I was going to pass out on live television. I was like, 'What's happening? I must be dying.' As soon as they said 'Cut,' I went offstage and was [gasping for air] in front of everyone."
King turned out to be a source of support for Trainor, who regularly touched base with her following the show.
"Gayle was my email buddy after that and always checked in on me," Trainor revealed. "I was so embarrassed and apologized, but she made everything so much better for me. She's an angel on this earth."
'I was in a dark place', Meghan Trainor said
The "All About That Base" singer faced another challenge several months later when she had to have her second surgery for vocal cord hemorrhaging. Though she was in a new romance with Sabara at the time, Trainor entered into a downward spiral.
"I was in a dark place," Trainor recalled. "I had everything I wanted. I had the love of my life, but mentally and physically I felt ill."
Trainor's anxiety triggered physical symptoms which often had her convinced she had a serious health issue, to the point of going to the emergency room. She was finally diagnosed with panic disorder and learned how anxiety and depression were impacting all areas of her life.
"Some nights I remember I ate a bunch of food, then I got scared, and I was like, 'I need to go to the emergency room because I'm allergic to what I just ate,'" she described. "The doctor came in, looked really sad, and was like, 'Have you ever heard of a panic attack?' I was like, 'No, no, no, I'm having an allergic reaction. If you just look in the back of my throat, it's closing.' That was my first lesson on what a panic attack can do to you."
Meghan Trainor now feels 'better than ever'
Trainor credits the combination of therapy and medication for helping her navigate the anxiety she was experiencing.
"With the panic [attacks], you literally feel like you're vibrating nonstop," she said. "But everything just got quiet, and I was back to my normal self… I'm not ashamed to say I'm on antidepressants. That medicine saved me, saved my life, saved my career. I'm back better than ever. I'm in the best place of my life."