Singer Sam Smith Reveals His Celebrity Crush
British crooner Sam Smith knows how to hit the right notes when it comes to churning out love ballads and pop hits, and gets a lot of inspiration from real life experiences. Smith has referred to themselves as a romantic at heart, especially when they're coupled up in a relationship, but admits breakups are depressing and can take a toll. Smith has not given up on love, and like many people, even has a celebrity crush.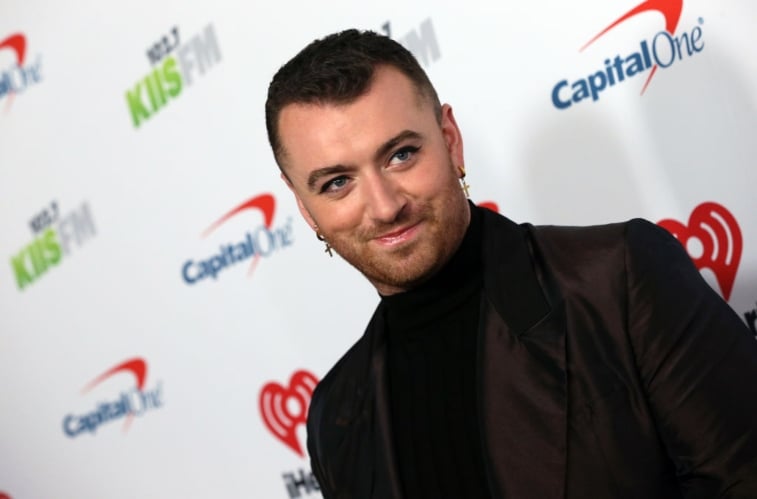 Smith's celebrity crush is a famous actor
During a recent interview for SiriusXM's Hits 1, Smith opened up about their current celeb crush to hosts Tony Fly and Symon. Who is it? None other than Honey Boy actor Shia LaBeouf. With their hand on their chest, they called LeBeouf "so fit," and host Symon agreed.
"Do you know who came up on my phone last night? Shia LaBeouf. He's so fit. He turns me on," he said.
Tony Fly remarked that it's out there now, but Smith ducked the notion of a matchup by saying they don't think LaBeouf is gay, but they'd be happy to be his first.
Sam Smith is single right now
Smith was in a relationship with 13 Reasons Why actor Brandon Flynn, but the pair split up in June 2018 after roughly nine months of dating. They opened up to UK publication, The Times, and said the breakup was amicable, calling their ex "wonderful," and adding "All my relationships have ended in a nice way, never nasty."
Smith has stated that they want to focus on work and that hopefully love will find its way to them when they're not looking for it. But it wasn't easy to get to this point, as they told The Times that the breakup was a heartbreak and it was hard for them to look at couples in love and joked that they wanted to poke their eyes out.
Smith recently came out as non-binary
When Smith initially announced they wanted to be referred to with gender neutral pronouns, they shared that it was both scary and freeing. But it's informing their work in a way that feels authentically joyous and creative. The video for "How Do You Sleep?" was an example of that for Smith.
During Smith's chat with Hits 1, they discussed embracing and being their feminine self in this world and the music industry. They said that although it's freeing to be this vulnerable, they're scared every day.
"I mean the music industry as you all know is very… can be a bit homophobic. It's a bit sexist at times, so being, you know, feminine like this in the way that I move and dance and am… It feels quite scary at times, but it's worth it."
Shia LaBeouf hasn't responded to Smith's innocent revelation, but the last person the actor was linked to romantically was singer FKA Twigs. And Smith isn't alone in his fondness for LaBeouf because years ago, Selena Gomez shared that she had a crush on him, and it was no secret Wendy Williams has swooned over him too. It's obvious celebs are just like everyone else in the crush department.