'Single's Inferno' Finale: Who Left the Island as a Couple and Who Were Left Without a Partner?
In the finale of 'Single's Inferno', Song Ji-a had to make a tough decision between three male suitors. While couples like Kang So-yeon and Oh Jin-taek got a happy ending.
Fans were left in shock over Netflix's Single's Inferno finale. After nine days on a deserted island, the contestants had to choose the person they wanted to leave Inferno with. Fans have watched budding connections and heartbreak throughout the show for some contestants. While fans believed certain relationships were set in stone, the addition of new participants upped the ante. The final decision of who gets to leave as a couple was up to the women.
[Spoiler alert: This article contains spoilers for Single's Inferno.]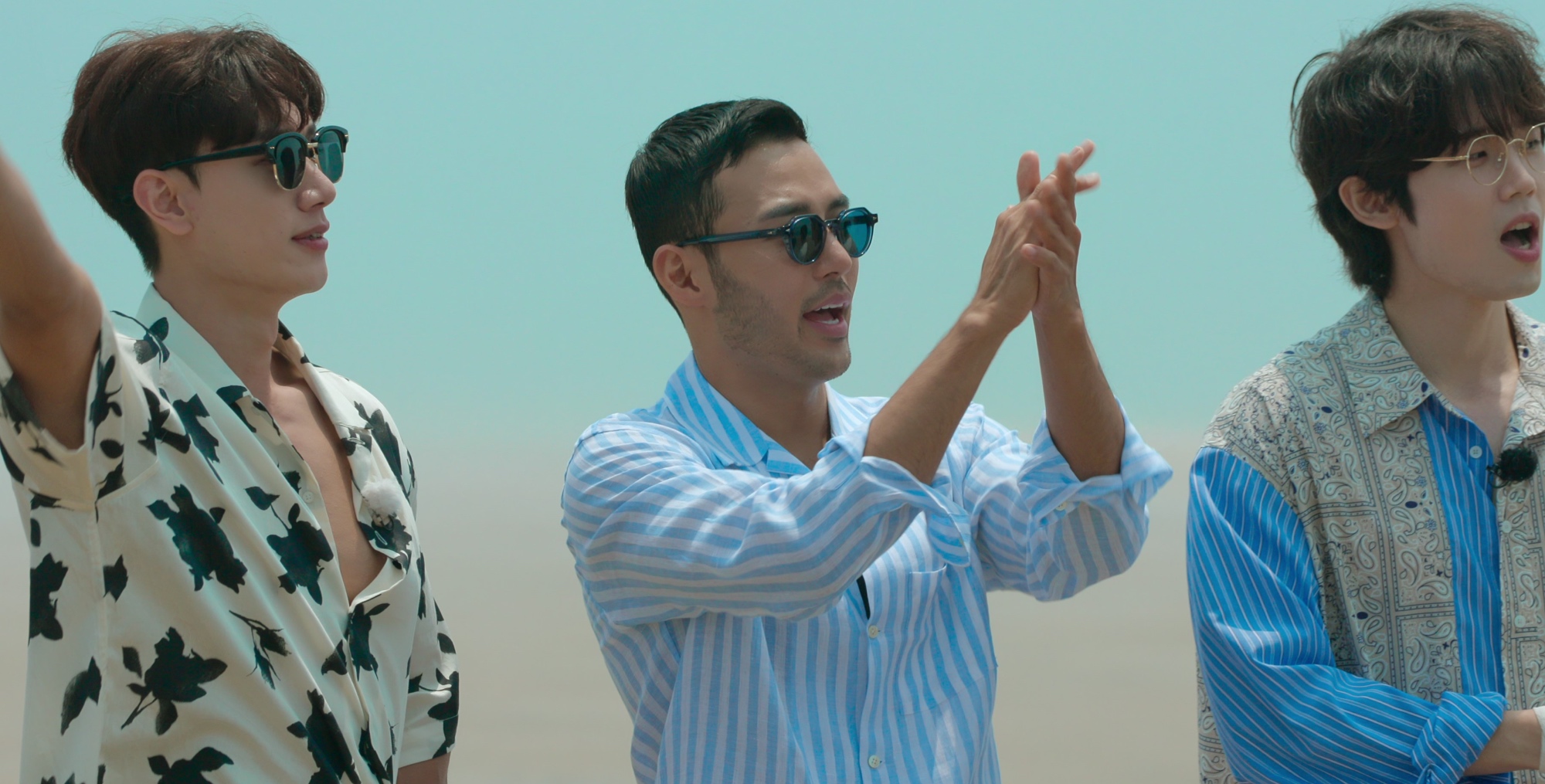 The last additions to 'Single's Inferno' left empty handed
Single's Inferno Episode 5 raised the stakes when three new contestants were introduced to the deserted island. Dancer Cha Hyun-seung enamored the female contestants from the start, but he only had eyes for Song Ji-a. His interest in Song caused turmoil as he is friends with Kim Hyeon-joong and chose love over friendship.
While having a connection, Song did not choose Cha. The female contestant had another suitor, Choi Si-hun. Despite his desperate attempts to get her interested in him, he was not Song's choice.
Fans were surprised when Choi did not choose Kim Su-min in the finale. She chose him for the final trip to Paradise and had a small connection. In the end, Choi was still hung up on Song.
The final contestant not to receive a partner was newcomer Seong Min-ji. She showed interest in Moon Se-hoo. But Moon was determined to have sparks fly with Shin Ji-yeon and chose her in the finale.
Fans' favorite couples made it out of 'Single's Inferno' finale together
Since the beginning of the Netflix dating show, fans have rooted for Kim and Song. She revealed that Kim was her favorite and who she was most interested in. Fans felt their sweet romance blooming. When Cha arrived, Song also felt it was meant to be.
But in the Single's Inferno finale, Song chose her "puppy" and left Inferno with Kim. When it came to Kang So-yeon and An Yea-won, fans clamored for a happy ending. Kang and Oh Jin-taek had the strongest relationship in the show.
After going to Paradise multiple times, Oh picked Kang as his partner, and she agreed to leave Inferno with him. Despite An having a hard time finding a partner on the show, she developed a connection with Kim Jun-sik.
They were often left on the island together and got to know each other better. Their one trip to Paradise helped cement their feelings. In the Single's Inferno finale, Kim picked An. She tried to trick fans by walking away until she turned around and asked Kim to leave with her.
Moon and Shin's relationship in the show was rocky and not smooth sailing. But Moon ultimately won over Shin with his attentiveness and understanding. After their final trip to Paradise, Shin was convinced of her feelings for Moon. In the finale, they left Inferno together.
What did fans think of the final couples and contestants?
Including three new contestants late into Single's Inferno might have seemed like a bad decision. Fans on Reddit agree it was unfair to the newcomers.
One fan on Reddit explained, "They didn't really have a chance, and that's not their fault – all of them were attractive in their own ways. They should have come in earlier, or not at all, or the show should be longer."
Some fans were left confused over the contestants' decisions when it came to the final couples. Fans felt Song's interest in Cha and Kim was confusing.
"She never went to find HJ, he would always wait for her, she said she stayed up late and ate good food with HS, told him he was her ideal type and sexy, etc," said one fan.
Fans agree the show had its dynamic and charm. While some couples got to leave Inferno how fans wanted, fans were not 100% convinced.