'Single's Inferno': Song Ji-A Reveals Why She Turned Down 'Many Offers' to Join the K-Pop Industry
Song Ji-a has received a lot of attention for her visual. She shared that K-pop companies tried to recruit her to become an idol, but she turned down all the offers.
Netflix's Single's Inferno has taken the world by storm. The show introduced viewers to several good-looking singles from South Korea, and one person who has gained a lot of attention is Song Ji-a.
Before appearing on the show, Song worked as a YouTuber under the name FreeZia. However, she could have become an idol as well, as she was recruited many times. Song recently shared why she decided not to join the K-pop industry.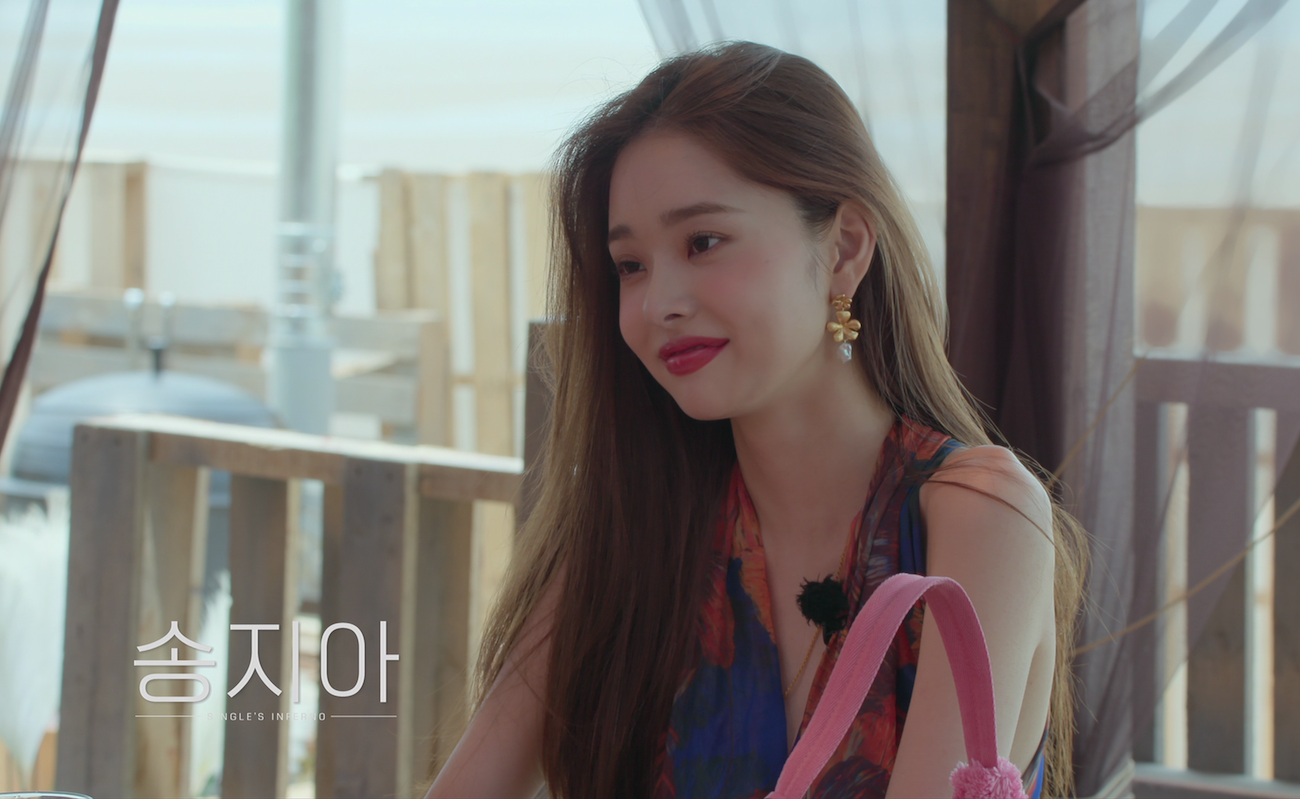 Another 'Single's Inferno' cast member was once an idol
On Single's Inferno, Choi Si-hun caught people's attention because of how much he looks like a K-pop idol. Meanwhile, Cha Hyun-seung has worked as a dancer for popular idols such as Sunmi and EXO. However, there was one person who actually worked in the K-pop industry herself: Kang So-yeon.
According to Koreaboo, in 2012, Kang debuted as a member of the group WE. They were a co-ed hip-hop unit that had four members. Kang was a singer and the only female member in the group, and she went by the stage name Rosie.
WE did not gain much attention in Korea, so not much is known about them. However, their debut song, "Party," still has its music video up on YouTube. Additionally, there are videos of the group promoting the song on well-known music shows.
Fans of Single's Inferno might know that Kang is a talented athlete who does jiujitsu and boxing. Now it seems that the fan-favorite cast member can sing and dance as well.
Song Ji-a reveals why she turned down offers to become an idol
Song Ji-a also had opportunities to train as an idol. In fact, she has gained attention for looking like BLACKPINK's Jennie, so Song's visual would have been a huge bonus for any K-pop group. However, the YouTuber revealed in a recent Q&A video that she already declined "many offers" to become an idol.
"Of course, I've received many offers [from K-pop companies]," she said. "But I don't like singing much. No, I really hate it. I really didn't want to become an idol."
Song added, "I do everything I want to do, but singing and dancing is not for me."
Even though she is not an idol, Song is still connected to the entertainment industry anyway. She lives in a luxury apartment complex and is neighbors with stars such as BTS's J-Hope. Song has also been on dates with actors.
Song Ji-a shares her ultimate career goal
While being an idol is not a part of Song's career goals, she shared in the Q&A video where she hopefully would like to be in the future.
"Starting my own brand was what I really wanted to do even before I started my YouTube channel. That's my dream future," Song explained before adding, "I want to start a brand with products that I would also want to use."