'Single's Inferno' Star Song Ji-A and 1 BTS Member Are Neighbors
Single's Inferno premiered on Netflix in December 2021 and has taken the world by storm. The South Korean dating show also introduced fans to several contestants who have now become bonafide celebrities.
One person who gained attention on Single's Inferno is Song Ji-a. Even before appearing on the show, Song had a bit of a celebrity connection. She is neighbors with one BTS member.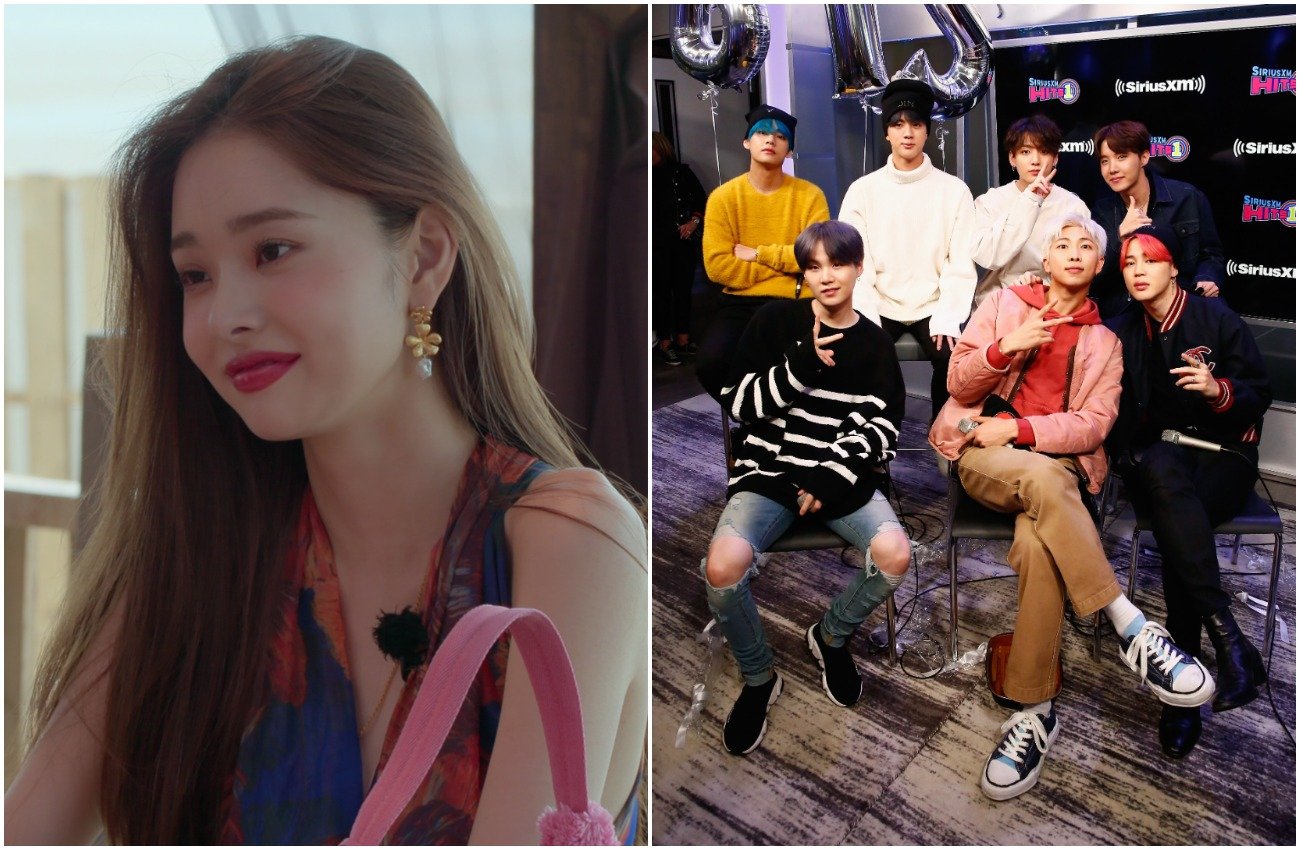 Song Ji-a gained a lot of attention on 'Single's Inferno'
Song made a strong impression when she first appeared on the island. Thanks to her captivating beauty, some of the male contestants were instantly enamored with her. Although she initially came off as unapproachable, many people quickly learned that she has a soft personality on the inside, which added to her charm.
Before Single's Inferno, Song worked mainly as a YouTuber under the name free지아 (or freezia in English). She posts a lot of beauty and fashion videos, and her content has been blowing up because of the show.
Song now has over 1 million subscribers on YouTube and 2 million followers on Instagram.
Song Ji-a is neighbors with 1 BTS member
RELATED: 'Single's Inferno': When and Where Was Netflix's Korean Reality Show Filmed?
Back in 2020, Song posted a now-deleted video in which she gave fans a tour of her luxury apartment. Song did not specify where she lives, but she did show viewers that her apartment has a view of the Han River in Seoul.
According to Koreaboo, internet sleuths figured out that she lives in an expensive apartment complex called Seoul Forest Trimage. The price for a one-bedroom apartment similar to what Song has reportedly costs 780 million KRW (or about $656,000 USD) to purchase. If renting, the monthly price is 3.00 million KRW (or about $2,520 USD).
Seoul Forest Trimage is a very desirable areas for celebrities. Song's neighbors allegedly include idols such as EXO's Baekhyun and Super Junior's Leeteuk and Donghae.
According to South China Morning Post, BTS's J-Hope also owns an apartment there. He and Jungkook each bought an apartment in the complex in 2018, but Jungkook reportedly sold his place in 2020.
However, it is not clear if Song runs into J-Hope that much. The BTS members share a place in the luxury complex Hannam THE HILL, and it seems this might be their main residence. 
Celebrities have slid into Song Ji-a's DMs before
RELATED: 'Single's Inferno': Will There Be a Season 2 of Netflix's Korean Dating Reality Show?
Someone popular like Song probably gets many messages from people in her DMs. In 2020, she shared on the variety show Video Star that she had received messages from celebrities. Although she did not name them, she shared that they worked in music, acting, and sports.
Song revealed that she went on out multiple dates with one actor. However, they decided to not continue seeing each other, but she did not share the reason. Song is also secretive about his identity and shared that he does not follow her on social media.