'Siren': Season 3 Will Be 'A Much Bigger Story'
Season 3 of Siren is due to start pretty soon. When we last saw Ryn, Ben Pownall and Maddie Bishop were still protecting her. In fact, Ben let a reporter named Ian Sutton die because he was worried about the consequences of the secret of Ryn and the other mermaids' existence getting out. During the interesting season finale, we see an alternate universe where just that happened.
In this version, playing out in Ben's mind as he decides whether or not to save Ian, Maddie is killed and Ryn gets taken by the military. So not really a good world. Ultimately, Ben probably feels he made the right decision. However, Maddie and even Ryn might disagree.
It's hard to imagine a story being even more intriguing and explosive than the season 2 finale, though we're sure Siren will manage it in season 3. Let's look at how they plan to do so.
Get ready for 'the most action-packed season' of 'Siren': Season 3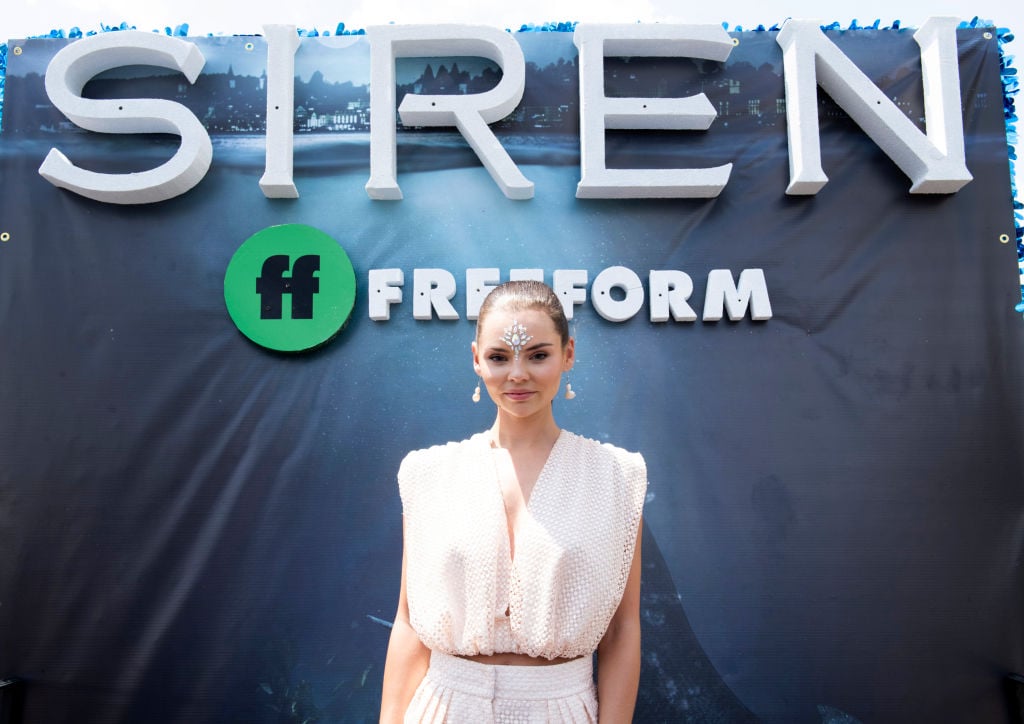 Before we get into any story details, we'd like to tell you when Siren is coming back for season 3. Freeform's mermaid drama is returning on Thursday, April 2, 2020. In a recent interview with AfterBuzz TV, Ian Verdun, who plays Xander McClure in Siren, discusses the show and his role. He describes the mermaid mythology of the show as very "grounded and real."
When the mermaids come to land, it's not all sunshine and rainbows. There is true conflict and things get "dangerous", as Verdun states. Characters deal with "loss and grief." Xander, for example, is devastated when his father dies at the hands of a merman.
He even tries to kill the merman when he comes to land. Verdun describes Xander as a character with "not much direction in life." Once the mermaids come to land, it "tests his idea of self [and] his idea of loyalty." Verdun loves playing such a "flawed" character, someone who is a "dose of reality."
The mermaid baby in season 3 of Siren, "makes the stakes a bit higher." Season 3 is also "the most action-packed season." It's "a much bigger story."
Find out what new challenges await Ryn
The official summary, according to Bleeding Cool, talks about Ben's decision at the end of season 2. His decision to let the reporter die will have "ripple effects in his relationship with Maddie and Ryn." "Meanwhile," the summary continues, "a dangerous, sophisticated new mermaid arrives in Bristol Cove." This new mermaid starts "challenging Ryn's leadership and igniting an epic undersea battle between rival tribes."
"All of this is complicated by the fact that Ryn's baby…must be protected at all costs." Bleeding Cool also mentions the summaries for the first two episodes, airing back to back on April 2, 2020. "A new mermaid arrives leaving Ryn questioning their motives," the summary starts for the first episode. In this episode, "Maddie learns the truth behind Ian's death."
Meanwhile, "Ben fights for his mother's treatments." Verdun's character, "Xander is inspired to take on more responsibility." The next episode shows Ryn suspecting someone named Tia of a "mysterious death" in Bristol Cove. Maddie "befriends a new acquaintance in Seattle."
Helen Hawkins, who is part-mermaid, "warns the [mermaid] hybrids of trouble."