Sissy Spacek Just Turned 70 Years Old But She Still Won't Do This 1 Thing
Sissy Spacek has had quite the acting career. She played a character who shot her abusive husband and one who took off on a crime spree with her older rebellious boyfriend. From a bullied high school girl covered in pig's blood to a coal miner's daughter, she has delivered performances that stuck with fans forever.
At 70 years old, Spacek is still going strong. She recently starred opposite Robert Redford in a film titled The Old Man and the Gun and is doing more television now. After all these years, there is one thing the actress will still not do.
Sissy Spacek's early career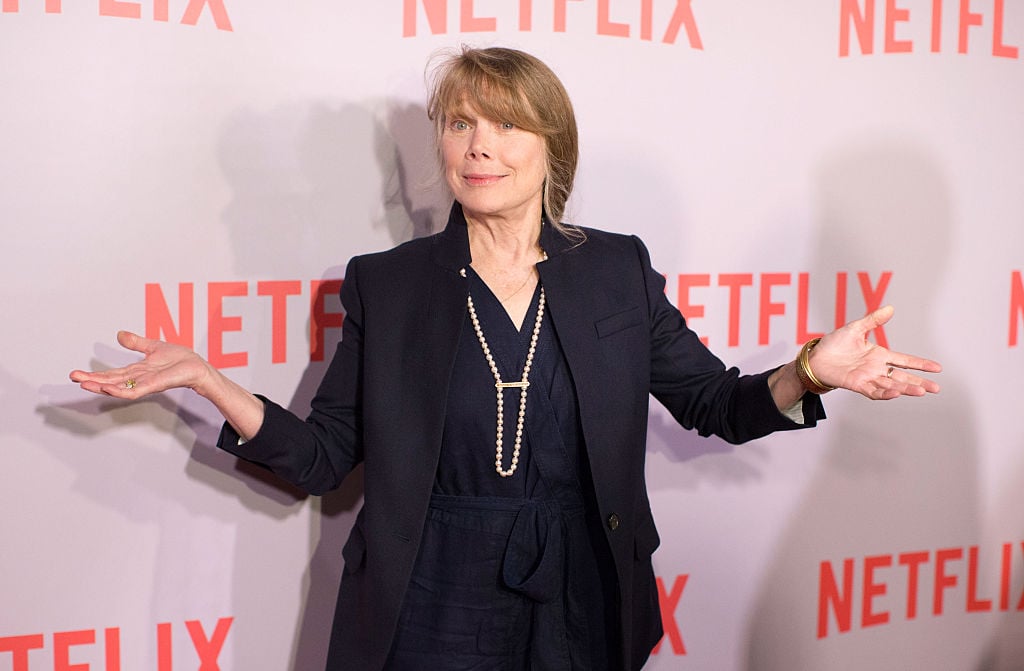 Although she has starred in almost as many films as the number of years she's been alive, Spacek's role in the 1976 film Carrie is one that is not easily forgotten. When sheltered and friendless Carrie White unleashes her new-found telekinetic powers on her mean classmates, it's a sight to behold — what shy girl hasn't dreamed of getting back at the bullies in her life to that level? Spacek was 27 years old when she portrayed the teenager Carrie.
She told David Fear of Rolling Stone that when she's out and about many people still come up to her to talk about Carrie, like two girls who had Carrie tattoos. She thinks the movie resonates with a lot of people because so many in this world feel like outsiders.
In Coal Miner's Daughter, Spacek played Loretta Lynn, who was raised in rural Kentucky and married at the tender age of 13. Lynn started writing and performing country songs even though she had a husband and a houseful of children and then went on to become a country music icon. Because Spacek had originally wanted to become a singer, she was able to duplicate Lynn's singing voice perfectly. She won an Academy Award for the role.
A chance to work with Robert Redford
One of Spacek's most recent works was opposite Robert Redford in The Old Man and the Gun. In this film, she plays Jewel, the love interest of lead character, Forrest Tucker, played by Redford. The movie is based on the true story of Tucker's escape from San Quentin at the age of 70. In the movie, Jewel is captivated by Forrest's commitment to his craft and loves him in spite of his profession.
Spacek told Rolling Stone that director David Lowery wanted the actors' help when honing the script, so they were able to add traits to their characters to make them more real.
What Sissy Spacek won't be doing in the future
According to Rolling Stone, Spacek is having what she calls a "saying Yes" period. She's capitalizing on the peak TV boom as she calls it. Thanks to television she's having the chance, in her seventh decade, to explore a lot of different characters, now that she has a broader view of life, she takes things differently. Acting is a whole new thing for her.
"I love doing TV, now," she said in the interview with Rolling Stone, "because actors and artists want to work." Spacek says she feels that streaming has given everyone involved in movies freedom, and she likes that.
Recently, Spacek has been involved in two television projects. She played Ruth Wheeler in Stephen King's psychological horror-series Castle Rock. The story takes place in the fictional Maine town that has been featured prominently in King's career. Spacek starred as Ellen Bergman in the drama series Homecoming, starring Julia Roberts. Homecoming is a facility that helps soldiers transition to civilian life.
The one thing Sissy Spacek will not do is retire. As she said in the Rolling Stone interview, "I'm getting to do all kinds of things and I'm having a really wonderful time and I love the creative process so much that it would be hard to let go of it".
At 27, she played the high school student going to the prom. At 31, she portrayed a 13-year-old Loretta Lynn. Now that she's 70, she's playing characters who are in their early 60s. She's lucky, she says. To fans, she's timeless.