'Sister Act': Bette Midler Almost Played Whoopi Goldberg's Iconic Part
In 1992 Touchstone Pictures released Sister Act, and almost three decades later the film continues to be a classic and popular choice for viewers. Anyone who has seen the film probably understands why.
Sister Act told the harrowing yet hysterical tale of what happened to Deloris Wilson after she witnessed a murder. As many fans already know, Whoopi Goldberg is the talented actress who plays this character.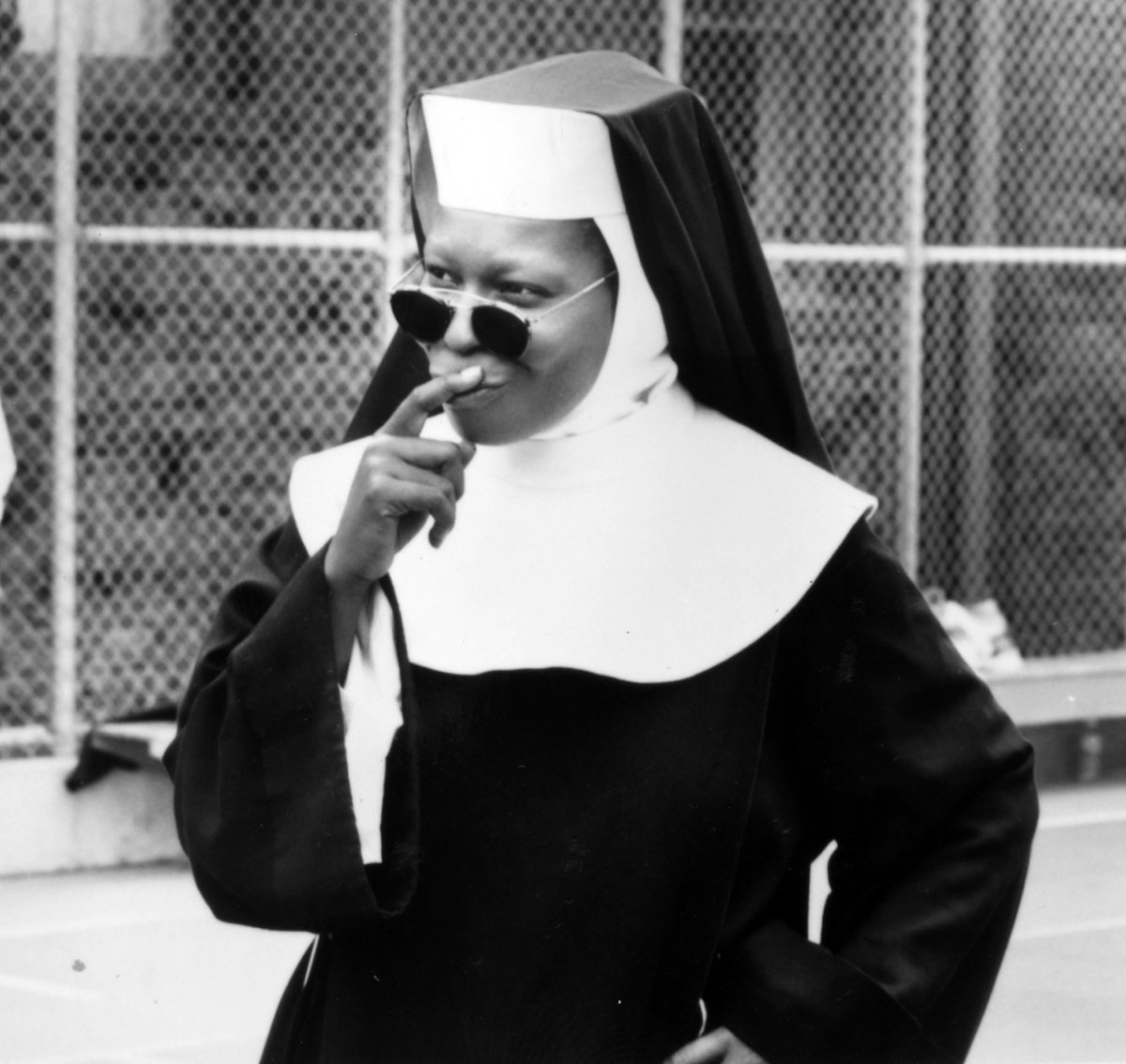 Deloris was a renowned singer in Reno who performed at the Moonlight Lounge. Her boyfriend, Vince LaRocca, would often do his business out of the Moonlight Lounge, and little did Deloris know that it wasn't always on the up-and-up. When Deloris accidentally witnessed the mobster killing, she immediately reported the crime to the cops.
Determined to protect Deloris and get Vince behind bars, Eddie Souther convinced Deloris to stay at a covenant under a fake name. Though the singer was far from pleased with the circumstances, she begrudgingly goes along. Deloris' story and journey pleasantly surprises both herself and the audience.
Take a closer look at what exactly went down and how Deloris' iconic role was almost played by another actress. 
A look back at 'Sister Act'
When Deloris first arrived at Saint Katherine's Convent, Mother Superior was the only nun who knew her true identity.  Going under the persona of Sister Mary Clarence, Deloris had a tough time settling in and adjusting to her new normal.
The unappealing food, 5:00 a.m. wake-up calls, and 9:00 p.m. bedtime proved to be much more difficult than Deloris had expected. On top of that, the nuns were expected to do daily work and chores. 
With Deloris' life on the line, she tried her best to endure the situation. However, everything seemed to change once she got involved in the choir. Using her passion, talents, and skills, Deloris was able to help the choir and even began forming positive relationships with many of the other nuns.
Unfortunately, a leak in the police department led Vince LaRocca and his guys right to Deloris. Led by Mother Superior, the nuns all came together to heroically save Deloris. By the end of Sister Act it is clear that Deloris formed a true and genuine bond with the nuns, and, of course, justice is served for Deloris' mobster ex-lover. 
The cast of 'Sister Act'
Sister Act was one of the most successful comedies of the 1990s, and it was clear that the film was a hit. Part of that was largely due to the talented and remarkable cast. Goldberg, a well-known and popular actress of the time, was cast as the main character, but there were quite a few noteworthy names and faces on the set of Sister Act.
Maggie Smith was one of them. Smith received an Academy Award for her role in The Prime of Miss Jean Brodie. More recently, the star is recognized for her role as Professor Minerva McGonagall in the Harry Potter movies.
Bill Nunn was the actor who played Eddie Souther. Before Sister Act, Nunn appeared in famous productions like School Daze and Cadillac Man. However, some people might be shocked to learn that the decision to cast Goldberg as the main character was extremely last-minute. 
Bette Midler Almost Played Whoopi Goldberg's iconic part in 'Sister Act'
RELATED: Fans Are Not Happy That Tyler Perry Is Producing Whoopi Goldberg's New 'Sister Act 3' Film
Paul Rudnick wrote Sister Act, and in the early stages of production, the famous and talented Bette Midler was on board to play the main character. Midler is well-known for her career as a singer, author, and actress.
Midler's appearance as Winifred Sanderson in Hocus Pocus is one of her most famous acting roles. However, just about one year prior, Midler backed out of the lead role in Sister Act.
The star was speaking about her past mistakes when she candidly shared, reports Metro: "it's best to forget those and put them behind me. Unfortunately, my husband never lets me forget them. There was Sister Act, which was written for me, but I said: 'My fans don't want to see me in a wimple.' I don't know where I got that from. Why would I say such a thing? So Whoopi [Goldberg] did it instead and, of course, she made a fortune. Then she went on and did Sister Act 2."
Unfortunately for Midler, it seems like Goldberg will be featured in yet another Sister Act sequel in the near future.