'Sister, Sister' Almost Ended After Season 2
When you think about the most iconic sitcoms of the '90s, Sister, Sister is inevitably near the top of the list. The series launched the careers of identical twins Tia Mowry and Tamera Mowry-Housley, who became some of the decade's biggest stars. Sister, Sister was a fan favorite and aired for six seasons, but it could have all ended after …
When you think about the most iconic sitcoms of the '90s, Sister, Sister is inevitably near the top of the list. The series launched the careers of identical twins Tia Mowry and Tamera Mowry-Housley, who became some of the decade's biggest stars. Sister, Sister was a fan favorite and aired for six seasons, but it could have all ended after just two if a brand new network didn't swoop in to save the show.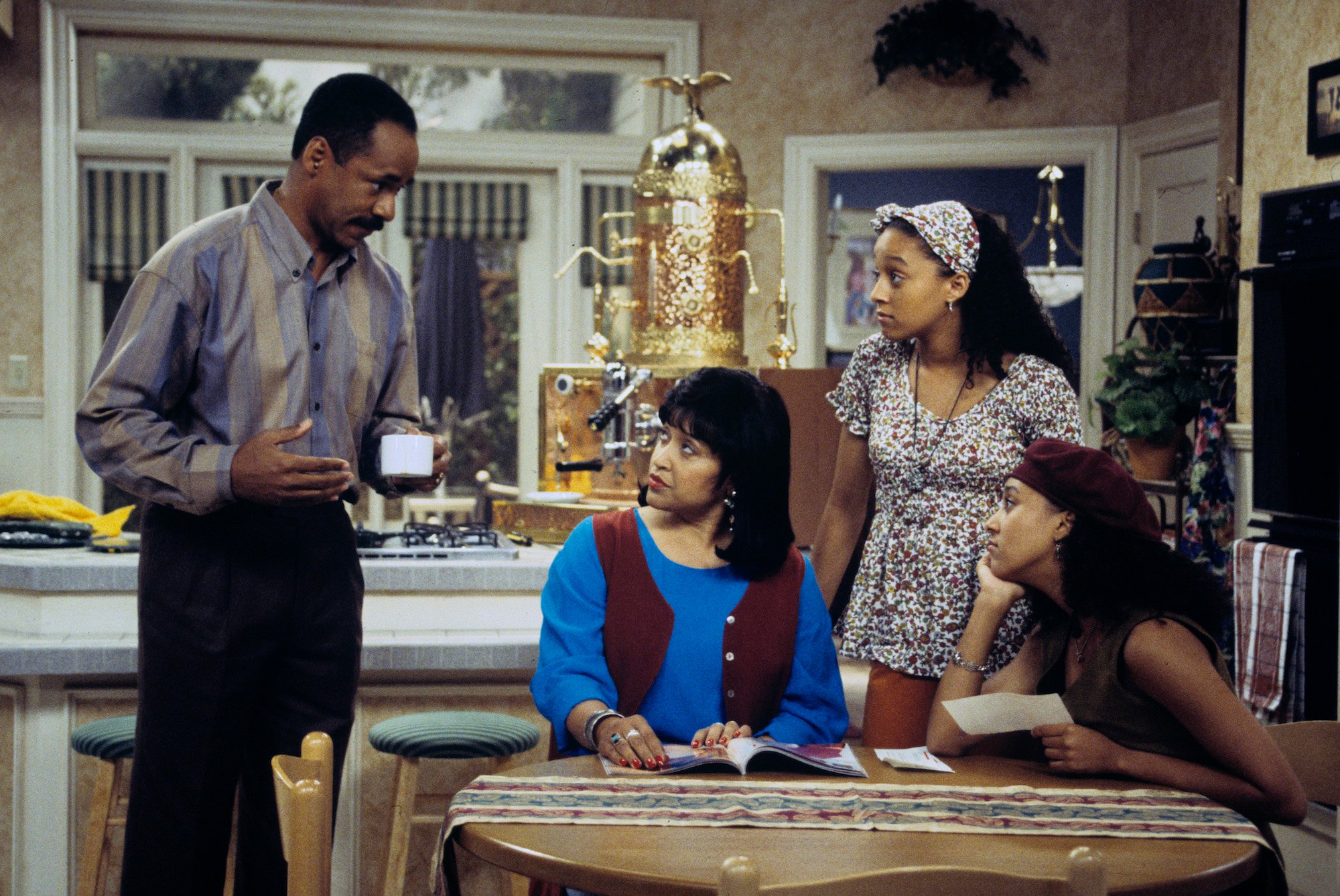 What was 'Sister, Sister' about?
To refresh your memory, Sister, Sister was about identical twins, Tia Landry and Tamara Campbell, who are separated at birth and adopted by different families. A chance encounter at the mall reunites them as teenagers. With their single parents, played by Jackée Harry and Tim Reid, they become a blended family. The show was written specifically for the Mowry sisters after a producer saw the pair on set at another iconic sitcom, Full House, where their brother, Tahj, had a recurring role. 
"They finished each other's sentences," the show's creator, Kim Bass, told Life & Style. "They knew what each other thought and they could answer questions for one another." Like their characters, "Tamera was a little more of a clown, and Tia was a bit more serious. They decided which one they would have more fun playing."
A close call with cancellation 
Sister, Sister premiered on April 1, 1994, as a midseason replacement in ABC's TGIF comedy lineup. After just two seasons, the network announced they were canceling the show because of low ratings, and the final episode ran on April 28, 1995. This could have been the end for the Mowry sisters, but a fledgling network decided to take a chance on the struggling show.
The WB was a brand new network at the time, having debuted in January 1995. They picked up Sister, Sister, and the third season premiered on September 6, 1996. It ran for four more seasons, with the final episode airing on May 23, 1999. Sister, Sister has also had a successful run in syndication, with reruns of the show playing on Teen Nick's predecessor, TheN, ABC Family, Disney Channel, BET, and UPN over the years.
Could a reboot happen?
Recently, there have been rumors about the possibility of a Sister, Sister reboot. Initially, it looked promising. "We're looking, right now, for a producer and a writer, someone who can kind of be a leader of the pack in regards to running the show," Tia told Nylon in 2017. "I thought people would kind of be jumping on it, but it's a lot harder than my sister and I thought it would be." She continued, "It's not dead in any kind of way. We're moving forward, we're taking those strides. They're slow strides, but we're pushing as hard as we can to make people happy and make our fans happy."
But in 2019, Tamara sadly revealed that it might still be a while until a reboot becomes a reality, telling Good Housekeeping, "We're both doing individual things, so it's about timing. It's just the timing hasn't really presented itself and because Sister, Sister was so iconic, we want to make sure that when we do it, it is done right. Both my sister and I have producing credits in our background, so we definitely want to be involved in that process and we want to feel 100%." 
Unfortunately, plans for a Sister, Sister revival seem to be on hold indefinitely. "To be honest with you, I hate to pop the balloon," Tia told Bustle, "Sister, Sister kind of looks dead right now." Although, she added, "I always say, never say never. Maybe my sister and I will come up with something else to do that will make everybody satisfied or happy."
There is some good news for fans, though. In July, Netflix announced that Sister, Sister is part of a slew of iconic Black sitcoms hitting the streaming service in the coming months. Look for it starting September 1.