'Sister, Sister': Beyoncé's Stepfather Appeared in Several Episodes
In 1994, the show Sister, Sister aired and starred real-life twins, Tia and Tamera Mowry. It was a pretty successful show that ran until 1999. Throughout its airing, the show had a few celebrities guest star. A few included Mary Kate and Ashley Olsen, Kobe Bryant, and Brittany Murphy. Another actor, Richard Lawson, also appeared on the show …
In 1994, the show Sister, Sister aired and starred real-life twins, Tia and Tamera Mowry. It was a pretty successful show that ran until 1999. Throughout its airing, the show had a few celebrities guest star. A few included Mary Kate and Ashley Olsen, Kobe Bryant, and Brittany Murphy.
Another actor, Richard Lawson, also appeared on the show for a while as Lisa Landry's love interest. Lawson, more recently, became Beyoncé's stepfather.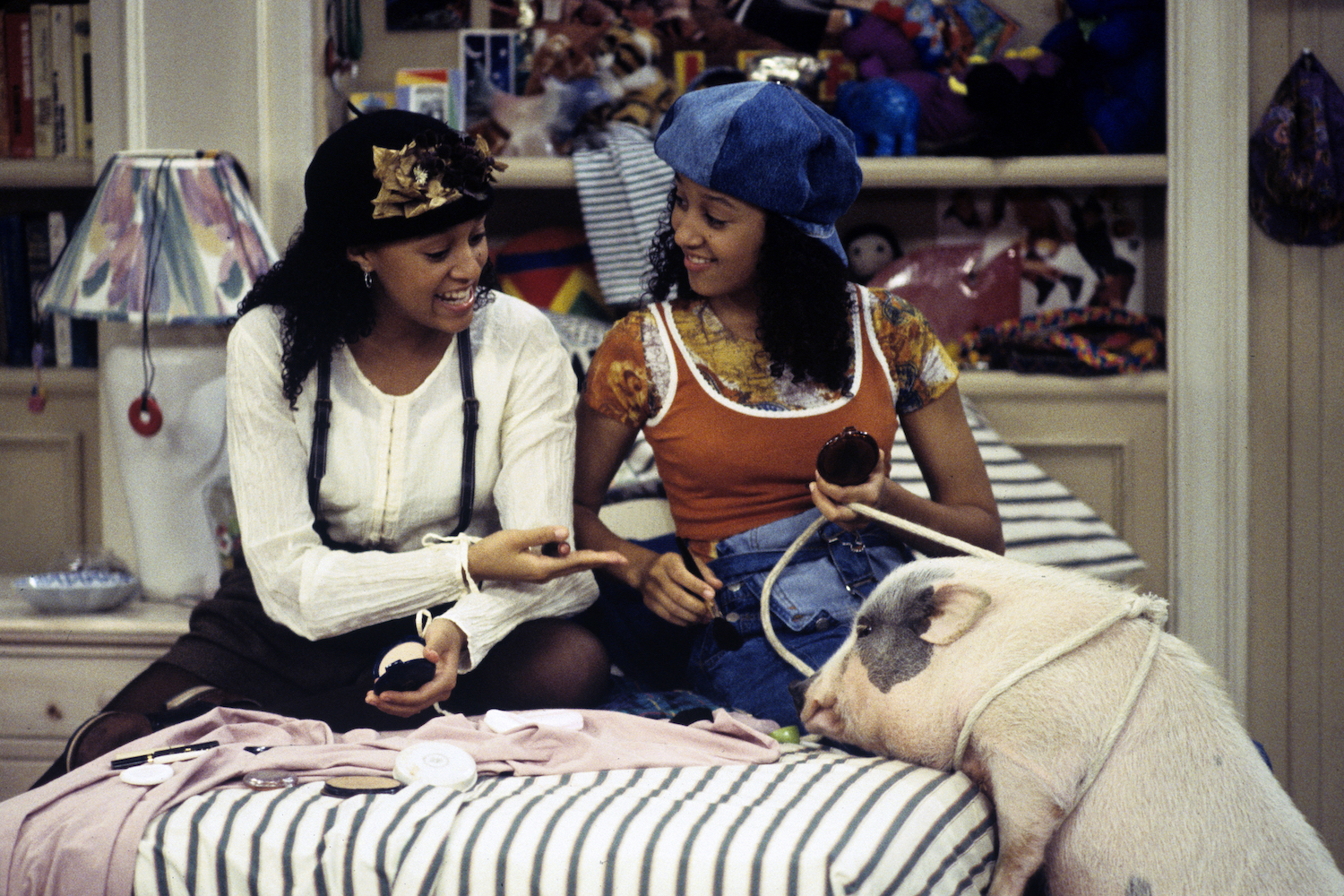 Who is Richard Lawson?
Richard Lawson was born in 1947 in California. When he graduated from Hayward High School in 1965, he attended Riverside City College for a year and a half before dropping out. Three months later, he was drafted into the Army and served in Vietnam for a year, and he received a Purple Heart for his service. After this, he then went on to attend Chabot Junior College and initially wanted to become a lawyer. However, after joining the debate team, Lawson realized how authoritative and strong his voice was and decided to pursue acting.
Since then, Lawson has had an extensive acting career. Most notably, his role in the 1982 film, Poltergeist, and the movie How Stella Got Her Groove Back in 1998. In addition to movies, he has acted in numerous TV shows. He had a reoccurring role on All My Children from 1992 to 1993, and won a NAACP Image Award. Lawson has also won two LA Drama Critic's Awards. One for his role in the play Streamers in 1977, and the other for Ma Rainey's Black Bottom in 1987. Last year, he had a part on the show, Mixed-ish, and in the movie, Always a Bridesmaid. Lawson has also been a master scene study teacher and director at the Beverly Hills Playhouse for over 30 years. In addition to this, he owns and operates his own studio, the Richard Lawson Studios, RLS.
In 1978, Richard Lawson married Denise Gordy, and they had a daughter, Bianca Lawson, who also pursued acting. In 1989, Richard and Denise divorced. 
Richard Lawson's role on 'Sister, Sister'
Related: What Is the Net Worth of Beyoncé's Mom Tina Knowles?
The show Sister, Sister is about two twin sisters who were separated as babies and adopted. Tia, by fashion designer, Lisa Landry (Jackee Harry), and Tamera was adopted by Ray Campbell (Tim Reid), who owned a limo service. The twins discover each other, and eventually, Lisa and Ray move in together so the twins can grow up with each other. In 1999, Richard Lawson had a reoccurring role on the show as Lisa's love interest, Victor Sims. Lawson's real-life daughter, Bianca, is also an actor and was on the show as well. She portrayed the twins' high school rival, Rhonda Coley.
Richard Lawson and Tina Knowles
According to Richard Lawson, he first met Tina Knowles, a fashion designer, in the early '80s. Knowles was visiting his sister, who happens to be Tina's best friend. He thought she was the prettiest woman he had ever seen. At the time of this meeting, Knowles was pregnant with Beyoncé and married to then-husband Mathew Knowles. Lawson and Knowles became friends and maintained that friendship for about 30 years. In 2011, Tina and Mathew divorced. She then started dating Richard Lawson.
In an interview with Essence, Knowles revealed she almost didn't date Lawson. After her divorce, Lawson's sister, Monica, asked him to find Knowles a date. After hearing what she wanted in a man, he said, why not him. Knowles said she and Monica laughed, and both said no way. Knowles went on to explain, saying, "That was only because the women like Richard, so I was like, 'Oh no, I don't want to deal with that." In 2015, the two married on a yacht in California, surrounded by family.