'Sister, Sister' Encouraged Tia Mowry to Fight a Heartbreaking Insecurity
Before they were moms and wives (on-screen and off), Tia Mowry-Hardrict and Tamera Mowry-Housley were identical teenage twins on Sister, Sister, who brought their adoptive parents — Lisa and Roger — together after finding out about each other.
And although it almost ended after only two seasons, it turned into six seasons full of nostalgia for '90s kids.
What fans didn't know at the time was that the twin sisters faced many adversities as biracial child stars. More specifically, Sister, Sister, however, encouraged Mowry-Hardrict to fight this heartbreaking insecurity. 
Her feelings about her hair and how that went with her to other projects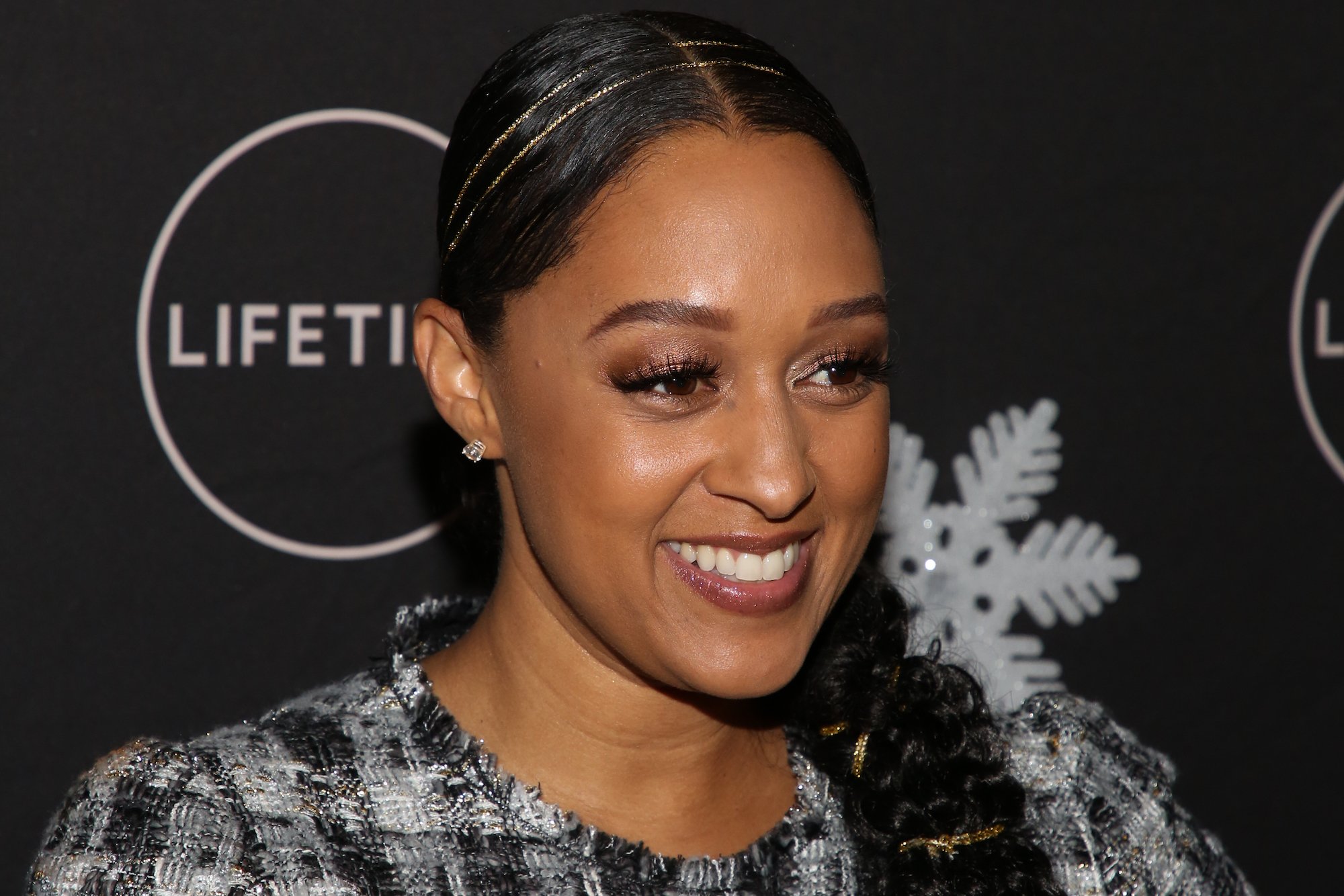 The TV personality star is a vocal advocate for her, and her children's curls, today. But in the '90s, it wasn't as easy for her to do. In fact, many movies and shows were blinded by racism and saw perception as fact rather than stereotypes.
Because of this misconception, too many incredibly talented actors were affected. The Family Reunion star opened up with People TV in an interview about hard it was for her and her sister to be treated equally in the industry.
"Once my sister and I got older, and we wanted to be viewed as 'sexy,' we would straighten our hair," Tia recalls. "I went on to do so many other television shows, and I would always wear my hair straight because I was insecure about my curly hair. These insecurities came because I didn't see these images, meaning women with curly hair and their natural hair, being portrayed as beautiful."
How 'Sister, Sister' encouraged Tia Mowry-Hardrict
If you're a '90s kid, chances are you remember the Sister, Sister twins rocking big, beautiful curls in the show. The American television sitcom was one of few that encouraged Mowry-Hardrict to embrace her natural hair in the film and TV industry. In other projects, she felt compelled to straighten her hair to meet unrealistic and prejudicial expectations. 
According to People, "[Mowry-Hardrict] praised the beloved '90s sitcom, though, for advocating for her and her sister to wear their natural, curly hair on screen, adding that Sister, Sister, and her current Netflix show Family Reunion have been the only two projects to give her that encouragement."
Mowry-Hardrict on her current show 'Family Reunion'
In 2019, Netflix introduced Mowry-Hardrict fans to a fresh, new series where a family faces some transitional challenges when moving from Seattle to Georgia to be with extended family. Family Reunion is full of light-hearted family-fun, with traditional grandparents that hilariously test the limits of their city-living child, their spouse, and grandchildren. According to an interview with Entertainment Tonight, the leading lady loves her role in the family-friendly sitcom.
"I truly enjoy coming to work every single day on this set," Mowry-Hardrict admits. When asked why she felt she had to do this project when she heard about Family Reunion, the TV personality star instantly responded, "This is actually my life. A lot of people don't really know this, but my mom is very into the church, so [I see] a lot of [that in] M'dear. The family reminds me of growing up with my family."
The '90s were challenging for the talented Sister, Sister star, from being told she 'didn't look black enough' to fighting insecurities with her own self-image. Tia Mowry-Hardrict has since learned to embrace her beautiful, natural curls and pass that love down to her own children. The industry, and the world as a whole, isn't racially equal by a long shot, but as more young actors of diversity begin embracing their natural beauty – a better future starts to form.