'Sister, Sister': Has Tamera Mowry-Housley Shown Her Kids the Show Yet?
Sister, Sister is one of the most iconic sitcoms of all-time. The show is gaining a lot of new traction as fans revisit and rediscover it on Netflix. In a recent interview, Tamera Mowry-Housley talked about her kids watching some of her most notable projects, including Sister, Sister and the Disney Channel Original Movie, Twitches.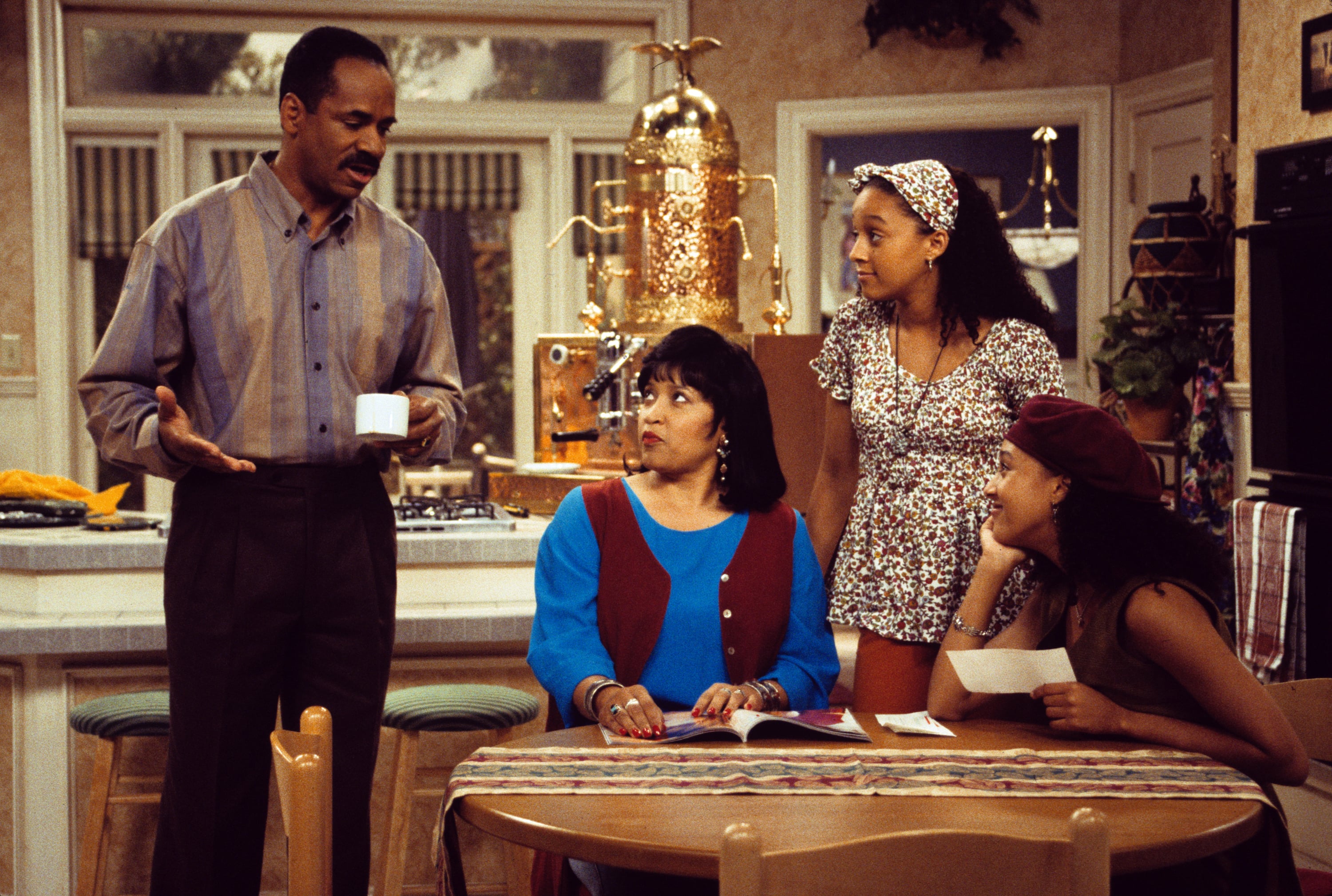 'Sister, Sister' is a 1990s classic
The show first premiered in 1994 on ABC. Aside from the twins, Sister, Sister also starred Jackée Harry, Tim Reid, and Marques Houston. It focused on twins that were separated at birth who coincidentally find each other. As their parents move in together so they can continue to grow up together, the four become a blended family.
Though ABC canceled the series after its first season, The WB (then a new network) picked it up. The show ran for four more seasons until it ended in 1999.
In the first five seasons, the twins were in high school. Houston's character, Roger, is written out at the end of season 5. The fifth season introduced two new characters, Tyreke and Jordan, played RonReaco Lee and Deon Richmond. They become main cast members in the sixth and final season, which shows the girls in college.
Tamera Mowry-Housley is thinking about how she wants her kids to see the show
Speaking with HollywoodLife, Mowry-Housely admitted that her children have not seen Sister, Sister. However, they have seen Twitches.
"They've seen Twitches, but they have not seen one episode of Sister, Sister, so I cannot wait," she told the outlet. "My daughter, she is really getting into Disney shows like Wizards Of Waverly Place, so I'm curious to see what what she's going to say when when she watches Sister Sister. I'm really, really, really excited."
The actress and television personality also said she'd love to have her kids and Tia's kids watch it all at the same time as cousins.
RELATED: 'Sister, Sister': Beyoncé's Stepfather Appeared in Several Episodes
"A dream of mine is, Tia has this theater in her house and I would absolutely love to get the family together, and all the cousins together cousin cousins, watching Sister, Sister," she added. "I think that would be awesome. I just can't wait to see their reactions. I'm going to film it!"
Right now, Mowry-Housely and her husband and kids have been missing the rest of the family because they are in Napa and everyone else is in Los Angeles. Still, they are yearning for the day when they can all be back together once again.
She explained. "We really started missing each other really, really, really badly and I'm just so grateful for technology that we're able to all Zoom, and we have a text group called "Sister Sister," where the whole family talks. I just can't wait to hug Tia and hug my brothers and just hug my family."
Sister, Sister is currently streaming on Netflix.