'Sister, Sister' Star Tamera Mowry Revealed Her Extremely Relatable Guilty Pleasure
Tamera Mowry-Housley is seeing something of a resurgence. Perhaps it's the rumored — but unlikely — exploration of a reboot of her popular '90s television show Sister, Sister. It could be her latest work in films for the Hallmark Network. Perhaps it's simply the nostalgia of seeing a childhood favorite all grown up and doing well.
Whatever the case, Mowry-Housley is drawing renewed attention, and that has given fans the chance to get to know more about the star, her life, and her habits. That includes a guilty pleasure — one so important to Mowry-Housley that she brought it up three times in a single interview! 
Tamera Mowry-Housley rose to fame on 'Sister, Sister'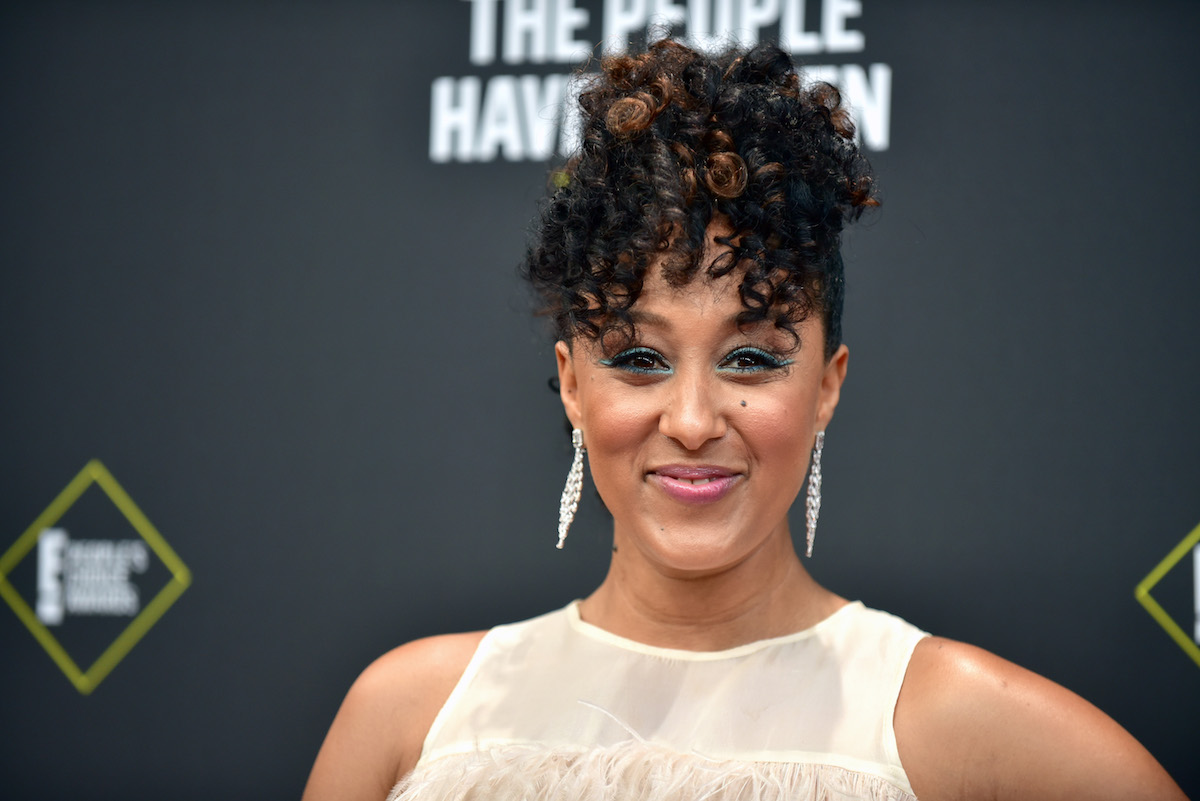 RELATED: 'Sister, Sister' Creator Kim Bass Knows Exactly How the Retro Show Made the Nielsen Top 10 (Exclusive)
Sister, Sister premiered in 1994 and quickly became one of the iconic teen series of the 1990s. The nearly all-Black cast helped set the show apart from some of the other series in the teen lineup of the day, and real-life twin sisters Tamera and Tia Mowry captivated viewers.
The plot followed the somewhat-familiar trope of twins separated at birth. A chance meeting years later has the sisters — who didn't know about each other — doing a double-take. When the pieces come together, they realize they've each been adopted: Tia by Lisa and Tamera by Ray. 
The laughs of the series come from the sisters bringing this unlikely family together. Lisa and Ray have a love-hate relationship, and the sisters get to know one another as they navigate teenagehood and their annoying neighbor, Roger. All told, it's a wholesome, family-friendly series that is now keeping a whole new generation chuckling as the old episodes are streaming on Netflix. 
Tamera Mowry-Housley has maintained steady acting work
RELATED: Tia Mowry Played Both Twins in 'Twitches' at 1 Point, and It Took Tamera Mowry Over a Decade to Reveal That
While nothing that Mowry-Housley has done since Sister, Sister has quite risen to that level of commercial success, the actor has remained steadily employed in the industry since the series went off the air in 1999. After a short stint doing voice work for the animated series Detention, Mowry-Housley began taking on TV movies. In 2000, she was in Something to Sing About, a heart-warming film about an ex-con with a great voice trying to set his life on a better path.
She also continued acting alongside her sister. In 2000, the pair worked together on Seventeen Again. In 2005, they starred in Twitches and then picked the roles back up for its 2007 sequel.
Mowry-Housley also returned to her television roots throughout her career. She had recurring roles on Strong Medicine and Roommates. 
In recent years, Mowry-Housley has seen success again with TV movies. In 2019, she starred in A Christmas Miracle and 2020 saw her in Christmas Comes Twice — a time-traveling tale of finding love and happiness.
Tamera Mowry-Housley has a relatable guilty pleasure
In an interview for US Weekly, Mowry-Housley opened up about her personal life and gave fans a glimpse into her habits and hobbies. The star listed 25 things about herself including that she makes great pancakes by mixing a little vanilla into the batter and that she got starstruck when meeting Drake. She opened up about how great it would be to act beside her sister again and how she loves being a mom because she gets to see the world through her kids' eyes. 
Along the way, Mowry-Housley also revealed just how much she loves one of life's pleasures: wine. In fact, the item was so important that it got mentioned in three of the items on her list!
First, she admitted that she likes to Netflix and chill — "like, really chill, with a glass of wine." Then, she called wine and food her "guilty pleasures." Finally, she reflected on what she would bring to a deserted island: "I'd bring bread, wine and chocolate. That would keep me going."