'Sister Wives': 2 Years After Their Move To Flagstaff the Browns Have Not Made a Final Decision on Coyote Pass
Sister Wives fans have been patiently waiting for the Brown family to announce their plans for Coyote Pass. The Arizona property was a topic of debate for the duration of the most recent Sister Wives season and looks like it will be heavily featured on the upcoming season of the show, too. If viewers were hoping to see homes built on the property, or, at the very least, a final decision made, they are going to be disappointed. According to Gwendlyn Brown, Kody Brown's daughter with his third wife, Christine Brown, no decisions have been made yet.
Gwendlyn Brown took to Instagram to let fans know that a house has yet to be built
Gwendlyn and her siblings have been spending a lot of time together lately. Gwen is one of three children left at home with Christine, and they've been spending their time in quarantine hiking, heading to the lake, and having some backyard fun. The one thing they haven't been doing is working on plans for their Coyote Pass property. Initially, Kody purchased the property intending to build a large oasis for his expansive family, but any movement has been halted, and it doesn't look like it will get started anytime soon.
RELATED: 'Sister Wives': How Much Money Have The Browns Spent On Their Move To Flagstaff?
In an Instagram comment, Gwen told fans that her family had not made a final decision on Coyote Pass and that absolutely no building has taken place just yet. Fans have long suspected nothing is happening with the property, and some believe nothing will ever happen on the land. In fact, some viewers think another move is in the works for the Brown family.
How long will it be until the Brown family inhabit the controversial piece of property?
Gwen didn't have any answers when it came to a timeline, but based on her statements, it's pretty clear that no one will be living on Coyote Pass anytime soon. In her comment, she said that it would be a "while" before the family would move onto the property. It's been more than two years since the Browns landed in Flagstaff, and the only thing that has been completed so far is a drawing of a large home that would house Kody and all four of his wives.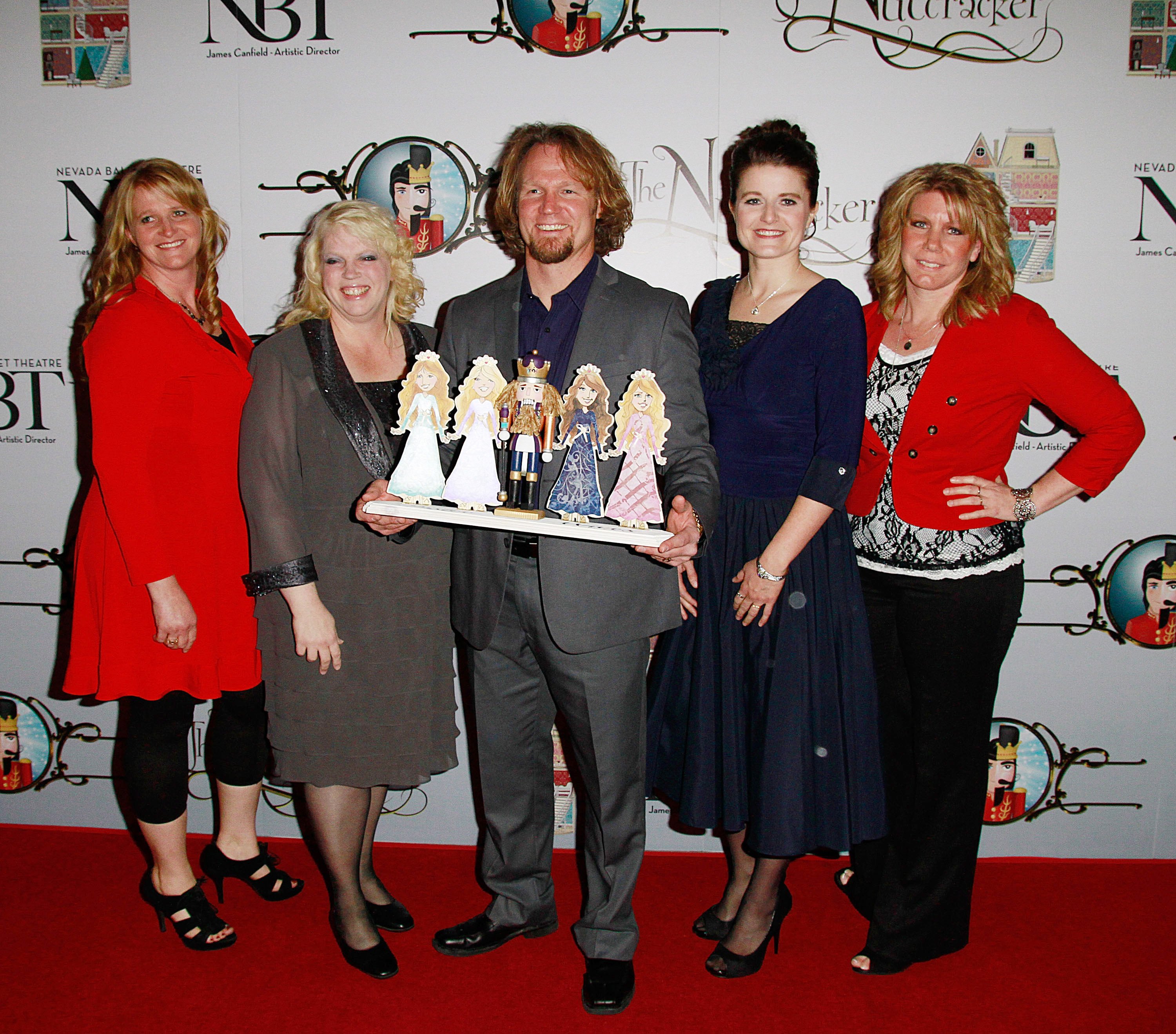 RELATED: 'Sister Wives': Did Janelle Brown Cheat On Her First Husband With Kody Brown?
None of the wives were happy with that plan, and it appears as though it won't be going forward. Gwen stated that one big house was not going to happen. If that's true, that means Kody will need to get four homes built on the property.. That type of building project could take several more years, even if they got started today. Some fans are convinced that the family will leave Flagstaff before a single home is ever built. To be fair, selling the land and the two houses the family bought in Flagstaff would probably be the best financial decision for the alternative family.
Is the Brown family on the brink of financial ruin?
The Brown family took on a lot financially when they moved to Flagstaff from Las Vegas. Not only did they drop a ton of money on an uninhabitable property, but they had four unused properties in Las Vegas that they still had to pay bills on. Eventually, all four of the family's Las Vegas properties sold, but it took more than a year for the last of the houses to find a buyer. In the interim, Kody and his four wives had to figure out a way to pay for the property they purchased, a home purchased for Christine, a mortgage on an expansive house for Robyn Brown, and two rents. Both Janelle Brown and Meri Brown are renting properties in Flagstaff.
RELATED: 'Sister Wives': The One Thing The Brown Family Has Taught Fans About Polygamy
Some fans strongly believe that the Browns have yet to break ground on Coyote Pass because they can't afford to. The theory could hold water. The Brown family has spent nearly $2 million on homes and property since moving to Flagstaff. While the family's exact income from Sister Wives is unknown, rumors have swirled that they bring in around $180,000 per season, according to Soap Dirt. Even with Christine and Meri's work with LuLaRoe, the family's income doesn't seem like it would stretch far enough to pay for so much property in such a short span of time.