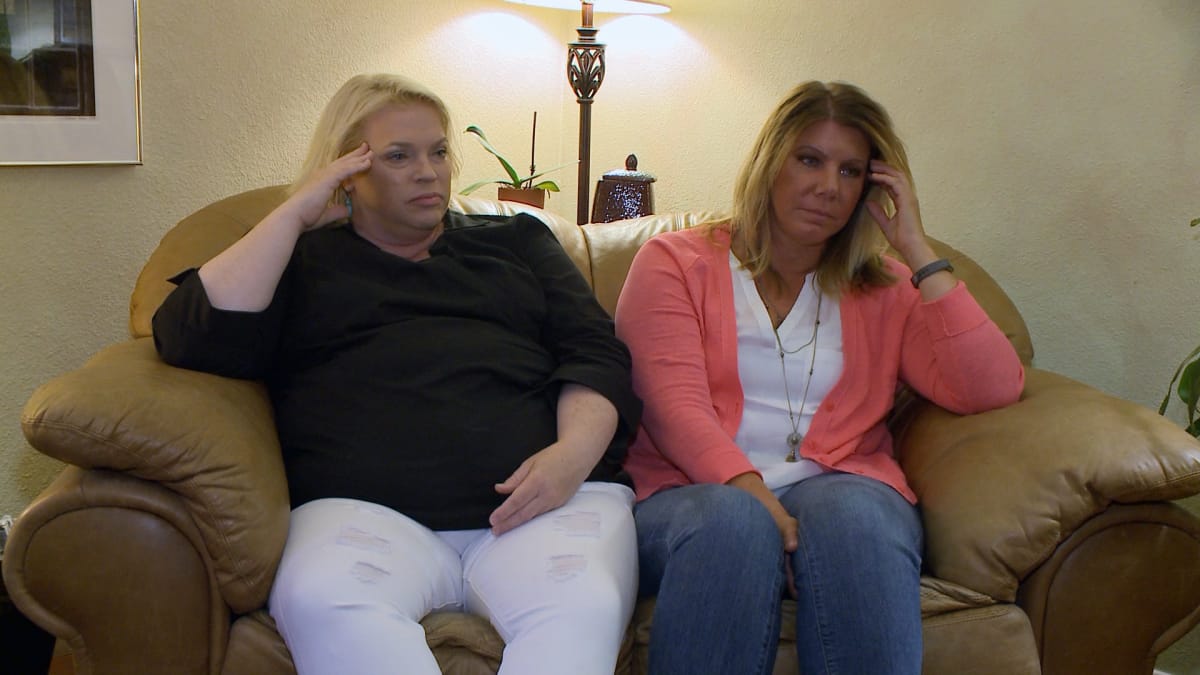 'Sister Wives': All of the Times Meri and Janelle's Hatred for Each Other Was Documented in Family's Memoir
'Sister Wives' Meri and Janelle Brown have always struggled with having a good relationship. Here are the eye-opening moments from the family's memoir that showcase that struggle.
Sister Wives stars, Meri Brown and Janelle Brown haven't always had the best friendship as sister wives over the years. The Brown family opened up about their complicated relationships within the family in their memoir, Becoming Sister Wives: The Story of an Unconventional Marriage.
According to the book, Meri's disdain for Janelle, and vice versa, has a deep and complicated history, which dates back to before Kody married her. Here are all of the times Meri and Janelle's hatred for each other was documented in the family's memoir.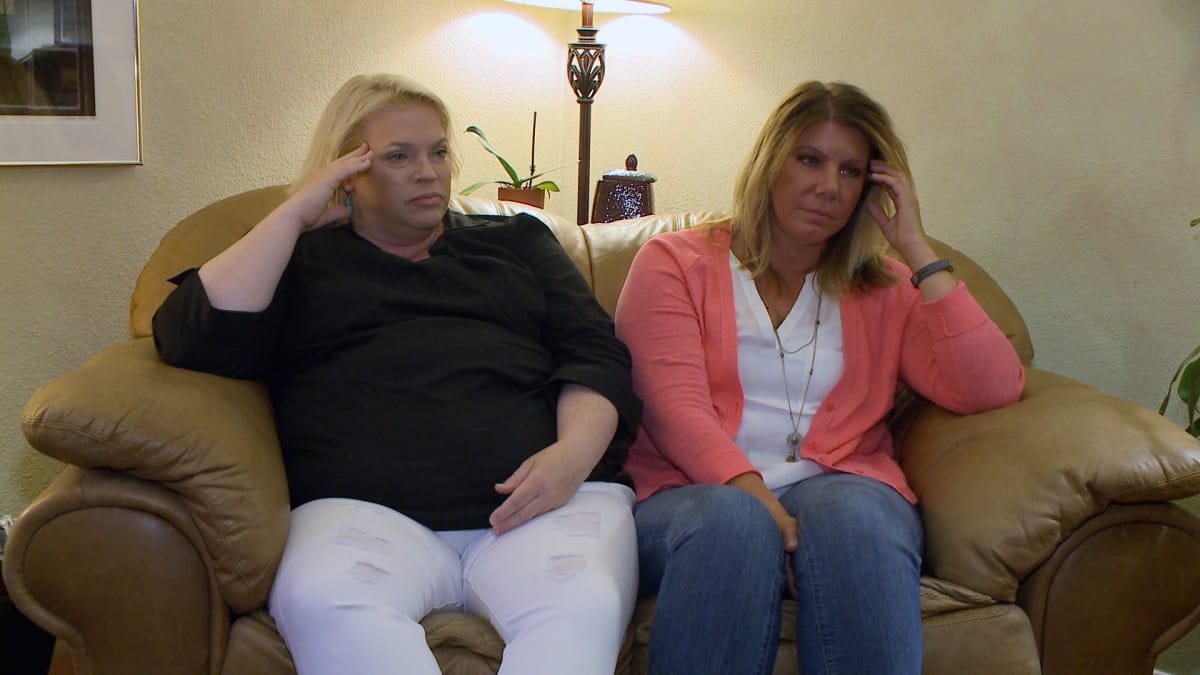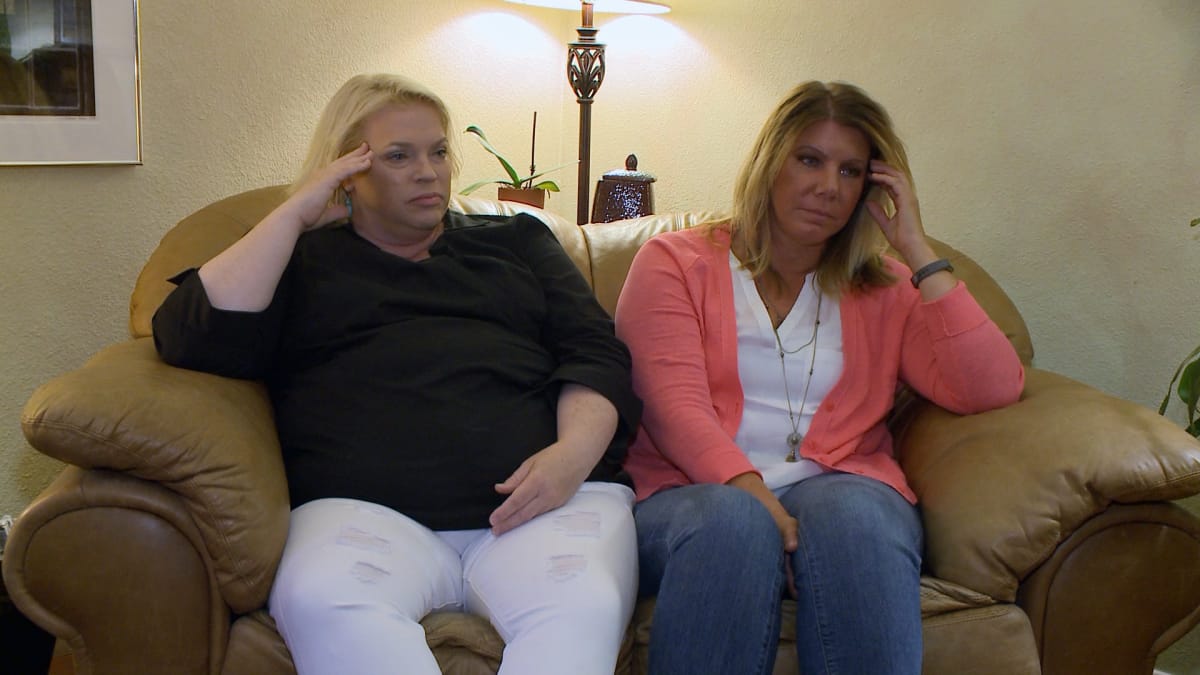 Meri and Janelle's rough beginnings
When Kody started courting Janelle, Meri was able to control her feelings of jealousy. She felt like she and Kody were meant to live plural marriage and wanted to add a sister wife as soon as possible. After three years of monogamous bliss with Meri, Kody proposed to Janelle and suddenly everything changed.
As documented in the memoir, Janelle and Kody planned to get married on Meri's birthday. Thankfully, Kody's mother offered up a solution to the young couple. And she convinced them to get married a day after Meri's birthday. This was the start of the animosity between Meri and Janelle.
Meri wrote, "It floored me that my husband would think this was a good idea, but it baffled me even more to know that a woman who was wanting to join our family would even think for a minute to do it on the birthday of a future sister wife!"
After Kody married Janelle, Meri struggled to find a place within the family. Because polygamy was illegal, the Browns had to stay quiet about their unorthodox lifestyle. Meri revealed that because of their hiding from society, she and Kody would refer to Janelle as "Kody's sister" instead of as his second wife. Meri admits to feeling bad about it in retrospect. She wrote, "Looking back, I realize it wasn't fair to Kody and Janelle's relationship to refer to her as his sister."
Meri admits to being "harsh" and "aggressive" to Janelle
After Janelle and Kody were married, Meri had a difficult time adjusting to sharing her husband of three years. Meri thought she was prepared for the reality of plural marriage, but she wasn't ready at all. She ended up taking out her frustrations on her new sister wife, Janelle.
"I have to admit that I didn't always handle the stress of the new situation as I should have. I didn't know how to hold back or temper my opinions. I am a very direct person, and when I have a strong opinion about something, I can be a little bit harsh. Since I see things in black and white, I have a bad habit of phrasing things in a way that can come across as aggressive."

Meri Brown
Janelle wrote, "In no time, I cant to feel like a guest who had overstayed her welcome. We sniped at each other over the smallest things. When she was younger, Meri had quite an overbearing personality." She said that Meri's strict rules regarding housework caused a lot of unnecessary arguments between the two sister wives.
"Meri and I were stuck at home with our disagreements far too often in the first years after I joined the family. We rarely spoke to each other. We were like roommates who didn't get along but managed to live together all the same. This was not the celestial plural marriage I'd imagined. It was uncomfortable and disheartening."

Janelle Brown
Meri mocked Janelle's makeup after crying
As documented in the memoir, Meri, Janelle, and Kody all had jobs. It just so happens that Kody's job was out of state a lot and he would take Meri with him on those trips. Since Janelle was unable to take work off, this led to bitterness.
Janelle recounts a time when she was pregnant with the family's first child and Meri mocked her makeup. She wrote:
"Just before one of those trips when I was being left behind once more, my pregnancy hormones were making me feel especially vulnerable. Kody had taken a new job logging on a mountain, and I was upset to learn that he was again taking Meri with him. Meri took advantage of the situation to be exceptionally brutal. One of my friends and I had experimented with my makeup. As I was crying that I was being left behind, Meri began to ridicule the makeup I was wearing. This was the final straw after all the passive-aggressive behavior and snide remarks I had been dealing with for so many months. I completely lost it."

Janelle Brown
The dynamic between Janelle and Meri didn't change until Christine came into the family
In the memoir, Janelle recounts how it felt to be married to Kody and live with her sister wife, Meri. She said:
"I moved into the house with him, and Meri and I lived in their guest room. I felt like a long-term visitor, an eternal houseguest instead of a wife. Meri and Kody were still very much in love and they had no idea how to incorporate me into their lives. I had no idea where I fit into the marriage. When we watched movies they would sit on the couch and hold hands under a blanket and I'd sit in my own chair.

I didn't feel as if I had my own place in the house. Arguments would erupt over the smallest things— the right way to fold clothes, the right way to clean the kitchen. I felt challenged and confronted on all fronts. I lost my sense of self. I would have to learn to speak up for myself and establish my own life and status within our household. It wasn't until Kody married for the third time that things would begin to settle down in our household."

Janelle Brown
Janelle recounted in the memoir, "Almost overnight, the atmosphere in the house changed. Christine took Meri's focus off me and some of the tension started to evaporate." She continued, "Her sunny disposition was the perfect antidote to the sour environment that had prevailed in our house for too long. As Kody likes to say, 'Christine saved our bacon.'"
While Meri and Janelle's relationship still isn't the best, it's an improvement from where they started. Will they ever be friends or is it too late for these sister wives?