'Sister Wives': Are Kody Brown and Christine Brown Related?
Reddit users have taken to using gender change filters for famous reality TV families. Over the last several days, face swaps for the Duggar family have appeared on a community dedicated to snarking on the supersized family, and now Sister Wives fans are getting in on the fun. The recent face swap of Kody Brown and Christine Brown has raised some questions. Family followers note that Kody looks suspiciously like his third wife, Christine. There might be a reason for that. Christine and Kody are actually distantly related.
The 'Sister Wives' family tree is a little complicated
The Brown family's family tree is connected in all sorts of confusing ways. By now, most Sister Wives fans know that Janelle Brown was once married to Meri Brown's brother, Adam Barber. She divorced Adam and quickly got involved with Kody. Janelle's mother was also married to Kody's father, although Janelle was not raised in a polygamist family.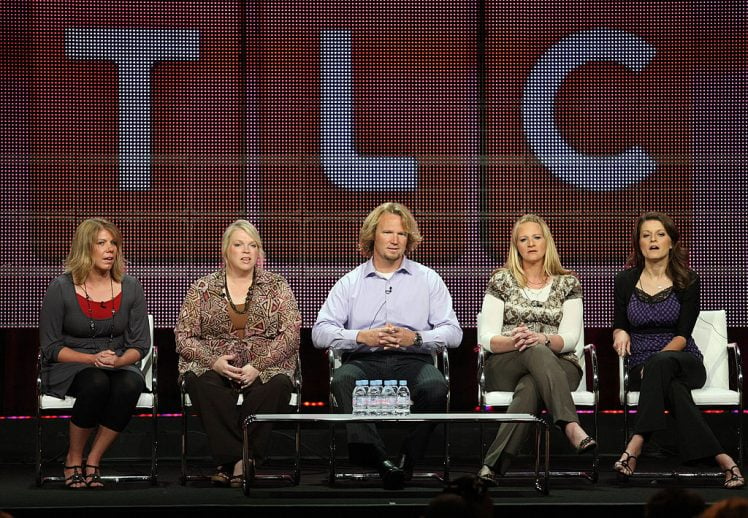 RELATED:'Sister Wives': Inside Janelle Marriage to Meri Brother, Adam
Robyn Brown's ex-husband also has deep connections to the Brown family. David Preston Jessop is Christine's first cousin, Kody's third cousin. Jessop is also related to Meri through marriage. Since Robyn's ex is a blood cousin to both Christine and Kody, fans have long wondered if Christine and Kody are related. The answer appears to be a resounding yes.
Are Kody Brown and Christine Brown related?
The Apostolic United Brethern, the church that the Brown family once belonged to, is an incredibly small religious movement. The members all seem to run in the same social circle, and with between 7,000 and 10,000 members, it would make sense that a lot of the members share ancestors. Kody and Christine appear to share great-great-great-grandparents.
Radar Online discovered the connection back in January 2019. According to the publication, Christine's great-great-grandfather, Byron Allred, was the brother of Nelson Allred, who is Kody's great-great-grandfather. Byron Alred's son, Rulon Allred, is the father of Rex Allred, who is Christine's father. Kody's mother, Geneille Brown, is the daughter of Daisy Allred, who was the daughter of Nelson. The connection makes Kody and Christine fourth cousins.
Are the Brown kids going to keep the polygamist tradition alive?
The Brown family has some pretty deep roots in polygamy, evidence by their tangled family tree, but it looks like the tradition of polygamy, at least within the Brown family, will end with Kody and his four wives. None of the Brown kids have an interest in living a polygamist lifestyle, at least not yet.
RELATED: 'Sister Wives': Fans Think Aspyn Brown is Headed for Plural Marriage
Maddie Brown, Mykelti Brown, and Aspyn Brown have all stated that they don't believe polygamy is for them. Fans, however, wonder if Aspyn will eventually have sister wives. Reddit fans note that Mitch Thompson, Apsyn's husband, has deep ties to the polygamist community, and he's been particularly evasive when answering questions about future plans. None of the Brown sons have voiced an interest in taking on multiple wives, either.