'Sister Wives': Are the Browns Returning For Season 15? Christine Brown Drops a Clue
Season 14 of TLC's Sister Wives ended in Apr. 2020 with little fanfare. The coronavirus pandemic seems to have prevented the show from airing a Tell-All episode, and no announcement about an upcoming season was made. Fans immediately began to wonder if the show would be cancelled after a decade on the air.
Still, polygamist Kody Brown's third wife, Christine Brown, seems to have revealed on Facebook that the Brown family will be back for another season. It looks like Sister Wives fans will be able to see Kody and his four wives' stories continue to play out, most likely in 2021.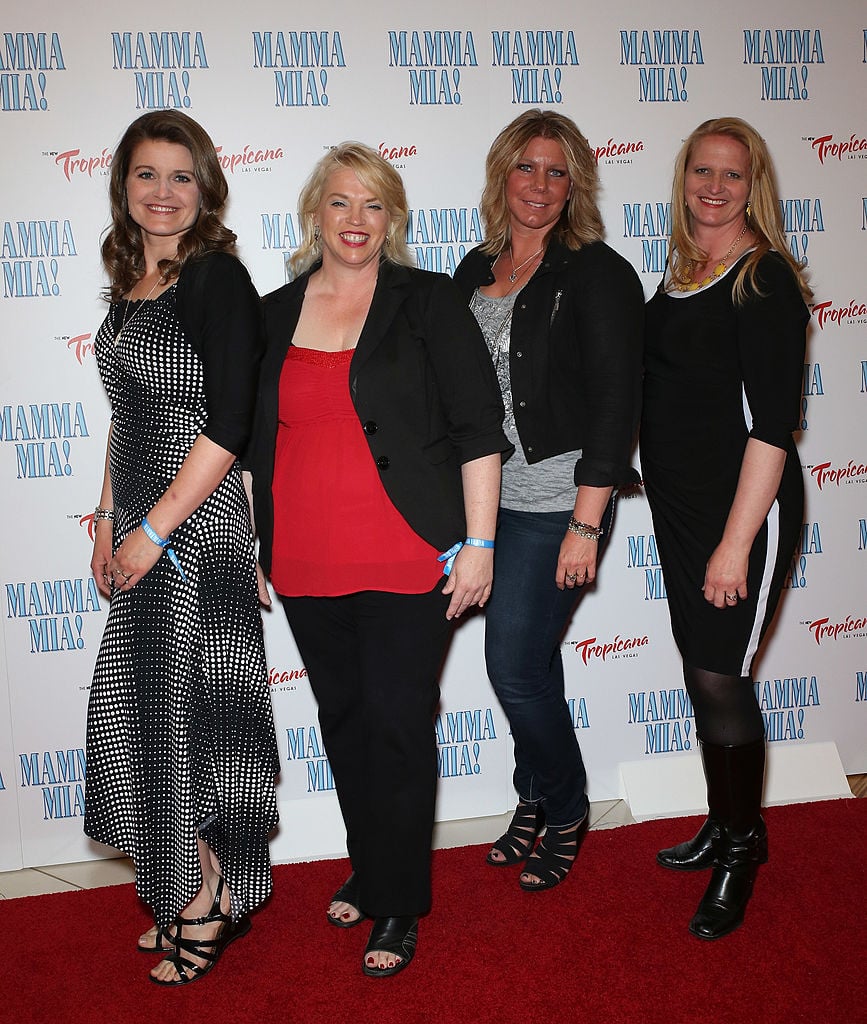 'Sister Wives' Season 14 disappointed many diehard fans
Many Sister Wives fans were disappointed by Season 14. The show previously focused more on Kody's relationships with his four wives and their relationships with one another, as well as how they navigate the fundamentalist Mormon practice of polygamy ("plural marriage").
In recent seasons, the show also highlighted the Browns' teen and adult kids—especially Mykelti Brown Padron, Aspyn Brown Thompson, Maddie Brown Brush, and Mariah Brown—and their engagements, weddings, and pregnancies.
But in 2018, the Browns moved from Las Vegas to Flagstaff, Arizona, and purchased a large plot of land called Coyote Pass. Since then, Sister Wives has focused almost solely on the Browns' hasty move, in addition to their multiple moves within the state of Arizona as they struggled to find suitable homes.
The latest season primarily focused on Kody's marital issues with his fourth wife, Robyn Brown, as they argued over whether to rent or buy their next home in Flagstaff. The season also spent some time on Kody's ongoing struggles with his first wife, Meri Brown.
Many fans took to social media during the season to complain about the show's hyper-focus on moving and real estate. Most viewers seemed to hope for a return to storylines about the things they fell in love with about the Browns, like unique relationship dynamics and the inner workings of polygamy.
The ratings for the season were solid, despite some disappointed fans
Due to widespread complaints on social media, some Sister Wives fans speculated that the show would be cancelled.
The Tell-All episode is often a fan favorite, as it's filmed closer to the present-day and helps viewers get the inside scoop about what's really going on with the Brown family. When it never aired, some fans took it as a sign that Sister Wives was on its last legs. It's likelier, however, that the episode was cancelled due to stay-at-home orders and public health concerns amid the coronavirus pandemic.
As it turns out, it looks like worries about the show's impending cancellation might have been unfounded. Ratings for the most recent season were solid, despite a move from the show's previous 9 p.m. EST slot to a 10 p.m. EST slot, just after two-hour episodes of 90 Day Fiancé: Before the 90 Days at 8 p.m. EST.
Some viewers speculate that the coronavirus crisis, as well as "leftover" viewers after 90 Day Fiancé every Sunday, helped the show's ratings improve.
According to The Sun, the Sister Wives Season 13 finale in 2019 boasted around 1,473,000 viewers. Season 14 premiered in Jan. 2020 and attracted 1,731,000 viewers. And the Sister Wives Season 14 finale concluded on an especially high note, earning an impressive 2,381,000 viewers.
Christine Brown recently appeared to hint at an upcoming season
The show's improved ratings seem to have solidified the Brown family's spot for another season, if Christine's LulaRoe sales Facebook group is any indicated. Christine often goes live on Facebook to chat about her life as she sells LuLaRoe clothing.
In a recent livestream, Kody's third wife reportedly dropped a hint that the family was still very much involved with TLC. According to Soap Dirt, Christine answered fan questions during the online meet-and-greet.
One fan asked about the health of Christine's daughter, Ysabel Brown, who is now 17. Ysabel's scoliosis diagnosis was discussed at length in previous Sister Wives seasons, as Ysabel's condition grew progressively worse and the family considered surgery.
The usually open Christine kept mum about her daughter's condition, replying that she couldn't answer many questions about Ysabel's scoliosis due to a non-disclosure agreement (NDA) with TLC on the topic. Her answer implies that Ysabel's treatment will be a storyline in an upcoming episode, which many fans took as confirmation that the Browns were indeed already gearing up for another season.
New seasons of Sister Wives usually aren't announced until just a few weeks before each season premiere, so we aren't likely to get full confirmation for several months at least.
The global pandemic has also stalled many reality TV shows' filming schedules, so it might be even longer than usual before we see the Browns on our small screens again. Still, it's fairly safe to say that Sister Wives may return for another season in the future.