'Sister Wives': Book Excerpt Suggests Meri Brown Might Have Helped Kody Pursue Robyn Brown to Benefit Her Own Marriage
Some 'Sister Wives' fans have theorized that Robyn Brown is why the Brown family is having so much trouble. Did Meri Brown encourage the relationship to help her own marriage?
Meri Brown and Kody Brown's crumbling marriage has been a topic on Sister Wives for several seasons. Their demise has been of note because, In the earliest seasons, they appeared to have a really solid partnership. The family's book, Becoming Sister Wives, tells a different story, though. An excerpt suggests Meri Brown might have been so enthusiastic about the addition of Robyn Brown because she thought it could help her own marriage. 
Meri Brown and Kody Brown suffered a low point in their marriage long before TLC cameras shone a spotlight on the polygamist family 
Meri Brown was with Kody the night he met his fourth wife, Robyn Brown. In fact, Meri has often taken credit for pushing the two together at first. Both Kody and Robyn have expressed trepidation when discussing their early marriage. Meri insisted that she was sure from the start. What Meri often glossed over in her retelling of events is the state of her own marriage at that point. 
In the family's book, Becoming Sister Wives, Meri revealed that she and Kody were at a low point as a couple when he first met Robyn. The night they met Robyn, they were attempting to rekindle their romance with a bit of a date. The early interest was also a secret between Kody and Meri. Some fans think Meri tried to leverage that meeting and its secret nature. 
Did Meri Brown try to utilize Robyn Brown to get closer to Kody Brown? 
The book excerpt, shared by a Reddit user, has some fans questioning whether Meri thought bringing another wife into the family would somehow help her own relationship with Kody. It's hard to say if that's what Meri thought when she and Kody first met Robyn. Still, the excerpt is written as if Meri enjoyed having a bit of a secret with her husband.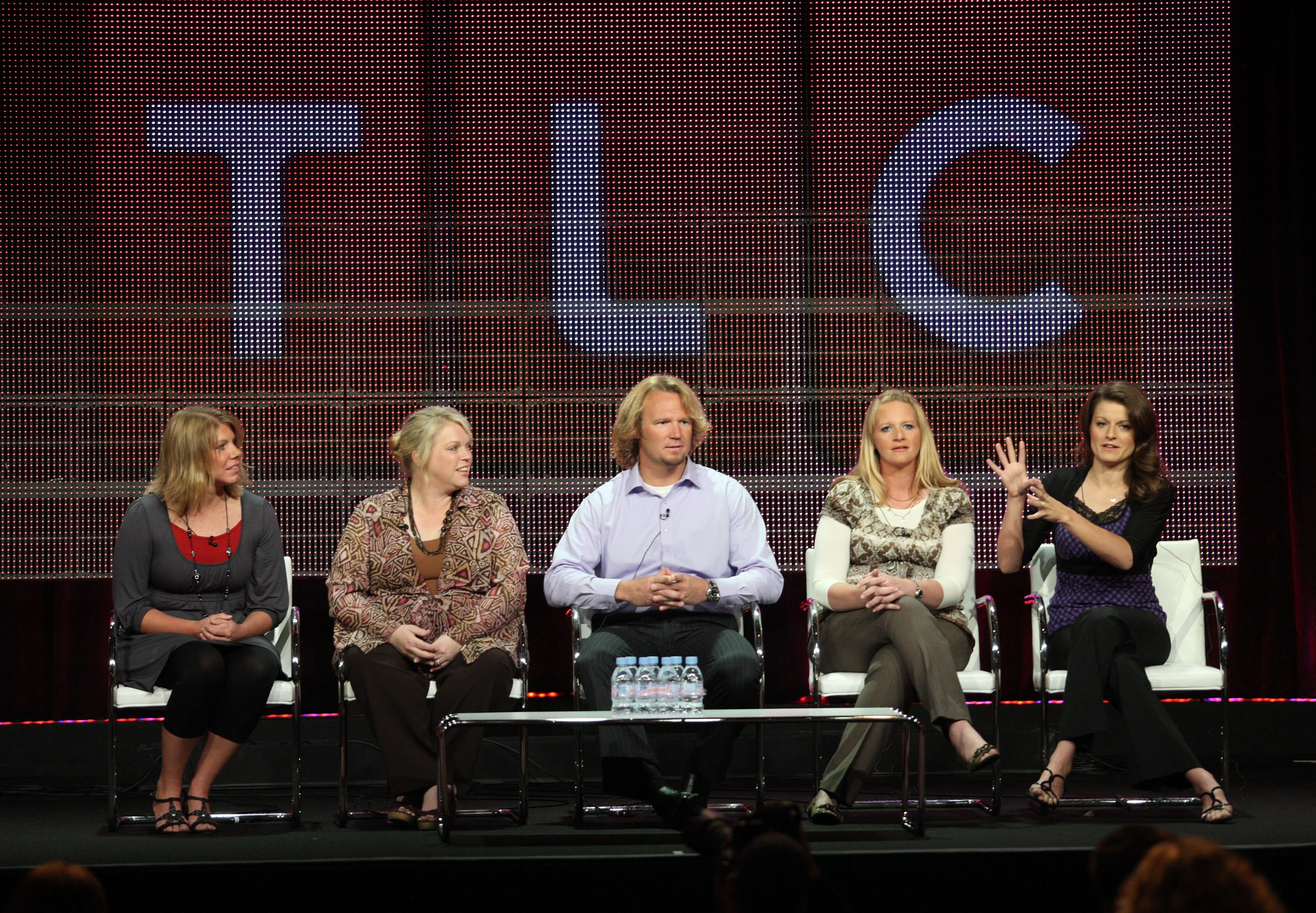 Sister Wives fans were quick to point out the excerpt suggests Meri was trying to curry favor with her husband and place herself closer to him than Janelle Brown and Christine Brown. Whether that was due to insecurity, actual troubles in the marriage, or because of Janelle and Christine's friendship, is anyone's guess. 
'Sister Wives' fans have largely blamed Robyn Brown for most of the family's recent troubles
While readers can interpret the book excerpt in several ways, some fans believe Meri attempted to use that relationship with Robyn to fix her own marriage. If that's what she was doing, it appears to have backfired. Sister Wives viewers have spent seasons theorizing that Robyn Brown completely changed the family's dynamic. In fact, some insist that Robyn is the reason for most of the Brown family's recent strife. 
There is plenty of evidence to back up that claim. Christine Brown made it known early on that she had issues with the addition of Robyn. Christine's aunt, Kristyn Decker, even suggested Robyn changed how the Browns interacted. Perhaps most importantly, fans theorize that Robyn's behavior is proof that she never wanted to be in a polygamist marriage. 
RELATED: 'Sister Wives': Kody Brown Says There's 'Nothing to Talk About' Regarding Meri Brown