'Sister Wives': Christine and Mariah Brown Agree On 1 Thing About Kody Brown
Mariah Brown and her dad, Kody Brown, argued about the COVID-19 pandemic and social distancing on the most recent episode of TLC's 'Sister Wives.' Here's what happened next.
Kody Brown and Meri Brown's daughter, Mariah Brown, and her fiancée, Audrey Kriss, returned to the family's new hometown of Flagstaff, Arizona, on the most recent episode of TLC's Sister Wives. The Brown family struggled to reconcile their large polygamist family culture with the reality of the COVID-19 pandemic and public health mandates about social distancing.
On the most recent Sister Wives episode, Kody and Mariah – who are on opposite ends of the political spectrum – argued about the COVID-19 crisis. Afterward, Kody's third wife, Christine Brown, agreed with his 25-year-old daughter's assessment of her husband.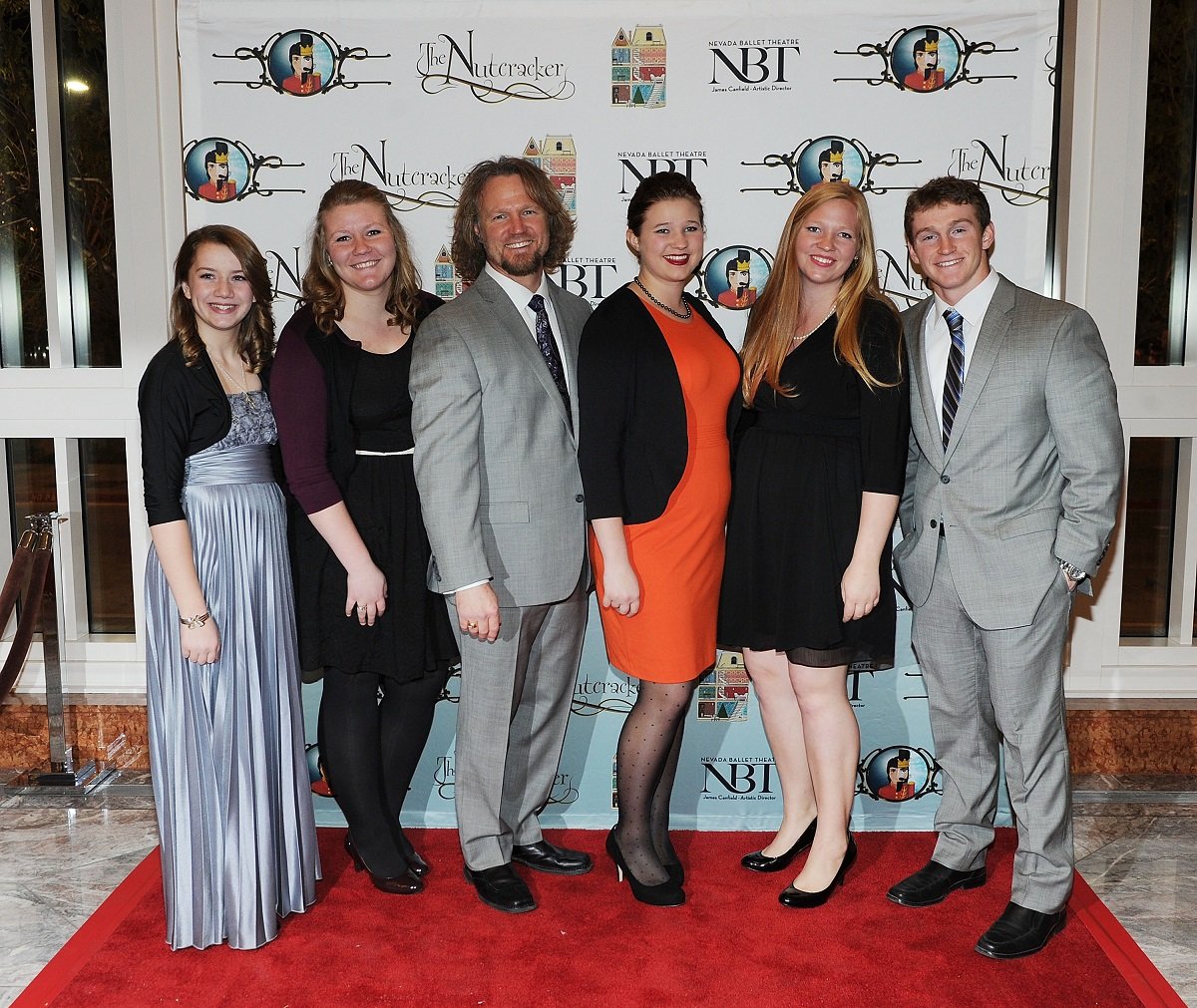 Kody Brown and Mariah Brown argued about COVID-19
After the COVID-19 crisis hit Arizona, the Brown family had to decide what to do with their multiple households in terms of quarantine and social distancing.
Ultimately, Kody's second wife, Janelle Brown, requested that Kody stay away for a few weeks until the coast was clear. Meanwhile, Mariah and Audrey travelled from Chicago to Flagstaff to stay with Meri for the time being.
Being away from the rest of his family left Kody "feeling a little nutty," the Sister Wives dad of 18 admitted. And when Mariah and Kody discussed the COVID-19 rules over the phone, it was clear they didn't agree on the best course of action.
"They're saying that all of us are going to struggle with the economy, but only some of us are going to struggle with the death of a loved one," Kody pointed out.  
"But Dad, so many people are going to die from this," Mariah retorted.
"If you're not a privileged individual, which Mariah sort of is, the economy is life and death to you," Kody argued. "If you don't work, you don't feed your kids. She's just seeing, 'We've got to save Grandma.'"
But Mariah made her stance crystal-clear, declaring: "A human life is far more important to me than a single dollar – or a million dollars."
Christine Brown said the dad and daughter duo often got into political arguments
Mariah and Kody continued their debate, with Mariah firmly on the side of social distancing and quarantine and Kody erring on the side of economic growth.
Kody, "You can't circumvent civil rights because they never come back. That's the fear."
Kody and Meri's daughter emphasized in response that "the economy was more important than human beings."
Christine and Janelle said they weren't quite sure whether they agreed with Kody or Mariah just yet. Meanwhile, Kody's fourth wife, Robyn Brown, agreed with Mariah.
"When it's your family member that dies, it won't matter one bit whether the economy is doing well or not," Robyn argued.
According to Christine, this kind of debate between Kody and Mariah was nothing new. In fact, Sister Wives fans might recall their exchanges several years ago on social media.
"When Mariah would come home, I would always say to Kody, 'No politics in my home,'" Kody's third wife told Sister Wives producers. "But they always go back to politics."
The 'Sister Wives' stars agreed that conversations with Kody were exhausting
Despite the Brown family's many disagreements about the COVID-19 pandemic, Christine and Mariah agreed on one crucial aspect of interacting with Kody. Both women said that talking to the Sister Wives patriarch about difficult topics could be exhausting.
After concluding her debate with Kody over the phone, Mariah joked to Audrey and Meri, "I feel like I have to take a nap after that conversation because that was a lot for me."
When Sister Wives producers repeated Mariah's comment to Christine, she burst out laughing and wholeheartedly agreed.
"I feel like that after every single conversation with Kody," she exclaimed. "I feel like I have to go take a nap. I'm not kidding!"
Sister Wives airs on TLC on Sundays at 10 p.m. EST. Episodes of the reality TV show are also available on Discovery+.