'Sister Wives': Christine Brown Didn't Always Feel the Same Way About Living With Her Sister Wives
It may have been Kody Brown's dream to have all of his four wives (Meri, Janelle, Christine, and Robyn Brown) living together under one roof in Flagstaff, Arizona, but it wasn't theirs. In particular, Kody's third wife, Christine Brown, refused to even consider the idea in any seriousness.
But a surprising clip from the first season of TLC's Sister Wives is making the rounds in fan groups, on Reddit, and in discussions on social media, leading some fans to wonder just when and why Christine's mind changed so drastically.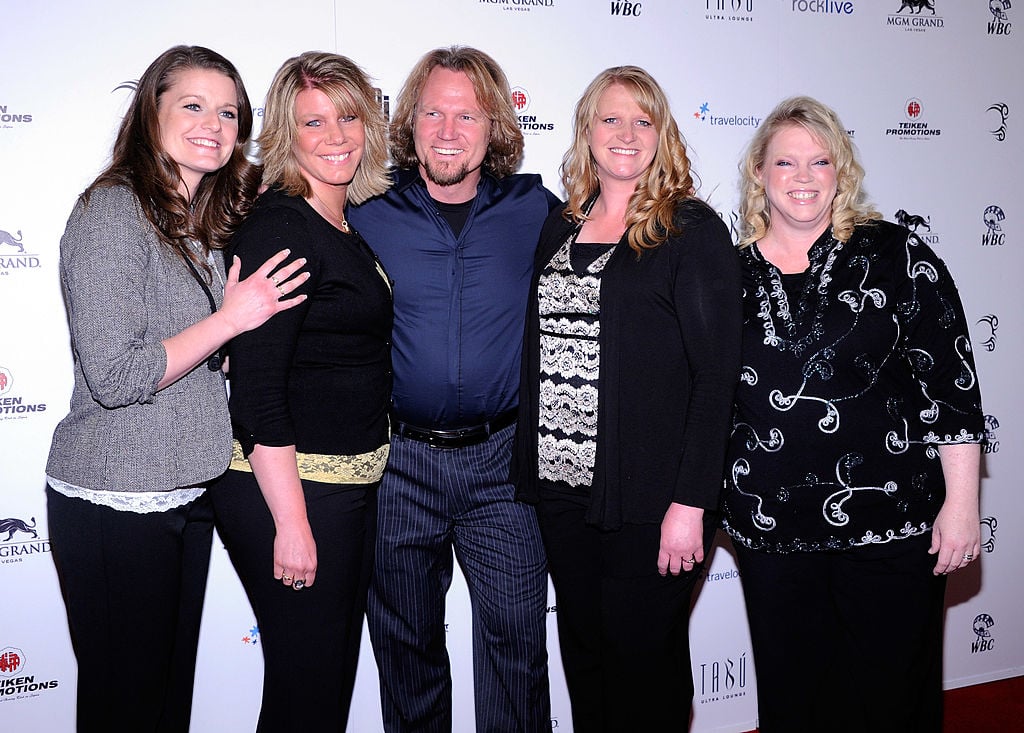 Christine was completely against the idea of living in one home with her sister wives in the new season
Kody went to his four wives on the new season of Sister Wives with a 3-D blueprint of an original design for a single home that could be built on their land, Coyote Pass, in Arizona. While the wives had lived in four homes in a cul-de-sac in Las Vegas, Kody wanted to fulfill what he called the "polygamist dream" of having his wives and many children all together again.
Christine refused, saying she didn't feel she could be affectionate with Kody if she thought another wife could walk in at any time. The Sister Wives star explained that she preferred to feel like she was in charge of her "own domain." She also said she felt like she could be a better mom and wife with more independence, privacy, and autonomy.
But an early 'Sister Wives' clip shows she was once excited by the prospect
But just after Kody married his fourth wife, Robyn, on the first season of Sister Wives, Christine had a very different idea of her future.
After Robyn and Kody enjoyed their wedding, reception, and honeymoon, TLC producers asked each wife what she hoped for the Brown family in the future. Kody's second wife, Janelle, said she wanted them all to co-parent and support their children. "What I'm seeing for us is the five of us sitting at the football games together, at the graduations together," she said.
Meanwhile, Christine's answer was shocking to fans who know just how different her opinion turned out to be a year later.
"As I think about our future together, I look forward to it very much," Kody's third wife told TLC producers. "But what I look forward to the most is a big, big house, with all of us having our separate quarters like we have now, where we can all be together. That's what I really am looking forward to most."
Christine's description of her hoped-for house was almost identical to the blueprint Kody showed his wives on the new season. The contrast in Christine's hopes back in 2010—compared to her adamant refusal to live with her sister wives around a decade later—has many fans wondering if marital and family drama behind the scenes might have changed Christine's mind.
Meri and Kody's relationship also looked different in the clip
In the same Sister Wives segment, Meri and Kody's relationship also looked very different. Kody has said in recent years that he and his first wife no longer have a "romantic relationship." They are estranged and are rumored not to spend nights together at all. Meri also doesn't appear close with her sister wives.
But in the first season, Meri and Robyn even shared a tearful moment after Robyn's wedding to Kody. As Robyn prepared to leave for the night with Kody, Meri took an intimate stroll with her husband to say goodbye for the evening.
"I saw them, they're kind of having this little stroll. I'm kind of like, this is their time, this is their goodbye. I'm not going to interrupt or be rude," Robyn said. She began to cry emotionally as she recounted, "So I beeline, and Meri's like, 'Wait! Wait!' She gives me a hug and tells me that she loves me."
Meri's eyes also filled with warm tears as she added, "I was welcoming her into our family, and she was welcoming us, too. And it made it such a big thing, and I appreciate that. That was really cool."
Kody agreed, telling Sister Wives producers, "It was very beautiful to us. No matter what anybody else thought while they were there, it was very beautiful to us." These sentimental remarks offered quite the comparison to Kody's recent comments on the show about doubting his faith and the value of polygamy.