'Sister Wives': Christine Brown Hinted That Robyn Brown Was an Issue Back in Season 4
'Sister Wives' star, Christine Brown, has many fans cheering her on as she forges her path after separating from her longtime husband, Kody Brown. While Christine's decision to leave appears to have been in the works for a while, many fans didn't realize how early on in the show she mentioned her building resentment. Christine discussed having a hard time getting past Kody's courtship back in season 4.
Christine Brown's decision to walk away from her polygamist family was far from shocking. Sister Wives fans long suspected that one of Kody Brown's four wives would eventually leave him behind. Still, most fans assumed Meri Brown, Kody's estranged first wife, would be the first to walk away. When you rewatch the series, though, it's obvious that Christine had issues with the family structure for years.
Christine Brown announced her seperation from Kody Brown in November 2021 
Christine Brown started the new year back in Utah. The mother of six announced her separation from her husband, Kody Brown, in November 2021. The announcement came just weeks before the season 16 premiere of Sister Wives. TLC captured the footage for the season before Christine decided to opt-out of her spiritual marriage. Fans have noticed her attitude this season proves she has been ready to leave for a long time. 
That comes as no surprise, though. Fans had long suspected Christine was unhappy, and, over the years, she's quietly mentioned her waning interest in being a part of the plural family. Her aunt, Krystin Decker, suspects Christine hasn't been happy since the day she married Kody. Another insider has suggested the last five to six years have been particularly trying. TLC cameras seemed to capture her resentment building as early as 2012. 
Christine voiced her resentments during an episode of 'Sister Wives' in 2012 
While Sister Wives fans knew that Christine and Kody's separation was a long time coming, few realized just how far back her resentment stretched. In season 4 of the family's show, Christine sat down to chat with Meri about her feelings. In the episode "Polygamist Date Nights,"  Christine tells Meri that she can't "get over" Kody's courtship with Robyn Brown, his fourth and, so far, final wife.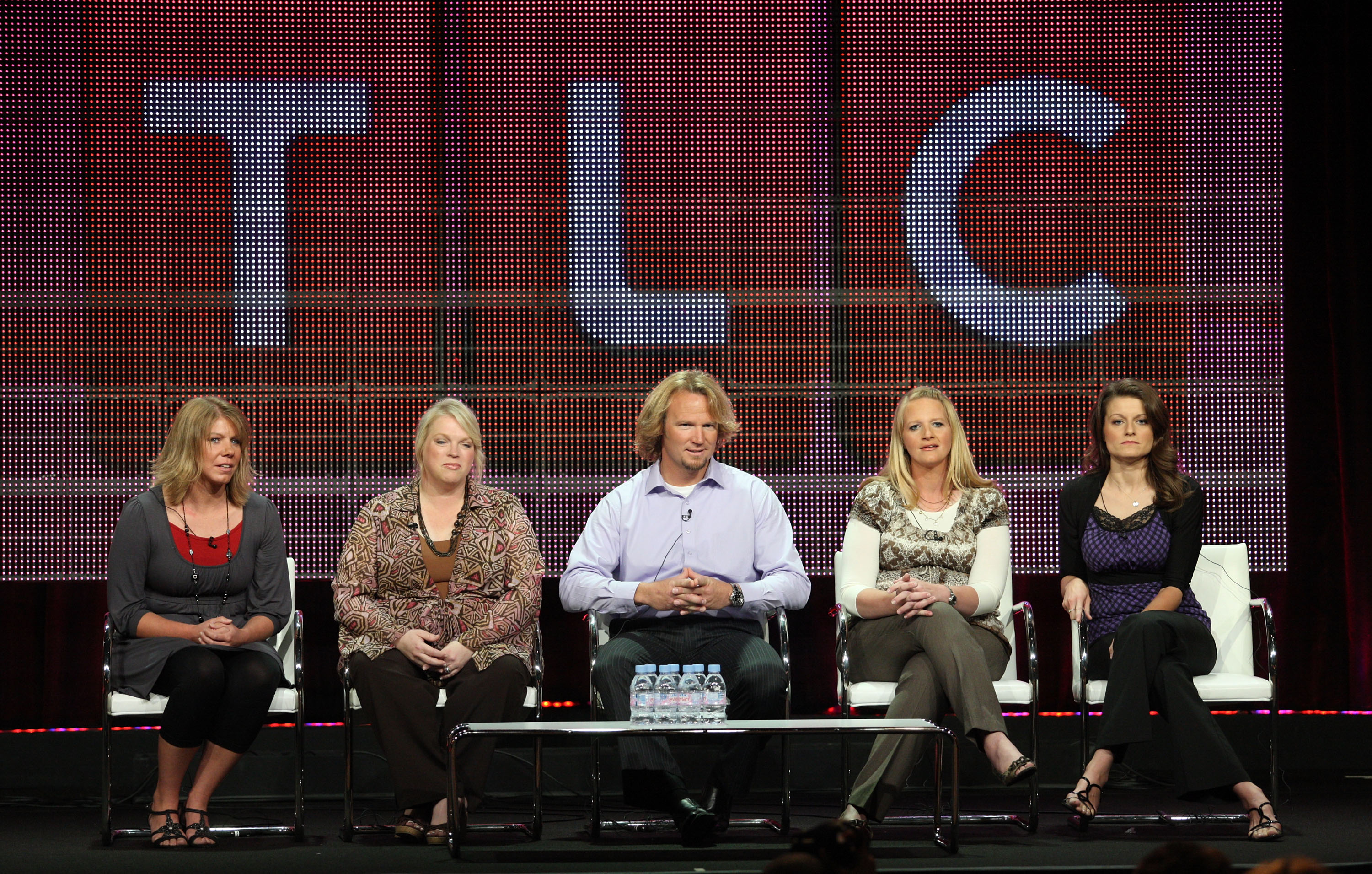 Christine's feelings about Kody and Robyn came to the surface earlier than that, though. Christine walked off the set of Sister Wives when she learned that Kody and Robyn had been more intimate prior to marriage than the family agreed on. A Reddit user points out that she also appeared troubled by the idea of Kody courting while she was pregnant. Kody and Robyn's courtship occurred while Christine was pregnant with her last child.
Christine's resentment likely has to do with a changed family dynamic 
While Sister Wives viewers have long suspected that Robyn was interested in monogamy all along, Robyn might not be the real problem. At least, Robyn as a person might not have driven Christine toward a separate life. Christine likely would have resented any additional wife that Kody added to the mix. In the family's book, Becoming Sister Wives, Christine, Kody's third wife, said she always wanted to be a third wife. While she never said it outright, fans can read between the lines. Christine was hoping to be the final and youngest wife. 
While there is no limit to the number of partners that a polygamist can have, most rarely have more than two wives. In the family's memoir, Robyn explained that having three wives is uncommon, and four wives is almost unheard of inside their community. She said that the number of wives Kody already had initially made her pause. Robyn joining the family changed the balance and unseated Christine from her preferred spot.